How HR Technology will Determine the Future of Work
Shivam Bansal
Posted On Nov 11, 2022 | 7 Mins Read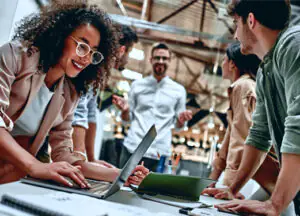 There have been some dramatic changes in workplaces over the last few years, and these changes are not entirely unexpected or surprising. In fact, these are the changes that should have taken place long ago. The COVID-19 pandemic was undoubtedly a big accelerator as remote work forced companies to rethink aspects such as productivity measurement, employee retention, and employee well-being.
However, the scope of the 'future of work' discussion extends beyond the 'remote versus office' debate. It also involves a change in schedule, expectations, and work culture.
At the same time, the role of HR is evolving. Traditionally, HR teams have focused on administrative tasks, day-to-day work, and internal affairs. Today, HR function has evolved into a more dynamic, complex, and strategic one that involves everything from productivity to prescriptive analytics in HR to managing people and enhancing company culture.
As people become an important resource for most organizations, the role of HR as a strategic partner becomes even more important. However, the transition is not easy, and companies have a long way to go.
In the face of changing dynamics, how can HR adapt to flexible workplace practices and emerge as a strategic partner to the business?
The Changing Nature of HR
Over the past decade, HR departments within organizations have worked hard to meet the needs of a constantly changing business environment. To a large extent, this means:
Increasing efficiency
Reducing costs while moving quickly to meet the company's needs
Focusing on streamlining transactions
Helping employees adhere to policies
However, as trends change, organizations need to think beyond incremental changes to improve HR efficiency. They must look at ways to leverage technologies such as automation to bring effectiveness in business operations and enable better HR decisions.
With the right tools, HR can not only work to increase employee satisfaction and decrease costs, but it can also get the freedom to focus on meeting the most critical needs of both employees and the company.
Here are some prominent HR technology trends that HR teams must be prepared for to enter and succeed in the future of work:
1. Gig Economy and Remote Work
The pandemic has shown that digitally ready states benefited from both a labor force that could socially distance and work from home, and one that could support the delivery of essential services in such a scenario through the availability of gig workers.
The gig economy encompasses on-call workers, portfolio workers, freelancers, online platform workers, and other temporary contractual workers. The gig economy's growing importance in providing essential services to communities has been evident in recent years, which also highlighted the inherent disparities and vulnerabilities that gig workers face.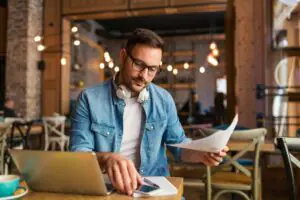 This shift has significant implications for today's workforce, and HR professionals will be responsible for successfully integrating gig workers into their organizations.
Although the gig economy only makes up a small portion of the current workforce, the trend is upward.
Companies are increasingly in need of HR technology and agility as more talent migrates to this new model to efficiently use and gain control over their time, receive higher pay, and benefit from greater flexibility. HR professionals must determine what this means for the future of talent recruitment, acquisition, and retention.
2. Technology-Based Recruitment and Onboarding
There has been a sudden change in the recruitment process since COVID-19. Companies are turning to virtual selection and hiring or digital recruitment. Video interviews, online assessments and surveys, and the use of HRTech tools to find the best matches have gained importance, helping companies overcome short-term and long-term challenges.
Furthermore, using new technologies such as HR chatbots helps eliminate unconscious bias, enable a smooth shortlisting and screening process, and secure the future of remote work. Besides, HR automation technology can help define 'joining expectations' to maintain an objective approach to the talent pipeline.
3. People Analytics
People analytics is a data-driven and goal-oriented technique of studying people processes, functions, opportunities, and even challenges at work to improve these systems and achieve long-term business success.
Implementing people analytics, a.k.a. talent or HR analytics, enables better decision-making with the use of statistics and other ways of data interpretation. It helps HR take data-driven, more strategic, and smarter talent decisions across the employee lifecycle, ensuring improved hiring to more effective performance management to better retention.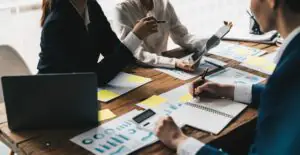 Analytics is of three types:
Descriptive
Predictive
Prescriptive
Descriptive analytics is applied by HR to understand what and why something has already happened or to use historical data to make sense of something.
Employee turnover rate is a good example of descriptive analytics to determine how many employees or how many of those from a particular demographic group or department have left an organization during a specific period.
Predictive analytics in HR is used to look into the future or make predictions about what will happen in the future. It enables HR to make evidence-based decisions and act before something happens.
For example, predictive analytics can help determine which employees are likely to leave an organization and prevent that turnover, or how long will an employee work with an organization. It can also be used to find out whether a candidate is a good cultural fit, even before you hire them.
Prescriptive analytics is used to prescribe the right steps for HR to take or what to do in the future, based on descriptive and predictive data. It can help with staffing recommendations, hiring for specific skill sets, shaping training programs and experiences, salary change or promotion recommendations, internal transfers, and workforce planning.
4. Digital Transformation in HR
Undisputedly, technology is the change-maker in almost all industries including HR, driving massive business transformations. HR was late to join the party until recently. HR technology is gradually becoming a priority for many organizations. Software, cloud, digital platforms, AI, and machine learning are transforming the entire HR function to make it more effective and efficient.
Having said that, the role of HR will not be altered by technology. To experience a fundamental shift, organizations should implement digital transformation in HR, allowing HR to break free from its silos. This will help business leaders navigate the complexities of the new era that transcends the physical boundaries of the workforce.
The current HR landscape has evolved to consider the various facets of technology and combine them with traditional HR practices.
5. Workflow Automation in Modern HR Management Systems
HR departments today are tasked with many complex and sensitive administrative tasks. For example, they are required to coordinate and monitor the company-wide employee evaluation process.
It may be too complicated for traditional software, but it can be a perfect fit for HR systems that use intelligent workflow automation – from scheduling and coordinating to assessing various data sets, making unbiased bonuses, and raising recommendations.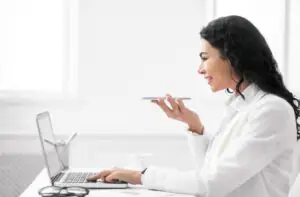 6. HR Chatbots and Virtual Assistants
According to SAP Insights, HR professionals spend up to 50% of their time providing procedural information and answering the same questions. HR chatbots and virtual assistants use NLP and predictive analytics to provide employees with highly relevant and personalized guidance and answers.
7. AI-Powered Analytics
Previously, HR leaders were unaware of dissatisfied employees until it was too late. Listening platforms and AI-powered analytics can collect and analyze employee feedback and behaviors. They can also organize large amounts of data to provide valuable workplace insights. This enables HR teams to engage and connect with employees in real-time. Know that better insights lead to better HR decisions in all areas.
Stay Ahead of the Game with Us
With the shift in the future of remote work and HR technology trends, organizations need to focus on implementing HR technology within their existing operations to stay ahead of the times. Adopting automation for HR processes is key to ensuring employee satisfaction and performing all operations smoothly.
If you are looking for guidance on the same, we can help you gain a competitive advantage. Adopting the latest trends in HR technology will not only improve your HR efficiency but also increase your HR productivity.
To learn more, drop us a message at contact@harbingergroup.com.