HR Technology Trends 2023: Shaping the Future of HR and Work
Author: Steven Chopade
Posted On Aug 02, 2023 | 6 Mins Read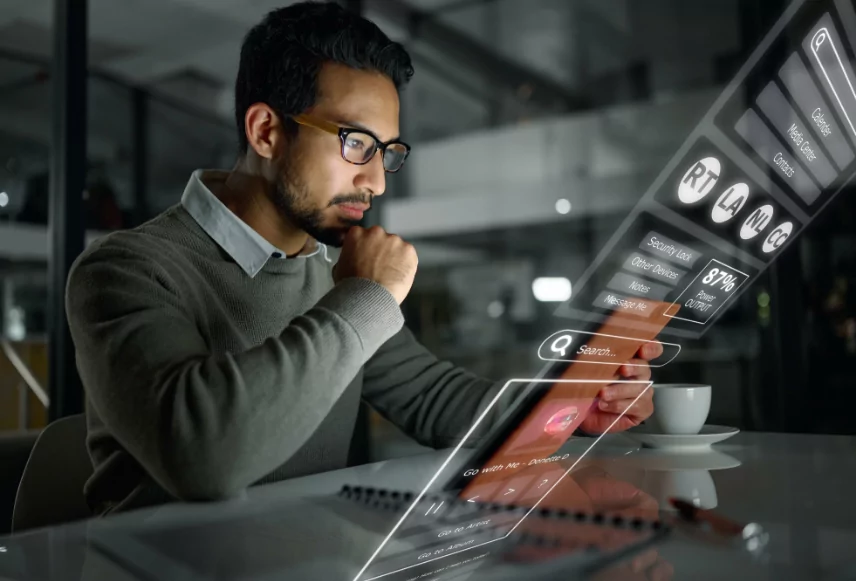 Embracing HR technology trends 2023 has become more than necessary for businesses to stay at the forefront of innovation and success. HR technology has taken the center stage in improving multiple HR functions and solving major workplace challenges through advanced digital solutions.
HR teams have specific pandemic-driven needs like supporting hybrid and remote work as well as regular problems like poor employee retention to deal with. Whichever the case, companies are heavily investing in HR technology to build a robust HR department and achieve better HR performance and results.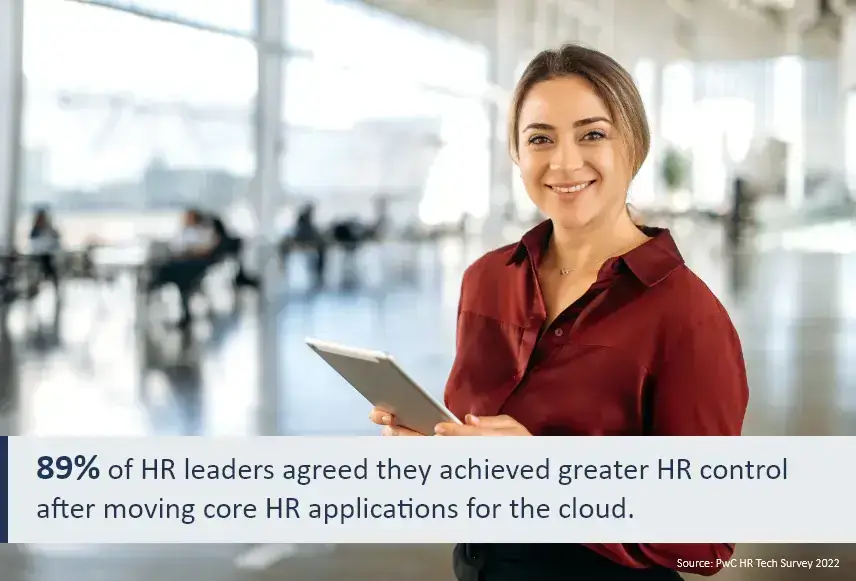 It is important for anyone in the HR industry to understand how technology will create an impact in the future. In 2023, making wise HR technology investments will be crucial to the success of HR teams.
Let's go through some key insights on the 2023 emerging trends in HR technology shared by an industry expert.
Industry Expert Sharing Insights on HR Technology Trends 2023
Ward Christman is the Founder, Chief Advisor, and Publisher for HR Tech Advisor and the Co-Founder of HRTechAlliances.com. He has over 20 years of experience creating and selling e-recruiting technology and services. He possesses special expertise in applicant tracking systems, employee referral, and job marketing (via job boards and social media).
Ward has helped create dozens of successful partnerships between HR technology companies. He is passionate about advising HR technology vendors how to grow sales via partnerships and alliances with other vendors in the human capital management and HR software industries.
HR Technology Trends 2023 to Watch Out For
We got an opportunity to peek into Ward's vast HR technology knowledge and valuable foresight to unveil the top trends of the industry. Here's what he shared with us:
Right off the bat, which is one of the most significant HR technology trends 2023?
Ward: I see large companies demanding an acceleration by the HR technology vendors to better support internal talent mobility. With additional pressures from "the great resignation," retaining talent is going to become more important than recruiting new talent to replace those that leave.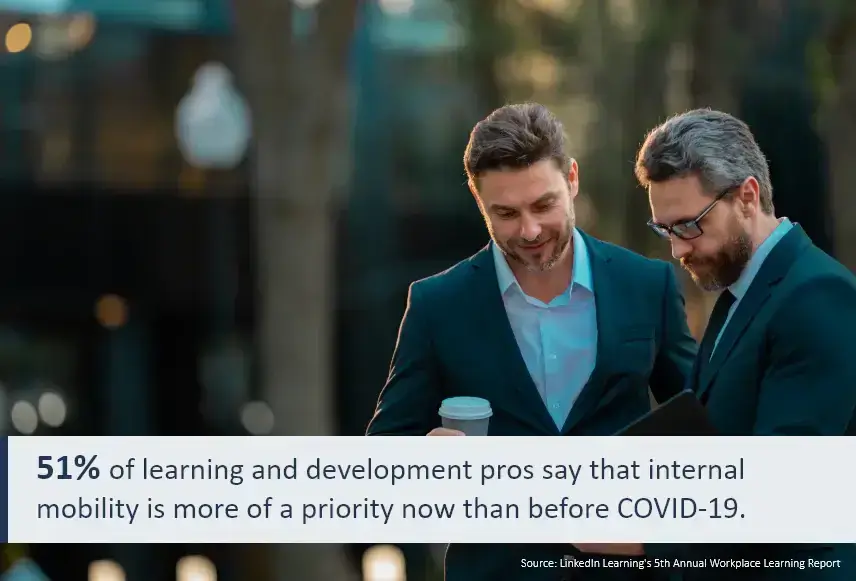 I believe talent pools will come back into fashion, and I will be looking for vendors to find innovative ways to share the talent pools between large corporate divisions, and ideally, between unaffiliated employers.
You mentioned talent pools, how do you look at innovation in this area come 2023?
Ward: Job boards have done this "shared talent pool" for 30 years, but there has yet to be any real collaboration of the employers to support a model that goes beyond paying for a subscription to the pool.
Sadly, I don't see innovation occurring in the job board industry, but some point solutions will do very well white labeling their technology in this market, assuming that job board operators are at least looking into their options.
Recruitment process outsourcing, and indirectly, staffing, and search firms, have also been moving talent around in "virtual" talent pools, albeit at a premium rate, and with limited or dated technology. Like job boards, innovation in this category will likely not happen internally, but via acquisitions, white labeling, and hopefully, alliances, and partnerships.
What types of HR technology will come to the fore in 2023?
Ward: Technology can certainly enable sharing of talent pools, perhaps similar to how employers used to chip in to attract candidates to a job fair, then share that talent pool in a somewhat visible way.
I see 2023 showcasing a variety of innovation that has already been occurring in the HR technology industry. For example, tools which help both attract external talent and provide career paths that are external to the company.
The biggest changes will be in the technology solutions that can make it easy to offer "rotation assignments" as a way to share talent, event with competitors. Sounds a bit like Upwork and the gig economy?
Talent marketplaces could accomplish this in a way that is better for the worker, thanks to blockchain and other new technologies, all of which will now have their chance to rise to the challenge.
These new technologies will shine because they support data integrity, while empowering applicants and candidates to better control the visibility of their data in these different types of marketplaces.
What are your final thoughts on the future of HR technology in 2023?
Ward: In 2023, investors will place their bets, and tools will be enhanced or created from scratch. But adoption by both employers and workers will define which new innovative technologies get to blossom this year, and which ones wither and die.
I am certain that the vendors most likely to blossom will be those who invest in creating strategic product roadmaps that include a go-to-market strategy for embracing the HR technology ecosystem, through vendor collaboration, alliances, and partnerships.
2023 is going to be quite a year. So, be sure to take an ecosystem navigator with you to help you reroute along the way. Afterall, who wants to be late to the party?
Discover the latest HR technology trends 2023 to create a future-ready workforce and unlock the true potential of your organization.
Automation to Drive HR Digital Transformation
Automation is here to stay. In 2023, it could be one of the most transformational HR technologies. As HR teams look to streamline onboarding, people operations, and talent acquisition, the HR industry is expected to witness further automation.
As per Workato's W*rk Automation Index 2021 report, the volume of HR automations more than doubled from before the COVID-19 pandemic.
The employee onboarding, offboarding, and hiring processes moved almost entirely online during the pandemic, with much of the world in lockdown. As per the W*rk Automation Index 2021 report, 'employee onboarding and offboarding' accounted for 34.5% of all HR-related automations. The report also revealed that this process is the single most commonly automated one for HR teams.
As part of their wider effort to improve compliance and security, companies often automate the employee onboarding and offboarding process. This effort helps reduce compliance and security risks. For example, automation can accelerate and streamline the procedure of revoking app and data access of employees who leave the company.
Automation also helps improve cybersecurity in the workplace. It plays an even more important role in the current remote working scenario.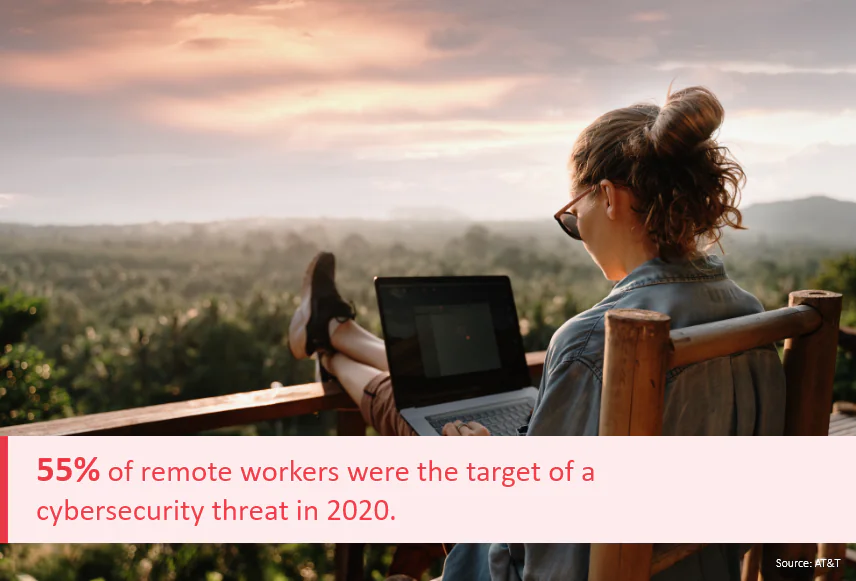 The Harbinger + Workato partnership is a great example of innovative HR technology automation and integration efforts. It enables enterprise automation at scale, rapid connect with 60+ human capital management platforms, the low-code/no-code approach, and so on.
Keeping Up with HR Technology Trends 2023
Technology dominates almost every area of functionality of contemporary HR teams: recruitment, performance management, learning and development, employee relations, and so on. Knowing the top HR technology trends 2023 can be game-changing for you, whether you're an HR technology provider, HR professional, or third-party recruiter.
Apart from the trends discussed here, artificial intelligence or AI in HR is expected to gain traction in 2023. According to Eightfold AI's HR's Future State Report 2021, 81% of HR teams will use more AI tools in the next five years. Furthermore, 60% of HR professionals plan to use AI to promote inclusion and equity among employees as well as to upskill and reskill employees.
If you need more insights on the HR technology trends 2023 or the future of HR technology, write to us at contact@harbingergroup.com. We would love to hear from you.