Role of Unity 3D in Free-to-Play (F2P) Gaming Arena
Author: Marketing Desk
Posted On Jan 05, 2015 | 2 Mins Read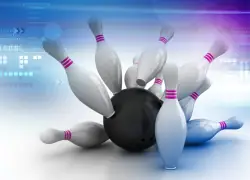 Free to play (F2P) games model has transformed the gaming industry; it has opened up a whole new consumer segment for a game developer, where even a non-hardcore gamer can enjoy a game on the go.
Now the F2P model, as the name suggests, is not just about giving free access to the content but also about generating serious revenue. According to Statista, the worldwide In-App Purchase (IAP) revenue is projected to cross 14 billion dollars in 2015.
However, not all F2P games have been successful enough to get a notable share of this big pie. Many successful games apart from having a creative concept, simple controls, intuitive design, etc., have a few more things in common:
Tracking and analyzing user data
Striking the right balance between gameplay and monetization
Tying up with the right Ad-networks
Harbinger Systems hosted this webinar live on January 22, 2015. In this webinar attendees got the insights in design practices which result in increased revenue and also discussed Unity 3D's part in a seamless game creation.
Key Takeaways:
Evolution of the gaming revenue and distribution models
Supporting major app stores for In-App Purchase using Unity 3D and best practices to boost app monetization
Leveraging analytics to understand your consumers better – the guidelines, the process and how Unity 3D can help
Advertisements in Free to play games:
Introduction to the Mobile and Non-mobile ad networks
How to serve the right advertisement at the right time
Thank you for the great response to this special webinar!
You can view the presentation and recording here