Author: Marketing Desk
Posted On Oct 29, 2013 | 2 Mins Read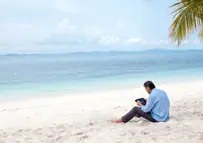 It is widely known and accepted that a Learning Organization stays ahead of its peers in the competitive landscape. With a globally spread workforce, it has been a challenge, at least until recently, for organizations to provide its associates continuous learning opportunities, in a cost effective manner.
eLearning methodologies have to a great extent helped organizations overcome this challenge. But with the growing trend of eLearning on mobile devices a new dimension to the learning challenge has emerged wherein anywhere, anytime learning is the way of the future. Though organizations have been able to enhance their learning systems – leveraging mobile devices and internet – to deliver on this demand to a great extent, there are situations where they are failing due to intermittent connectivity issues, low bandwidth or unavailability of internet and hence affecting employee productivity.
Harbinger Systems recently released a whitepaper which presents a solution architecture that organizations can use to give their Learning Management Systems (LMS) the capability to deliver eLearning content in a disconnected mode. It also discusses the key features and benefits of Harbinger Offline Player, which is an industry leading solution for disconnected learning deployed at several global enterprises. Several Learning Technology providers, Training providers also leverage Harbinger Offline Player to enhance their learning platforms capability to deliver a cross-device, cross-platform training content for their customers.
Read our whitepaper "Harbinger Systems Offline Player for eLearning" to learn more.