Author: Minal Ghorpade
Posted On Apr 24, 2023 | 6 Mins Read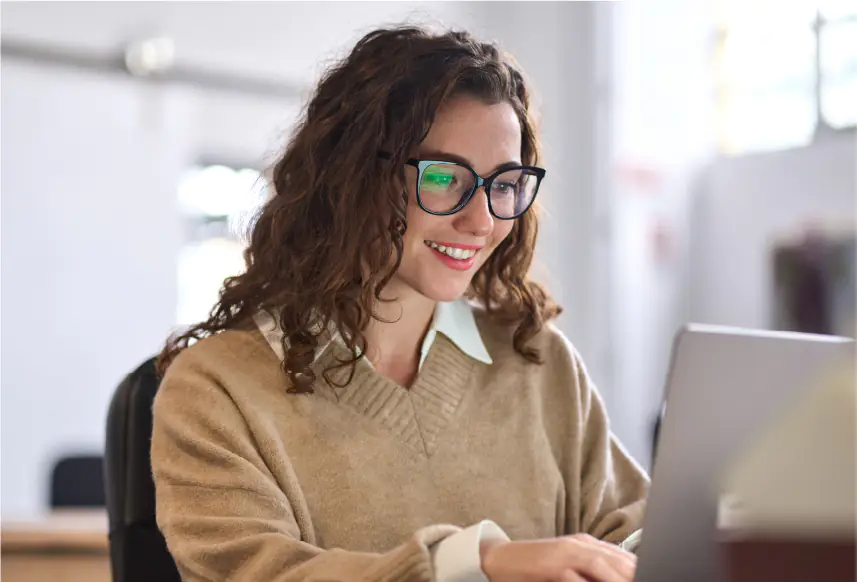 What is Headless LMS?
The fast-growing trend of personalization is quite evident in the case of learning management system (LMS) today. This has made the adoption of headless LMS architecture a must have rather than a should have, for organizations looking to deliver unmatched learning experiences.
Headless LMS is a learning platform that has overcome limitations of traditional LMS by separating the front-end presentation layer from the back end. In other words, it is a technology architecture that comes with robust back-end functionality, giving businesses complete control of the display layer or front-end.
Headless LMS is here to transform and take eLearning to the next level. It is a learning platform that separates into three primary facets or characteristics, i.e., front-end, back-end, and simultaneous use of multiple front-end API's. Adobe Learning Manager (ALM) is a cloud based LMS which helps deliver personalized learning experiences while integrating them into your brand's website and apps.
"Incidentally, headless architecture is not a new concept. After taking the eCommerce space by storm, headless technology is all set to make its presence known in eLearning. Headless LMS solutions deliver a strong and stable back end and enable users to completely manipulate the front-end display of the layer."
Today, as we look to transform the way we work and learn, it is difficult to imagine learning and training without an LMS. With digital experiences starting to become the core of overall learning experience, businesses are keen on moving away from cookie-cutter solutions. They are on their toes to deliver highly unique and personalized learning experiences by embracing the power of headless technology.
The popularity and efficacy of headless architecture owe to limitless technologies, limitless options, and limitless possibilities.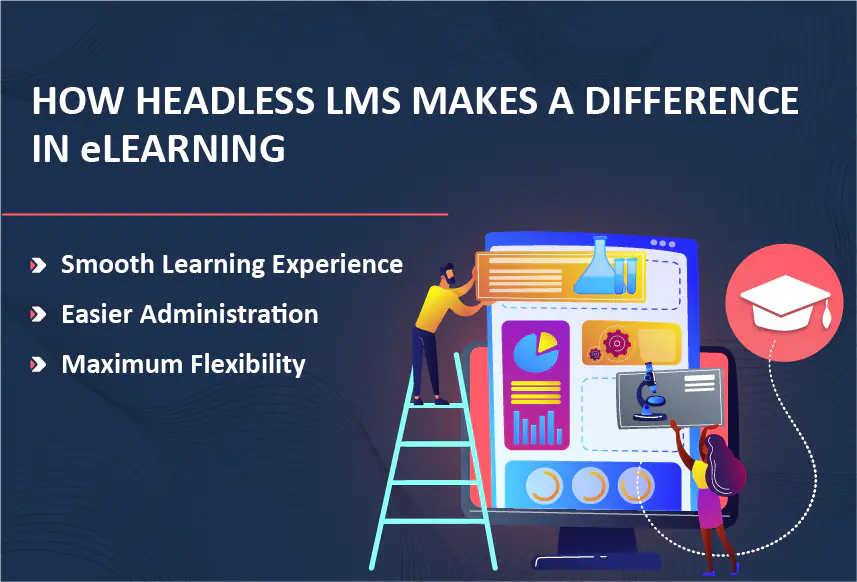 What Does Headless LMS Have to Offer?
One of the biggest limitations to accessing and completing a learning course is when users are required to visit a third-party site and get involved in a sign-up process to begin the course. Note that if you are to offer unmatched learning experience, the LMS needs to work around a solution based on the user's needs and wants, and not the other way round.
Modern and sustainable learning platforms demand openness and are no longer functional in a "closed shop" pattern. The headless abilities such as flexibility and rapid development of individual, context-related UIs, a.k.a. headless facilities, are elements generating interest and taking the learner experience to the next level.
Today, UX happens to be a major challenge for all learning platforms. These systems store large amounts of data. Moreover, they are required to be used by thousands or even millions of users, and work for all of them in a precise and targeted manner. This makes it difficult for them to live up to a generic UX that is suitable for all.
And this is where customization comes into play. However, the more additional systems are integrated, the more complex the learning ecosystem becomes. In such cases, headless LMS can be implemented to gain greater clarity without compromising on the learning experience.
Engineered to make learning content easily available to users within their most preferred digital platform, headless LMS offers quite some interesting benefits.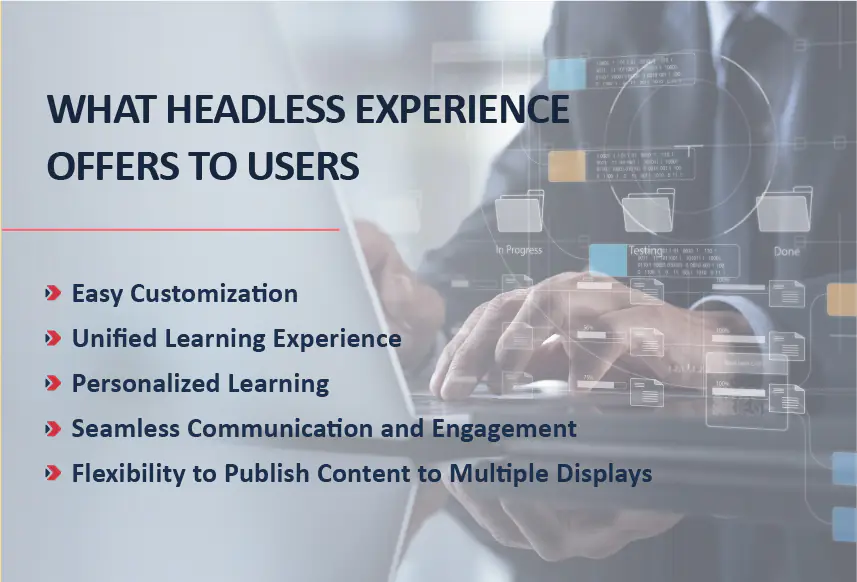 Adobe Learning Manager (ALM): Redefining the LMS Experience
ALM is a next-gen LMS that delivers personalized learning experiences across a wide range of devices. Powered by Adobe's AI, this platform helps businesses create engaging corporate learning experiences for employees, partners, and customers.
Considered as one of the most versatile and intuitive LMS, ALM comes with a single web page architecture UI. It enables learning and development (L&D) managers to effortlessly create online training courses, without having to invest much time. Additionally, the inbuilt LMS function puts L&D teams at ease by enabling them to create a structure within the online training program.
Ideal for businesses that deal with scores of learning materials or certifications, ALM also offers great value to organizations that need to stay organized and up to date.
The headless platform by Adobe offers many benefits like:
Enabling learners with a single sign-on feature
Giving learners the freedom to use learning materials from already existing collaboration tools such as MS Teams
Personalizing courses to fit in the existing brand guidelines
Creating hybrid learning programs and detailed analytics
P.S. Compliant with GDPR, FedRAMP, and SOC 2 TYPE 2 guidelines or requirements, ALM is designed to integrate with Adobe Experience Manager Sites, Marketo Engage, and Adobe Commerce. With the help of open APIs, it can be integrated into any other application.
Connect with Harbinger to Do More with Headless ALM
ALM is a modern digital eLearning platform. By implementing ALM, businesses offer learners the chance to kickstart or efficiently progress in their unique learning journey. With ALM, it is possible to strengthen the LMS by using a robust API framework. This will help businesses cater to their unique brand, design, and processes to deliver a seamless learning experience.
Closely operating as an Adobe partner, Harbinger has worked on delivering some of the finest learning experiences by deploying headless ALM and enabling users to leverage its power. Harbinger has also refined ALM at various instances to create distinct learning experiences by enabling businesses to:
Push the same piece of content to multiple channels at once
Scale content by keeping intact the personality of the brand
Enabling faster time to market to keep up with customer demands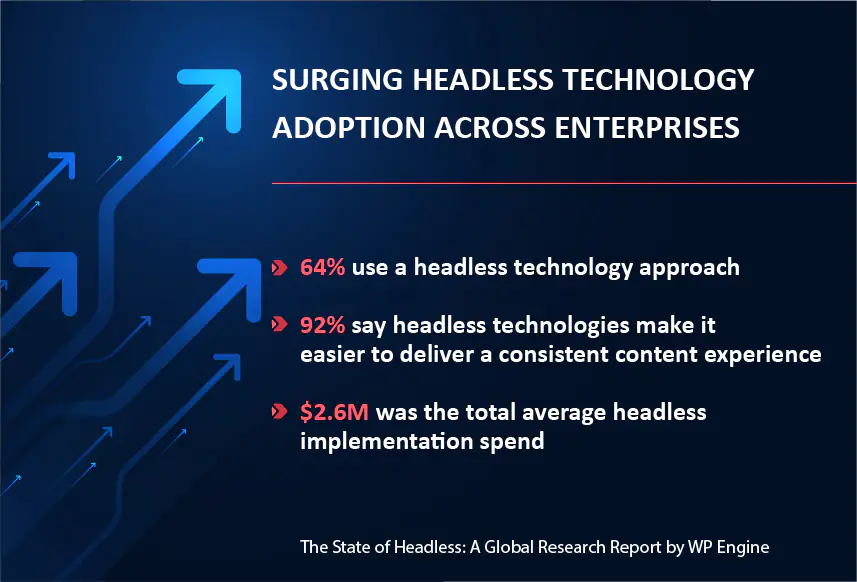 Decoding Harbinger's Headless LMS Journey
ALM is a frontrunner LMS that delivers customized learning experiences to employees and customers. It is an eLearning platform that seamlessly combines its expertise to scale organizational learning, close skill gaps, and keep track of learning across the organization to maintain a learner ecosystem that is:
Compliant
Engaged
Updated
As an Adobe Bronze Solution Partner, Harbinger allows businesses to make the best of Adobe Experience Manager products with our learning technology, high-tech, and content solutions. We help our clients create and deliver enhanced digital and customer experiences.
Use Case 1
With headless architecture in place, you don't have to stick to a particular layout. Instead, you have the option to build the look and feel of the ALM based on your company's branding guidelines.
Use Case 2
Another interesting use case would be to integrate eCommerce by adding the payment gateway of the customer's choice. This feature helps individuals and businesses purchase courses directly from the catalog on the LMS. The same use case can be extended to add a map on the website to help users locate nearby instructors to carry out in-person training.
Use Case 3
Because of multi-lingual feature support by ALM, one can introduce support for various languages easily. This is to ensure employers are able to implement and operate a global learning platform across the world and offer a 360-degree solution to meet all their employees' language needs.
As mentioned earlier, the headless ALM customization list can be inexhaustible. Apart from the elements mentioned above, one can add features like multichannel notification, management of discount coupons, purchase history, and leaderboards.
Case Study
Harbinger helped an alternative investment platform redevelop 124 existing courses using Adobe Captivate and publish as SCORM package to host the courses on ALM. We also provided architectural consulting on headless LMS development and API integration to enable the publishing of content on a website or primary platform across a range of channels.
Our solution enabled personalized learning experiences at scale, ensured seamless and non-disruptive deployment, and optimized the project duration and cost.
Final Take
As per WP Engine's The State of Headless: A Global Research Report, there is an increasing enterprise focus on powerful digital experiences. The report also states there is a strong belief that headless is the best way to achieve them.
For enterprises who want to exercise complete control over the eLearning experience they deliver, ALM customization can be their go-to solution. So, if you are ready to reinvent and expand the capacity of your eLearning courses, it's time to adopt headless LMS.
Looking to unleash the power of headless ALM? Connect with our Adobe Solutions Consultant at contact@harbingergroup.com.