Author: Subodh Bhide
Posted On Jul 02, 2010 | 2 Mins Read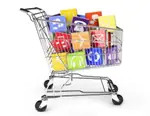 Microsoft is making the news again, first with Windows 7 crossing 150 million license sales and very recently due to the leaked presentation slides from the Windows 8 OS Strategy. The content lists new features like face recognition, touch screens, Windows store etc, which will best suit the future market needs.
I am personally excited about the Windows Store idea, which will be similar to the immensely popular Apple AppStore. The leaked presentation has not been officially endorsed by Microsoft, but it absolutely makes sense for Microsoft to jump on the app store bandwagon. Moreover, although Windows 8 is slated to hit the market in 2012, Microsoft could very likely bring the store idea in Windows 7 itself.
The proposed store will certainly have all the goodies of an in-OS, in-context market place for buyers. And importantly it will help application and hardware manufacturers sell their products to a broader set of buyers; something which was not possible in the conventional and isolated sales cycles.
So, with this Windows Store success story firmly set in my mind, I thought about how Microsoft would qualify such 3rd party products for their store. They have a ready turf for this with their Windows Logo Programs. The programs are targeted towards hardware devices/systems and applications for client/server operating systems. Through the program, Microsoft ensures product reliability and compatibility with Windows operating systems. As logo certified products are trusted by Microsoft, they will quite naturally be the favorites to easily qualify for publishing on Windows Store.
Till now Windows Logo testing was considered as a "good to have", but the Windows Store assumption could become a reality much sooner than 2012. Product manufacturers would need to aggressively think about getting logo certified and push it up in their priority list.
Read my earlier post, 6 hurdles to Windows Logo Certification, to see what hurdles managers face in their thought process and roadmap to certification.