Author: Darshan Parekh
Posted On Jan 08, 2019 | 5 Mins Read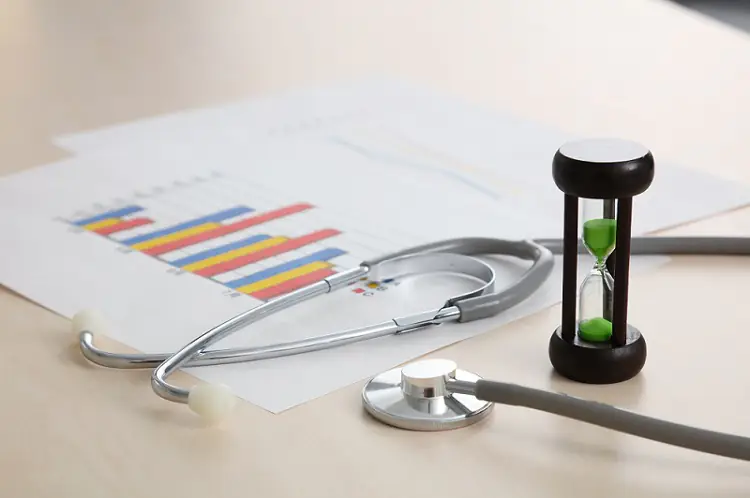 "The only real mistake is the one from which we learn nothing"- Henry Ford
And imagine how costly would that be in pharmaceutical sales training where millions of dollars are at stake.
In an earlier blog, I wrote about empowering sales effectiveness for pharmaceutical reps through digital learning. In continuation to that, today I will share my thoughts on the top mistakes to avoid in the pharmaceutical digital learning journey.
As Integrated Delivery Networks (IDNs) gain more prominence, potential pharmaceutical decision makers are no longer restricted to physicians, surgeons, medical specialists, or other clinicians. IDNs are huge networks that manage or own end to end patient care.
What change does that imply for pharmaceutical sales reps? Well, they now need to possess necessary skills to persuade and influence decisions that administrators across IDNs make about the usage of drugs and devices. They also need to learn to negotiate large-sized deals with these IDNs. All this can be catalyzed through online sales training. Hence, it is only natural for pharmaceutical giants to have the largest chunk of their training dedicated towards empowering sales, since it has a direct impact on the bottom-line.
While we talk about what needs to be done, let us also look at what should be avoided. Here are 5 common mistakes that you should possibly avoid in online pharmaceutical sales training:
Designing standard training programs for one and all
When your sales reps have distinct goals, knowledge base, aspirations, and preferences, it is a big mistake not to offer them personalized training programs. Many pharmaceutical companies are moving towards Learning Experience Design (LXD) as a base for a more bespoke and human-centered approach to learning. An appropriate example of this would be spaced learning using assessments. Assume that a sales rep took a course 3 months back on a new product that was launched. Today, when the sales rep logs in to the learning app, a bunch of questions pop-up, based on the same course. If the answer to any of the questions is incorrect, relevant videos or section of the course are shortlisted for reinforcement. These become available in the sales rep's learning dashboard for them to view and be fully prepared when they pitch the product to prospective clients.
Continuing with legacy content
The new age pharmaceutical reps are in constant need of just-in-time training. They generally undertake this while they are on the field or in some cases, even before a client meeting. This training should ideally be in the form of responsive micro- learning chunks accessible through mobiles or tablets. Legacy content developed using older versions of authoring tools or in outdated formats often acts as a barrier to delivering such modes of training. It is probably a good idea to consider modernization of legacy content for effective online sales training.
Reinforcement is often ignored
Some pharmaceutical companies restrict sales training only to new joiners while for some it is just a one-time thing. Reinforcement of the training content is often ignored. However, companies need to understand that pharmaceutical sales reps are expected to recall and remember everything correctly when sitting through a client meeting. Reinforcement could make this process easier. There are many smart ways to reinforce important concepts and details from past training modules. You could do that as micro-learning nuggets or short videos covering fundamental aspects. Pushing these reinforcement modules at regular intervals ensures high retention of knowledge.
Importance of the training outcome(s) is not outlined
Imagine a scenario where a sales rep is flooded with modules on a new Oncology drug launch. It would be difficult to keep them motivated unless they are told on how the information would benefit them in closing a sale. Highlighting key benefits of new sales training should help sales reps stay curious and ahead of the game during their sales pitch. So companies should make it a point to outline the importance of each and every training outcome of a module.
Ignoring the 'skills-training' factor
Successful sales reps need to know their product(s) in-and-out in this highly regulated industry. However, too much focus on product knowledge and less on the skills to sell the same is just a job half-done. It is important to have a dedicated focus on skills like customer probing, persuasion, and negotiation, for the sales training to have the optimum impact.
If you could avoid the above mistakes, there is a high chance that your sales reps will stay motivated and well-equipped for their next big deal. Stay tuned for my next blog in this series on empowering pharmaceutical sales reps trough digital learning. If you have some experiences to share from your pharmaceutical training journey or would like to share your thoughts, comment below or drop a note to contact@harbingergroup.com.