Empowering Sales Effectiveness In Pharmaceutical Companies Through Digital Learning
Author: Darshan Parekh
Posted On Oct 09, 2018 | 4 Mins Read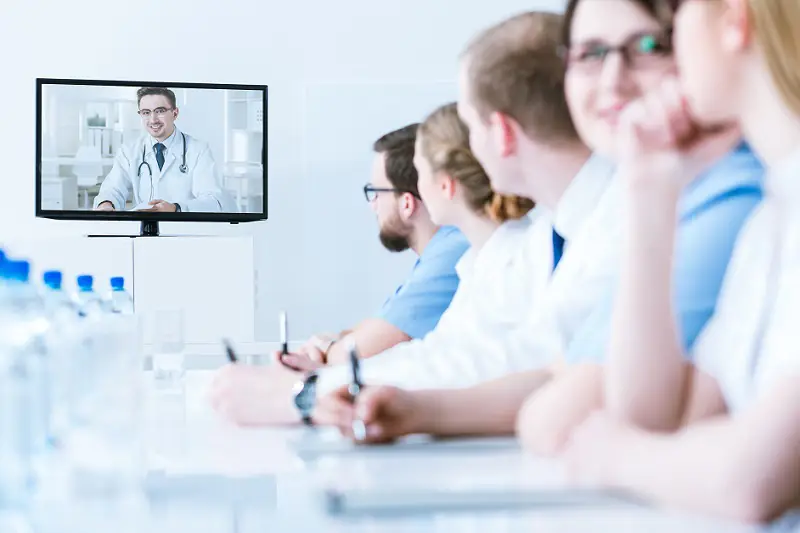 As per Statista, the global R&D spend in the pharmaceutical industry is expected to cross 200 billion dollars by 2024. This growth projection implies that many new products will be developed in this time frame and that is why many companies are investing significantly in digital salesforce training to effectively engage with customers.
Gone are the days where sales team boasted about their product features and deals happened. The traditional approach to pharmaceutical sales doesn't work today. With the information explosion all around, customers know much more than before and are buying in new ways.  The growth in digitization and associated mobile technologies has led to customers preferring interactive engagement that brings forward information gaps and innovative solutions for the medical practitioners. Digital learning might not be a new concept for sales training in this sector, but the real challenge is to make it effective and figure out innovative ways to train these new age sales representatives.
Let's look at some digital learning features that we need to consider to increase sales effectiveness in this field:
Quick and easy updatable digital courses
Considering the dynamic nature of this industry and the constantly changing policies, FDA regulations and new product launches, the need of the hour is to select 'future-ready' digital courses which can be updated quickly and easily.
Responsive, Byte-sized modules
Sales reps by no means are confined to their office desk all day, so digital learning needs to be made available wherever they are. Byte sized micro-learning nuggets are another interesting way to cater to any just-in-time learning requirements, like as ready reckoners before meeting a client or  for quick reinforcement on the go.
The right mode of training for your needs
While many pharmaceutical companies have started implementing advanced techniques like artificial intelligence, chat-bots, augmented and virtual reality in their product demonstrations and training other functions, but 'one size doesn't fit all'. Some companies may still do better with video-based learning while for some gamified learning can bring out the best of competitiveness from their sales representatives. Some may still stick to the classic eBook for effective product training while some are inclined towards scenario based training. Choosing the correct mode for your organizational needs or the right blend of multiple modes is of utmost importance to yield better results.
Effective sales training has direct impact on the bottom-line so it is important to empower sales representatives with perfect training techniques to give them a taste of "what good looks like". It's a win-win scenario in which the organization attains higher revenue and also builds employee loyalty.
Have you tried digitizing your sales training programs? What has been your experience? Feel free to share your comments below, or drop a note to contact@harbingergroup.com to share your thoughts.