Author: Marketing Desk
Posted On Sep 11, 2015 | 1 min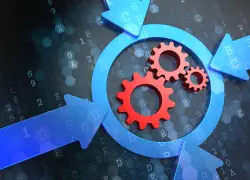 Test Automation is booming lately with new advancements that ensure bug-free applications. The software industry has embraced the automation concept, as it has the potential to save tons of time and money. However, in reality the results are not that encouraging.
The software test automation is facing several key challenges:
Automation suites designed for an app, won't work if the app is customized or its configuration is changed
Low reusability of existing test automation scripts, thus increasing the time and effort needed to develop new ones
Lack of skilled programmers to write comprehensive test automation scripts
Furthermore, because of the above-mentioned challenges – Test automation ROI is not achieved.
How about if we add one more layer of Automation on Test Automation? This would help in generating test automation scripts automatically, saving considerable amount of time and work for apps that are highly configurable and customizable.
Harbinger Systems hosted a live webinar "Automation of Test Automation" on September 30, 2015. Attendees gained insights on how to develop an automation suite having a self-maintaining automation mechanism and which would work for any customization and configuration.
You can view the presentation and the webinar video here