Skill Development Initiatives Through Remote Learning
Marketing Desk
Posted On Aug 28, 2020 | 5 min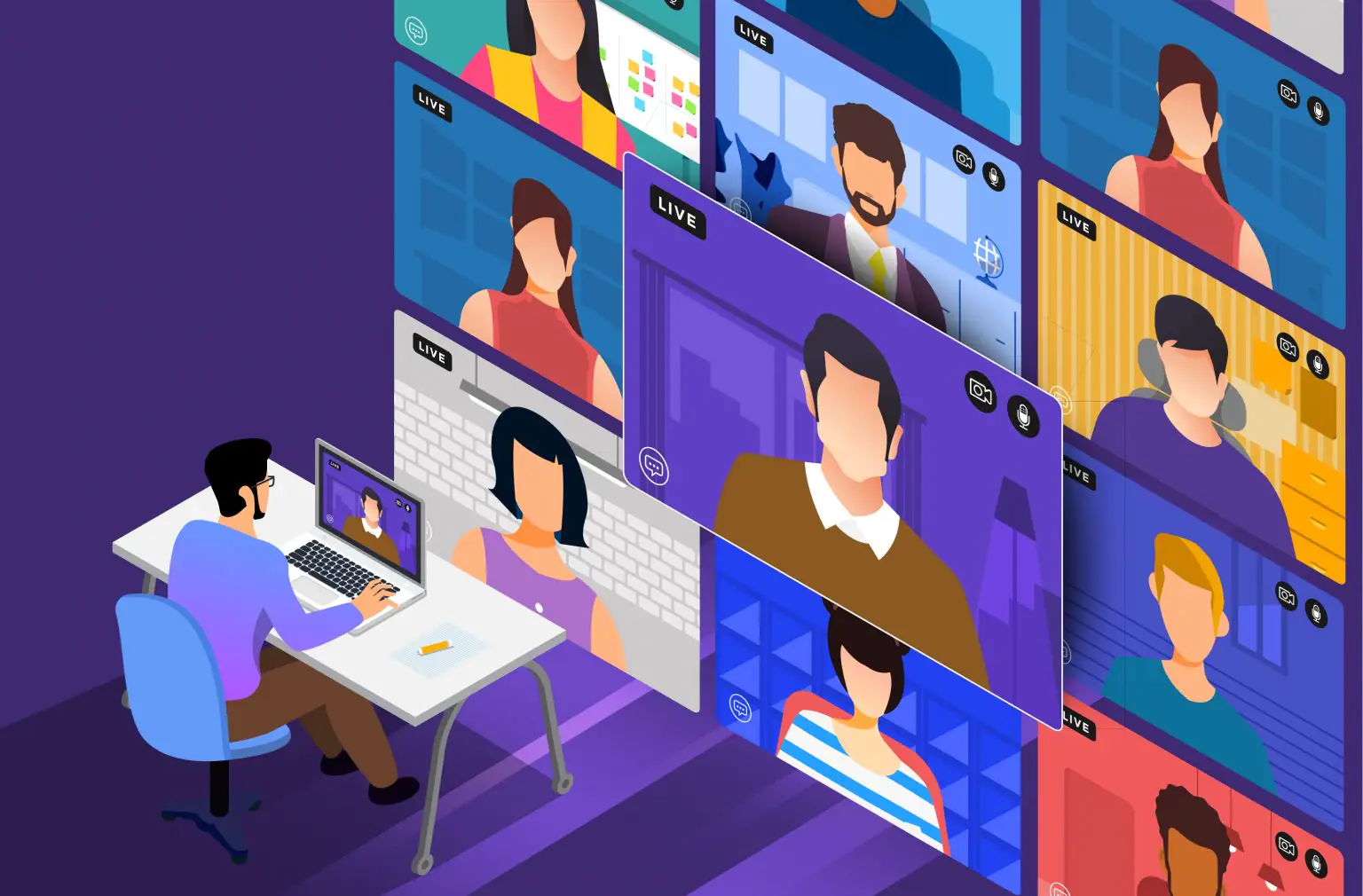 The year 2020 has seen digital transformation efforts accelerate around the globe. Amid the global pandemic, businesses had to switch to remote working overnight – irrespective of their preparedness. Global trends indicate that this digital work environment could continue even after the pandemic subsides.
Digital Transformation: From an Added Advantage to a Necessity
Till a few months ago, businesses around the world considered digital transformation as an added advantage in the market. According to Forbes, 70% of the companies either had a digital transformation strategy in place or were working for OR into one, before the pandemic began. But the economic implications of the current times have made digital transformation a global phenomenon. This transformation also automated many jobs that required people to find new applications of their skills in this new normal.
Reskilling or upskilling has gained a lot of importance during the pandemic, and many employees are looking to build skills that are relevant to the current times. Upskilling is the need of the hour – there are multiple digital initiatives around the world to help employees adapt to the changing demands, through remote learning methods. Upskilling helps organizations to retain their employees, boost morale, improve customer satisfaction, and attract new talent.
Today's workforce has an autonomous method of learning, where learning is more personal and focused, based on the learner's needs and preferences. This requires a paradigm shift in the way learning platforms deliver content. Integrating such learning systems into the company's processes will put the learners, and not the administrators, at the center of their learning pathways.
"One of the secret benefits of using remote workers is that the work itself becomes the yardstick to judge someone's performance." — Jason Fried, Basecamp
Read: Why integration is the first step to building a next-gen learning platform
Reskilling Initiatives Through Remote Learning
An effective digital learning exercise requires organizations to keep a holistic approach, including various job profiles. Here's a list of different skill development initiatives to consider:
· Virtual Classrooms
Digital tools and remote working has given rise to various innovative methods of utilizing the available resources. Even though the concept of virtual classrooms is not new, it has gained significant importance in recent times due to lack of other options. Organizations can use virtual classrooms to convey information about new products or services, educate people and cross-sell, or announce any advancements in product development to the team. The advantage of using virtual classrooms is that it can run without human trainers – which means employees can independently undergo the development program on their own. Virtual classrooms can also be utilized to train customer-facing employees for a remote interaction with clients, thereby ensuring customer satisfaction.
· Functional Training
Organizations can utilize the remote working environment to provide functional training to their employees, which is often overlooked in a normal work environment. Since the global economy has slowed down most organizations around the globe, this might be a good time to drive a functional training exercise to upskill the workforce to increase the employee's and company's future-readiness.
· Soft-skill Programs
Soft skills are as important as the technical capabilities of employees – especially for customer-facing employees. Driving a soft skill enhancement program will help the organization to boost the interaction between their employees, improve work etiquettes, and enhance workforce productivity. The remote working environment is perfect for employees to hone their soft skills, using systematic digital mediums that have specific objectives for each employee, based on their strengths and weaknesses. Some of the most common soft skill programs are based on time management, social intelligence, emotional intelligence, and more.
· Development Programs for Personal and Professional Growth
During such uncertain times, it is important to boost employees' morale. This can be achieved by conducting tailor-made development programs for employees. Such programs will encourage employees and ready them for the future. Workshops focusing on career paths and capability building can help them to align their goals with the company objectives, and identifying and building core competencies.
· Digital Team Building Programs
To ensure smooth operations in a remote working environment, organizations must emphasize team-building exercises. A team that works in perfect harmony has better productivity, irrespective of the employees' geography. Organizations can conduct various team-building exercises digitally like conflict resolution, trust-building, identifying and achieving individual and team goals, etc. Team building exercises can also help employees to create a bond amongst themselves that transcends the office walls and create a healthy and productive environment.
Organizations can thrive in the new normal if they adopt a multi-level approach to learning and development. Particularly for HR departments, it is necessary to capitalize on this opportunity to keep the workforce engaged productively. Such skill development initiatives will prove to be the differentiating factor for organizations to thrive in the new normal.
To know about how to transition to remote learning with integrated learning systems, watch our webinar here.