Author: Shivam Bansal
Posted On May 26, 2022 | 8 Mins Read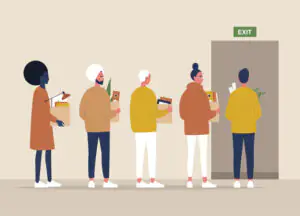 The pandemic has interrupted how and where we work. Workers in various industries are tired and want a renewed sense of purpose, belonging, and connection with people. They also wish to have better pay, benefits, and perks.
As an employer, it's critical for you to understand your employees' needs and implement suitable solutions to get answers to stop the "Great Resignation" and attract new talent.
Implementing HR technology can help companies automate major operations in human resource department and reduce employee workloads, allowing them to focus on more important tasks, achieve better results, and reduce stress. This can improve employee productivity and overall company performance.
Since 2020, businesses have been in a highly volatile environment, mainly due to the COVID-19 pandemic. It began with companies laying off employees and postponing their salaries, but later ended up with employees voluntarily resigning. That's when the phrase "Great Resignation" came to light.
The Great Resignation wave shocked the world in 2021. In 2021, over 4 million workers on average quit their jobs each month, according to the Society for Human Resource Management. A total of over 47 million workers left their jobs last year.
One of the reasons the Great Resignation came into being is that employees had moments of realization and introspection, but employers did not. Instead, employers focused more on trying to achieve their business goals and ignored "people's goals."
Employees will be more dedicated towards their company and respond appropriately if companies think about the changes that people are going through instead of mourning the business loss. Treating your employees (and, of course, their pay) well will go a long way towards retaining them.
With many organizations struggling to hire and retain employees, organizations can equip their HR professionals with the right technological solutions to get the job done faster and more efficiently. For example, there are HR technologies that can enable better communication with employees, reduce the skills gap, and improve employee learning and training.
What is the Great Resignation?
The Great Resignation or Big Quit can be described as the unpredictable rise in the number of employees resigning from their jobs following the pandemic. It is the phenomenon of a massive number of people leaving their jobs around the world at a higher-than-normal quit rate. It is an ongoing trend that started in the spring of 2021.
The term Great Resignation has been trending since then. A high percentage of employees quit their current jobs across various industries to go for a better job opportunity or role. Declining job satisfaction and a lack of work-life balance are among the greatest contributors to the Great Resignation.
Texas A&M University's organizational psychologist and professor, Anthony Klotz coined "The Great Resignation" phrase during an interview. According to Klotz, the Great Resignation is about taking control of your work and personal life and not just about leaving the workforce or getting another job. And to accomplish this, it involves taking the big decision of resigning from the job.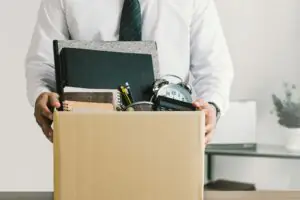 Reasons for the Great Resignation
The Great Resignation happened for the following reasons:
A common cause of high attrition rates was the reluctance of workers in various industries to join onsite work locations due to the rapid spread of COVID-19. This is because the workers were afraid about contracting the disease and putting their family at risk
All workers realized what they wanted out of their professional lives
With increased expectations and fear of losing their job, employees started to look for a new opportunity
Some employers gave less importance or attention to the health and welfare of their employees
Psychological and physical burnout of employees, inclination toward remote work, and the lack of childcare facilities at workplaces
Why is it Important to Fix the Great Resignation?
We are now aware of the Great Resignation. But why has it become such an urgent issue for companies? Here are some reasons:
Shortage of staff
Need to protect brand image
Need to reduce recruitment cost
Need to reduce employee training costs
HR Technology for Employee Retention
Companies are looking for ways to retain valuable employees, and they need to focus on exactly what employees need from them in this time of uncertainty. One of the best solutions is to use the right HR technology to make the retention process easier.
For example, internal talent mobility tools supporting talent retention can help mitigate the problem of the Great Resignation. The best internal mobility strategies encourage employees to take on new growth opportunities that align with their long-term career goals. Organizations can invest in AI, ML, deep analytics, and internal talent marketplaces to enable talent mobility and effectively leverage it.
As Gartner mentions, employees are more aware now than ever. They seek personal value and a sense of purpose in work. And with the use of technology, employers can make their efforts more fruitful or result oriented.
Below we list some areas requiring a change of perspective:
From the health of the company to the health of the employees
Companies need to redesign their employee management strategy, take leadership action, and improve workplace wellness and employee wellness. Discussions should focus on what companies have and what they plan to do to ensure employees' health in 2022 and beyond.
Strategies to attract and retain employees need to be discussed and implemented, and the results need to be measured to restore employees' confidence. For instance, companies can start by hiring a therapist, followed by mental health workshops free of cost.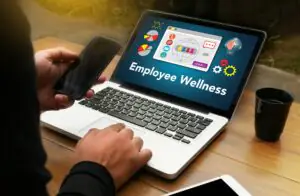 If employee efforts are noticed and appreciated, they will feel valued, have a sense of assurance, and become more loyal to their employer. This could help with mental wellness and positively impact their work performance. HR teams can use personalized mental health-focused technology to help employees manage their mental wellbeing. Such technology can provide employees access to mental health resources and incentivize or reward them for using the technology to manage their mental wellbeing.
From giving feedback to getting feedback
Employees, especially at the associate level, are told what to do and are rarely asked for their thoughts. A good strategy to counter this is to flip the scenario and see the positive change that takes place. Who knows the problem better than the person going through the problem? Ask employees for feedback, stop making assumptions, and then contemplate why your actions didn't work.
Start by encouraging employees to participate and share their feedback with you anonymously. In addition, you can ask for feedback from their managers and colleagues about the company, its culture, or anything that might be affecting their performance. For example, conduct an objective survey to find out employee pain points.
From assigning tasks to making education a part of work
A well-paid employee may love your company so much that they wouldn't wish to leave. Along with thinking about pay scales, most employees are now looking for personal value and career growth that companies provide. For both, constant learning and listening can be enriching.
For example, before setting a goal, the manager may ask an employee what skill improvement they want to include. The company can pay for the courses or decide on a package to make available an online learning or skilling platform for its employees. This can help meet the specific learning or skilling needs of their employees and enable them to better perform the tasks assigned to them.
From exit interview to stay interview
Exit interviews are mostly about companies asking employees their reasons for resigning from the job.
Instead of conducting exit interviews, an employer can connect with employees to conduct stay interviews and focus on retention. HR technologies such as employee pulse surveys, quick feedback forms, continuous feedback tools, real-time communication apps, and video conferencing for remote employees can support stay interviews and retention strategies.
The Road Ahead
In the last two years, some profound changes have taken place in the world of work. With the road ahead, HR leaders should look for upskilling, mentoring, retention, and employee listening tools to help reverse the employee exodus due to the Great Resignation.
For companies, it is essential to treat employees well so that an unwanted event like mass exodus doesn't occur again in the future.
HR professionals are under pressure due to the Great Resignation wave, and they need better ways to retain employees. HR technology solutions can provide tools to companies to deal well with such situations. For example, AI-based solutions can assist HR professionals to keep employees engaged and help create better employee experiences. Furthermore, automated HR technology solutions can help employers improve overall operations, provide feedback mechanisms, simplify communications, support employee development efforts, and so on.
If you would like to know how Harbinger Systems can help you with your HR technology needs, drop us an email at contact@harbingergroup.com. Our HRTech experts will be happy to help.