Unleashing the Future by Revolutionizing Education Through Technology
Author: Minal Ghorpade
Posted On Jun 21, 2023 | 9 Mins Read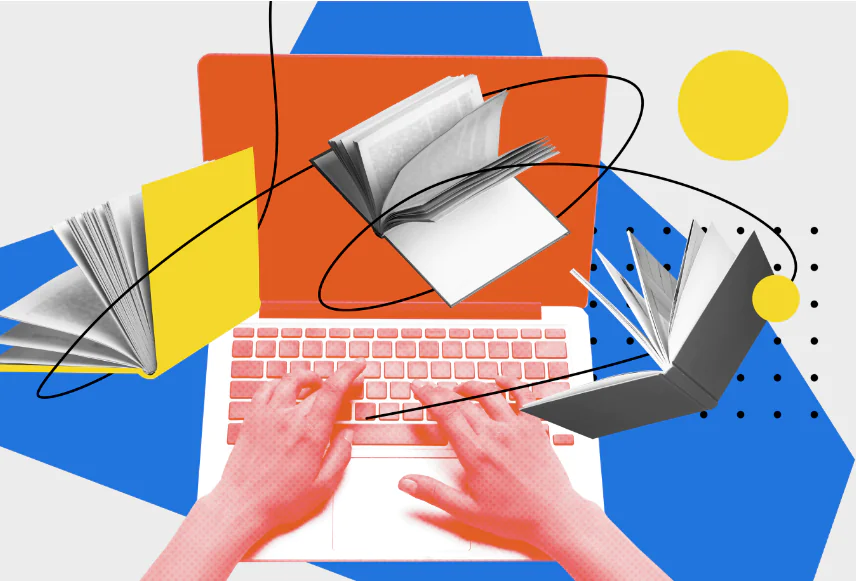 Technology has been revolutionizing education in various ways, transforming traditional teaching methods and expanding access to knowledge. Technology for student engagement and learning has transformed and reached a place we could only imagine.
Technology has always been essential in shaping the way we learn and teach, from the ancient abacus to handheld calculators, virtual reality, and remote classrooms. The pandemic was a primary catalyst that triggered a massive shift and brought our attention to digital transformation, not only in education but also in different industries worldwide.
Before the onset of the pandemic, the Higher Ed sector hardly witnessed significant use of technology. Some institutions were yet to implement technology in the face-to-face classroom model, while other institutions may have used some form of technology to supplement their teaching.
EdTech is revolutionizing education and quickly evolving with its growth. Massive changes have occurred in different areas, such as geographic hotspots, merger and acquisition opportunities, adoption rate, user demands, and the enterprise market.
Let's find out what the number game shows.
EdTech usage in schools has increased by 99% since 2020 (Learn Platform)
The K-12 game-based learning market is speculated to grow at a CAGR of 20.63% during 2020-2025 (Technavio)
81% of college students believed digital learning technology can help improve grades and 69% agreed it can help improve their focus (McGraw-Hill)
Prelude
Education has always been a cornerstone of human development. However, traditional teaching and learning methods have often needed help to keep pace with students' ever-evolving needs and expectations. Thankfully, technology has emerged as a powerful catalyst for change in recent years. It has been improving student engagement and revolutionizing education and its experience as we know it.
Technology has opened a range of possibilities for educators and learners alike, from interactive learning platforms and mobile applications to artificial intelligence and virtual reality.
Here, we will explore how technology is reshaping and transforming student engagement, empowering learners, and creating a more personalized, immersive, and collaborative educational environment. Let's get to the core and decode the role of technology in revolutionizing education and its potential to unlock the full potential of every student.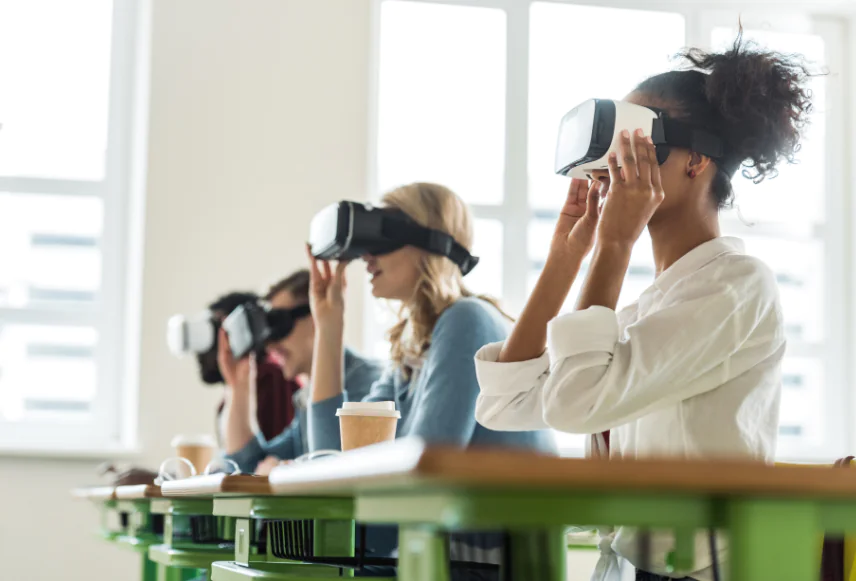 How Technology for Student Engagement is Changing the Game
Technology has always been at the forefront of change. As mentioned earlier, a few institutions used technology to support teaching, while others already had a comprehensive LMS in place. However, regardless of where you were at, the past few years have been crucial and forced us to rethink the role technology plays in revolutionizing education.
To get more clarity on the topic and expert insights, Harbinger, in association with Instructure, recently delivered an exciting Power Hour session on "The Impact of Technology on Student Engagement and Success." Hosted by Paul Bacanu, Global Channel Marketing Manager, Instructure, was joined by EdTech experts:
Shitiz Singhal – AVP Product, Sunstone
Ramzy Alamudi – Customer Success Lead, Instructure
Rahul Singh – Senior Director, Harbinger Group
During the Power Hour, Ramzy said, "Throughout my time working with universities and educational institutions across Asia Pacific, there's a constant theme which I do refer to. I refer a lot of the customers to look at the Indian online education programs and the way they operate."
"They certainly, from what I've observed in the market, have developed this model and done it very effectively. And a lot of the other sandstone universities are playing catchup post-pandemic. So, I really think it aligns with the way India is thinking and how it's transformed education over the past couple of years."
10 Ways Technology is Revolutionizing Education
Now let's dig deeper into how technology is advancing education and transforming student engagement in different ways.
1. Personalized Learning
Technology enables personalized learning experiences that are customized to individual student needs and preferences. Adaptive learning platforms and intelligent algorithms have the potential to assess the strengths and weaknesses of students and their learning styles. This helps provide customized content and feedback to maximize learning outcomes while transforming student engagement.
2. Interactive Learning Tools
Technology offers a wide range of interactive learning tools such as apps, virtual labs, and simulations that can potentially engage students in the learning process. These tools are engineered to provide hands-on exploration, experimentation, and problem-solving, making learning more dynamic, engaging, and fun.
3. Collaboration and Communication
EdTech has progressed tremendously. Undoubtedly, it has a critical part in revolutionizing education. It can facilitate collaborative learning by providing platforms for online discussions, group projects, and
real-time communication. It also enables students to connect with peers and experts worldwide, fostering a global perspective and enhancing their critical thinking and teamwork skills.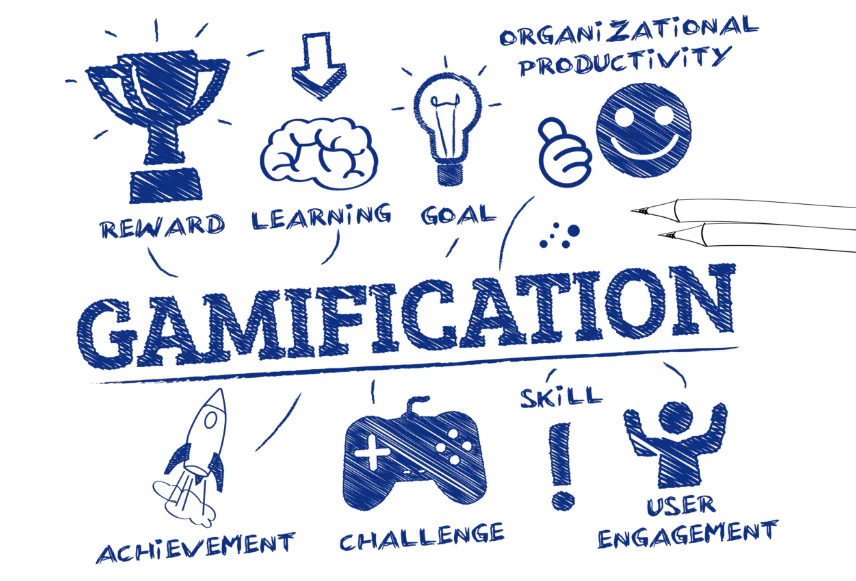 4. Gamification
Gamification is a good example of the advancement in technology for student engagement. Technology is transforming student engagement by incorporating game mechanics into educational activities. Gamified learning platforms design learning to make education more fun and immersive and motivate students through challenges, rewards, and progress tracking.
5. Access to Information and Resources
Technology eliminates geographical barriers and provides students with access to vast information and educational resources. Online libraries, open educational resources, and digital textbooks enable students to explore diverse topics, deepen their understanding about concepts, and engage with up-to-date and relevant content.
6. Personal Device Integration
With the proliferation and widespread use of personal devices such as smartphones and tablets, technology has found ways to seamlessly integrate into students' lives every single day. By leveraging these devices for a more meaningful purpose, educators can effortlessly deliver content in a format that is familiar to students to promote active participation and increased engagement.
Want to know how Google Classroom integration elevates Higher Ed?
7. Data-Driven Insights
EdTech is sophisticated enough to support the revolution of education from the perspective of educators as well. It enables the collection and analysis of student data offering valuable insights into learning progress, preferences, and areas of improvement.
Educators have the freedom to leverage this data to deliver tailored instruction, provide targeted support, and constantly enhance the overall learning experience.
8. Remote and Flexible Learning
Learning technology has been at the forefront of the endeavors for revolutionizing education since the onset of the pandemic. It has enabled remote and flexible learning, making online learning the new normal.
Virtual classrooms, video conferencing, and online collaboration tools have allowed students to continue their education anywhere and anytime. This has helped in transforming student engagement and enabling continuity in learning.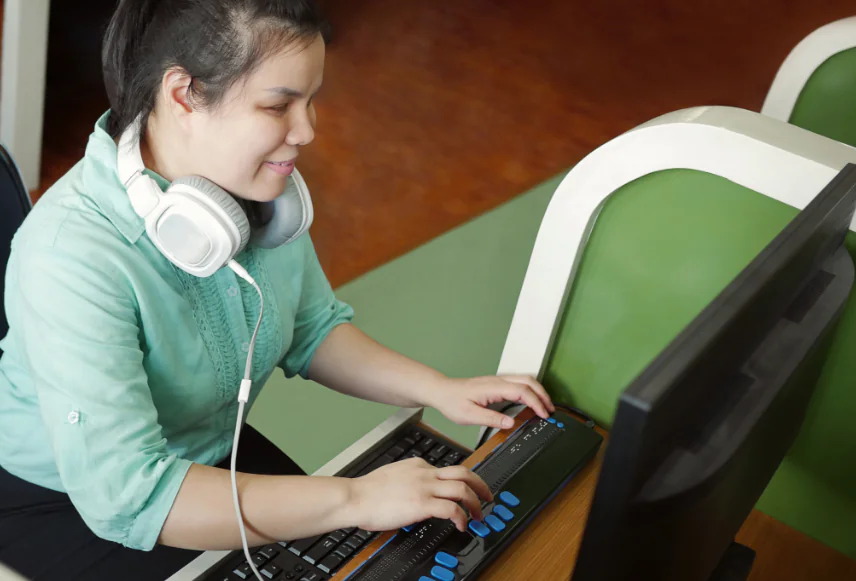 9. Empowering Different Learning Styles
Technology accommodates various learning styles and preferences, catering to visual, auditory, and kinesthetic learners. Multimedia resources, interactive videos, and audio recordings provide multiple opportunities for students to engage with content and demonstrate their understanding.
10. Real-World Application
Technology facilitates the real-world application of knowledge through simulations, virtual reality, and augmented reality experiences. These immersive tools help students explore complex concepts and scenarios, bridging the gap between theory and practical implications and enhancing their comprehension. Not to forget, they are being used as a go-to technology for student engagement as well.
Harbinger leveraged the power of technology in education and built a custom online learning platform using Moodle for a coaching academy. Want to know how we did this?
Revolutionizing Education to Enable Learning in the Digital Age
The impact of technology on education can't be ignored. By embracing the transformative potential of technology, educators can effortlessly create engaging and inclusive learning environments. These environments can empower students to become active, lifelong learners who are prepared for future challenges.
To learn more about how technology is revolutionizing education and transforming student engagement, drop us a line at contact@harbingergroup.com.