Author: Marketing Desk
Posted On Oct 17, 2014 | 1 Mins Read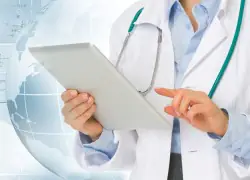 Are you a startup in Healthcare? So you have already envisioned an idea or product in Healthcare. A typical top down approach for making this successful is in a clear articulation of the product functions and its business model. This should guide to shape a beautiful application architecture that can be scaled and create a sustainable business model.
Choice of Technology and the development model is another but equally important pillar in the success story. As you might have witnessed, open source technologies supplement exponential growth required for healthcare startups due to their flexible, scalable and cost efficient characteristics.
Attendees got insights on the Healthcare ecosystem scenario and few interesting case studies were shared for some key areas of healthcare domain where currently most of the innovation is taking place leveraging open source technologies.
Key Takeways:
In this webinar, we discussed the open source technology solutions in the following areas:
Remote Patient Monitoring
Media for Personal and Social Interactions for Healthcare
Analytics and Recommendation engines for Clinical Decision Support System
Thank you for the great response to this special webinar!
You can view the presentation and webinar recording here