MOOC – A New Way of Learning
Author: Amnesh Goel
Posted On Sep 04, 2014 | 5 Mins Read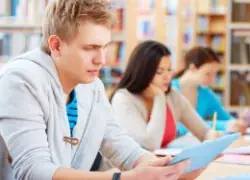 Do you worry about the head count in the last training session you attended? Do you remember any kind of flexibility you had during the session? For example, were you able to ask your trainer to hold on for a while you answered an urgent call or were you able to ask him explain a topic over and over again, if you were not able to comprehend it? In today's technological era, MOOC (Massive Open Online Course) brings the freedom of learning to you.
MOOC is a new way of learning and is gaining public attention because of its flexibility and minimum entry barrier with most of them being offered free of cost. This new mode of learning is available online and the only instrument that you need for participating in a MOOC, is a device connected to the internet.
MOOC provides a platform for users across the globe to learn together concurrently. It gives an opportunity for learners to make global connections. MOOC provides flexibility to students to learn at their own pace without worrying about missing out on anything. It aims to minimize the costs usually involved in the traditional way of teaching.
In some of the recent MOOC sessions, it has been observed that there were more than a million students registered for the same course across the globe, which is great in terms of head count and is increasing day by day. These courses are open in nature and strive to make educational content available for everyone. MOOC comes in two variants i.e. cMOOCs (connectivist) and xMOOCs (extended).
In cMOOCs, organizers set up a platform where learners can share their thoughts (in the form of blog posts, forums, tweets etc.) with the community. These forums are then moderated by the course supervisors. cMOOCs mainly focus on connecting people with knowledge. For this, active participation from the learners is expected to make this a success. cMOOCs attracts only those institutions that are willingly to fund these programs. On the other hand, xMOOCs are supported by institutions that are engaged in higher education. They fit in the criteria of many students who are looking for an academic course. You can consider xMOOC (content delivery system) as the center core of cMOOC (people and knowledge connecting system).
For better understanding, a MOOC comprises of the following four components:
Content: MOOC content is primarily based on the videos produced by class instructors during live classes or are recorded offline.
Forum: Forum is a platform where students can post their queries and get responses from fellow students.
Assessment system: This system evaluates the activities performed by the students during or after the session and assigns appropriate grades to them.
Certification: If required, organizers send out participation certificate to students. Albeit, it is connected to different conditions.
As learners across the globe are getting ready to adopt this disruptive system of online learning, there are still some challenges which need to be dealt with:
Authenticity of content/course: Due to MOOCs popularity, many educational players are trying their luck which raises a question on the authenticity of the content delivered by them.
Assessment: Due to its massiveness and openness, assessment is a complicated process. Companies that are offering MOOC can't make sure that participants who registered for the course actually complete the exercise themselves. On the other side, it is quite challenging for the companies too, to examine all the students appearing for the exercises.
Infrastructure: MOOC providers have to invest a handsome amount to come up not only with good content but also with a system which will deliver content to massive concurrent students without fail.
Lack of credits: MOOC is not a credit based course. In Germany, credit-based courses need official enrollment at the college/ university level and it must be part of the degree programme.
Legitimacy of grades: This is a very important aspect for students as well as for companies offering jobs to take into account. How genuine are the grades obtained in MOOC and what is their credibility?
Low completion rate: This is a field on which MOOC providers have to brainstorm and find out why the completion rate is very low. An average MOOC completion rate is between 5-10%.
Mentoring: Since the MOOC model is aimed at educating massive amount of students unlike traditional class room teaching, it is difficult for the instructor to mentor individual students as it is one of the most important parts of learning.
Currently Coursera, edX, Khan Academy and Udacity are a few names which are providing MOOCs. There are many other organizations in queue to come up with the same system. One of them is "Venture Lab" – a Standford university MOOC platform.
MOOCs have a great potential in a corporate learning environment. Recently, a leading antivirus firm revamped its instructor-led training with an online course where employees were able to access the course content and then probe further with fellow learners. This resulted in saving time and increasing sales revenue due to the skills learned in the training course.
MOOC has certainly revolutionized the online learning landscape, however for it to gain mass adoption, the above-mentioned challenges need to be first addressed. In our next blog-post for this series we shall cover the technological aspects involved in MOOCs.