Internet of Things: Application Frameworks in IoT
Author: Marketing Desk
Posted On Sep 12, 2014 | 2 Mins Read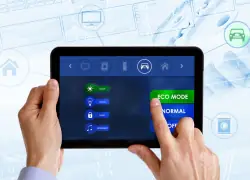 Internet of Things has surpassed the hype phase and according to Gartner, in the next 5-10 years it is expected to become the mainstream. Estimates of this growth predict that IoT market shall grow to $8.9 trillion with over 212 billion connected things by 2020.
With so many devices in question, the ultimate success of IoT lies in the ability of these devices to seamlessly connect and share information securely with each other. With this primary requirement, one cannot overemphasize the role of software technology as an enabler for IoT devices to carry out the chores and achieve the goals.
Harbinger Systems hosted a webinar on "Internet of Things: Application Frameworks in IoT" on 30th September 2014. Attendees got insights in the various software components that make an IoT application and also on some frameworks that help in building IoT apps.
Webinar Key Takeaways:
Factors to consider when building an IoT application – a developer's perspective
Building blocks of an IoT Application- the application layer, the communication protocol and the system level APIs
Application frameworks for IoT- Open source frameworks and proprietary frameworks; the overview and use case scenarios
The benefits, limitations and the road ahead
Thank you for the great response to this special webinar!
You can view the presentation and recording here