Harbinger Shares Insights on EdTech, Skilling, and AI on 'Trending in Education' Podcast
Author: Minal Ghorpade
Posted On Apr 28, 2022 | 7 Mins Read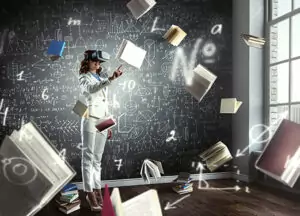 EdTech is changing the way students and employees learn and how education is delivered in institutions and organizations. When it comes to business growth and continuity, it plays a pivotal role by enabling the skilling and upskilling of employees and improving their learning experience.
EdTech is no longer a nice-to-have but an essential technology in the current digital-first, pandemic era where remote learning and remote working are commonly adopted. With an increasing number of businesses embracing digital transformation, the speed of change has created a massive skills gap across industries.
As per a McKinsey Global Survey, 87% of companies say they are either experiencing skill gaps now or expect them within a few years. Furthermore, Gartner HR Research has found that 58% of the workforce will need new skill sets to do their jobs successfully.
As emerging technology investments and deployments increase across organizations, the lack of skilled talent gets ahead of implementation costs and even security risks, threatening digital transformation.
However, EdTech can help bridge skill gaps by offering organizations an advanced platform to create more inclusive and self-paced learning opportunities.
It was during and after the pandemic that EdTech gained momentum and is making a difference for students who are the future workforce and for employees to stay relevant and skilled. The education industry is incessantly upgrading and introducing more ways to learn.
The global investment in this industry is growing multifold, and EdTech is expected to have a large number of unicorns in the future. According to HolonIQ, as of January 2022, there are 33 EdTech unicorns around the world that are now collectively valued at over $100 billion.
Given the tremendous potential EdTech carries, Mike Palmer, Founder and CEO of Palmer Media, got into a detailed and interesting conversation with Rahul Singh, Senior Director – EdTech at Harbinger Interactive Learning and an EdTech enthusiast at heart. The podcast that featured the duo shares their expert insights on what's trending in EdTech, skilling, and the role of extended reality (XR), Web3, AI in education, and more.
Let's get some first-hand information from the conversation right here:
Mike: What got you to this point in your career?
Rahul: Education is very close to my heart. The part of the world I come from, education was not accessible to everyone, and it was not easy to get the basic education. I feel the right to education and the equity in education are very important, and this is where technology can play a big role. So, that's the entire association with EdTech and that's where it comes from.
I currently work with Harbinger Group, and we specialize in working with a host of EdTech companies across the globe and help them in deploying cutting-edge technology solutions. I have been in the eLearning or digital learning industry for the last 18 years and have worked with a host of organizations and institutions in setting up various initiatives around digital learning and education.
Mike: What do you mean by EdTech? What's your take on EdTech trends? What's new and emerging in this space?
Rahul: These are the most fascinating times in the EdTech industry. The pandemic has just pushed the digital transformation pace.
To start with the EdTech industry, it has four key segments. The first segment is the skilling space, which is about the non-traditional learner, the adult education, and workforce training. The second one is higher education, which includes online universities. The third is K-12 and the fourth is PreK-12. There is a lot happening in these four segments.
In 2022, the segment which will show significant activity or be of paramount importance is skilling. Because there is a huge talent shortage. Even reports by McKinsey and World Economic Forum say so, and everyone is grappling with it. And the Great Resignation Wave made it very clear that, yes, there is a huge talent crunch, be it white-collar jobs or blue-collar jobs.
That's where addressing the skills gap is most important to ensure economic mobility and drive the economy and countries that are trying come out of recession after the pandemic caused an economic downturn. This is where we will see a lot of skilling platforms flourishing and a lot of investment and good work happening there.
The second segment is the higher education, which includes online universities. We will witness a digital transformation journey within this segment. There is hardly a college or university which would not want to have an online education hour to supplement their existing face-to-face programs.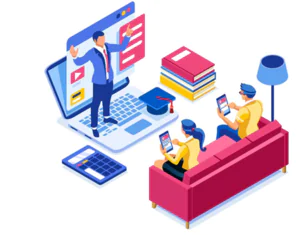 So, online program management (OPM) players will have a big sale this year. Moreover, there is a large usage of AI for college admissions. Not to forget, data integration and interoperability will always be there.
Going back to the skilling, reskilling, and upskilling space, I think the movement has already begun as companies have already started to hire for skills rather than degrees. We are also seeing the adoption of micro-credentialling. So, there is this connect between higher education and online universities. Then you have the skilling platforms which make people job-ready. Then, you have enterprises which absorb this population and send these people back to higher education or skilling platforms, and this ecosystem is shaping up really well.
Mike: We see that Amazon, Salesforce, and other big tech players are figuring out skilling problems with higher education and sometimes on their own. What have you observed here? Can you provide any further context?
Rahul: I think OPM players are playing a big role here. There is this company called Guild Education. They have partnered with big players in the enterprise segment. What Guild does is it creates a specific training or learning program or a career pathway, which is applicable to the employees of, let's say, Walmart or Coca-Cola, and it is customized and dedicated to that organization.
So, people are either using OPM players like Emeritus to get the required certification and skilling process done or are hiring platforms like Guild to create custom career pathways for their employees.
Mike: There has been increased investments in EdTech. Are there any new and emerging trends around technologies like AI, XR, and the Metaverse?
Rahul: The trend started with China leading the charts, closely followed by the US in 2020. In 2021, the US gradually took over and became number one in terms of investment. The first three months of2022 saw exponential investment—more than the two years put together
When the investment started, there were four key technologies trends ahead in terms of investment. The first one was AI, the second was VR or XR, the third was robotics, and the fourth was blockchain. These were the key trends to watch out for as maximum investment is going to take place in these areas.
Moving ahead, in the current year, there has been a significant investment in AI. By far, as per reports and investment trends, AI is leading the way in terms of technology trends.
In my opinion, the trends are closely followed by XR, and then you can add the Metaverse or Web3 angle to it. Well, blockchain and robotics are relevant but yet to take off in terms of receiving a major investment.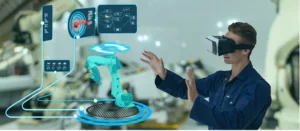 There is more in store for you
The information shared above gives us the essence of the insightful discussion Mike and Rahul had on EdTech and the emerging trends in the industry. However, there is a lot more to this conversation.
The podcast that featured the duo also gives out Mike's views on the Metaverse. Rahul, ahead in the conversation, shares his opinions on the role of AI in education and key trends around AI as it relates to the skills economy and the education industry. The conversation also provides significant insights on performance data, learning management system, and more.
With the pandemic leading to a dramatic digital transformation across industries, there is a lot happening and moving in the EdTech space.
So, stay tuned and listen to this complete 'Trending in Education' podcast brought to you by Palmer Media.
Tune in to get a fresh update on EdTech and its emerging trends, along with an outlook of the industry