Author: Sushma Joshi
Posted On Jan 12, 2022 | 6 Mins Read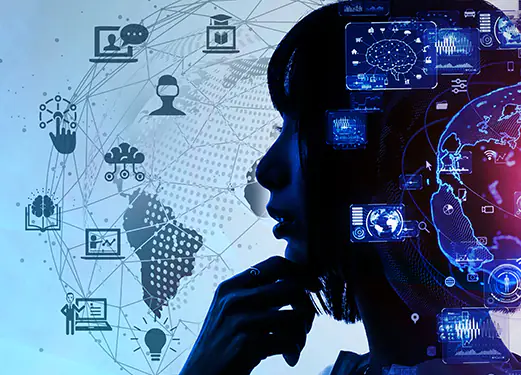 Technology has undoubtedly been a huge game-changer in the field of education.
This statement needs no endorsement especially to those who have reeled through the experience of the global pandemic. When Covid 19 descended on the world without any forewarning, everything came to a sudden grinding halt. In this period of despair, EdTech rose as the North Star that led the way, helping the education system to resurge like never before. Technology revolutionized the way learning was imparted by enabling new capabilities to cater to various needs associated with learning. It played a major role in making the education system more versatile, intuitive, accessible, and impactful.
Given the fact that the Year 2021 marked a paradigm shift, there is no doubt that the Year 2022 is going to build on these successes to raise the benchmarks a couple of notches higher. We spoke to two leading industry experts – Jay Schnoor and Rahul Singh to get their perspectives on the promises that the New Year 2022 holds for us.
Know our Experts
A global design and consultation firm driven by the mission to 'Lead the global transformation of education with XR (Extended Reality)'. Jay has over a decade of experience in the international education and development industry. He did research in education and community development in Cairo during the Arab Spring and loves to 'think around'. Jay has dedicated himself to one professional goal: "create more access to international education to all global students and change the way we access that education".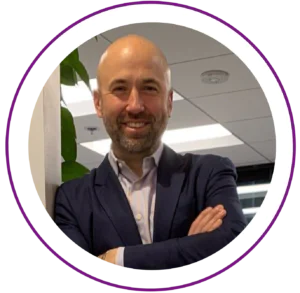 Jay Schnoor
Co-founder and CEO
VEDX Solutions Inc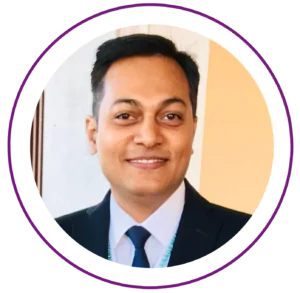 Rahul Singh
Senior Director
Harbinger Group
Rahul is a digital learning enthusiast and is passionate about helping organizations and leaders solve challenges around learner engagement and student outcomes through intervention of digital technologies. In a career span of over 18 years in the digital learning space he has helped a host of global organizations and educational institutions in implementing new initiatives around the digital learning strategy.
Industry Insights on the EdTech trends to track in 2022.
Q1. The pandemic changed the world of education to a large extent. Are these changes here to stay or do you think we will get back to the old ways when the pandemic recedes?
Rahul: The pandemic has in a way challenged the status quo and has accelerated long-awaited technology reforms. Skilling platforms and higher education space will continue to see growth and investments. In the K-12 and Pre-K12 space, with physical classrooms opening up, the rate of growth might slow down a bit.
Q2. What are the emerging trends that will create a big impact for EdTech in 2022?

Rahul: Here are a couple of trends which I believe will continue to create a major impact in the EdTech industry in the year 2022. In fact, we can easily say that between these two trends they cover 75% of the high growth areas in the EdTech domain.
Focus on skilling, reskilling and upskilling EdTech solutions. This is in line with the 'skills over degrees' movement, 'micro-credentialing' and growing up-skilling / re-skilling demands from employers and industry.
Higher Education sector in North America will continue to accelerate their digital transformation journey. OPM (online program management), college admission guidance, digital content, and data integration & interoperability are the hot growth areas within this domain.
Q3. What are the technologies that show promise in 2022, for EdTech?

Jay: Education is the act of learning. The EdTech space should always be focused on improving those outcomes through what we call "LEX", here at VEDX.
The LEX is the "Learner Educator Experience." Both the Learners and Educators must have a good interaction with the technology for it to benefit both parties. If it doesn't, then it is not well suited to succeed. This was the case before COVID and now is essential to emerge as a useful tool in the space. As CEO of VEDX, I will adamantly stand by my claim that XR (Extended Reality) will revolutionize learning and teaching by decentralizing the experience.
VR (Virtual Reality) gives learners a new way to conceptualize content and thus absorb it in the long-term memory. VR removes distractions and it is set to take-off. I will echo the words of Bill Gates, that in the next three years, every company and school will be involved in bringing VR into the lives of employees and students. Watch this space and join in to ensure that the LEX is the best it can be.
Rahul: There are a couple of technologies that will continue to show promise in 2022 for EdTech.
Artificial Intelligence: Georgia Tech's 'Jill Watson' AI chatbot is an example of the role artificial intelligence can play in online education, specifically in higher education domain. A must-read case study.
Extended Reality: Extended Reality has already been mentioned by Jay. It is a term used to capture all the previous 'realities'—augmented reality, mixed reality, virtual reality—under one umbrella. XR describes a virtual space that 'extends' the real world with digital materials. Facebook's metaverse is a classic example for this.
Q4. What are the most impressive student outcomes of the year 2021 that have catapulted the confidence in tech-enabled education?

Jay: 2021 was the year it all changed. The virtual revolution was moving along at a fairly steady pace until COVID poured nitro into the engines. Educators and Learners alike were forced to explore, use, and validate the technology that was on the market. It also opened the gates for companies like VEDX to succeed and grow. The outcomes – unfortunately were dismal for many, but I believe they are turning the corner as hardware was more dispersed in the countries that had more infrastructure. However, for those that didn't, this might go down in history as the "lost year."
I think to improve outcomes with virtual learning for 2022, every school needs to consider its online mitigation protocol first, but also look at how we bring the 2d zoom classes into the arena of live and active learning. The social and emotional components that a physical classroom brings, are still missing in much of the virtual education. I tell colleges with online degrees, "you can continue offering these degrees, but your students are not connected to your brand or institution as deeply as they would be if you gave your 2d classes and upgrade to virtual reality to complement them." Now students can engage again with each other in these social learning spaces.
Q5. The year 2021 saw a variety of EdTech ventures mushrooming in the market? Will we see market consolidation in the coming year?

Rahul: Well, as expected the market consolidation has already started happening. Below listed are a few cases which would give some insights into this statement.
Transitioning from blackboards, to iPads, to smartphones, and now VR headsets & equipment, the area of education has witnessed gigantic changes. Well, this is just the beginning. The education industry post pandemic is on the radar of technological revolution. The EdTech specialists still have a lot in store to surprise us with. Let's stay tuned!