WorkTech: The New Frontier of HRTech
Author: Jomy John
Posted On Oct 29, 2020 | 4 min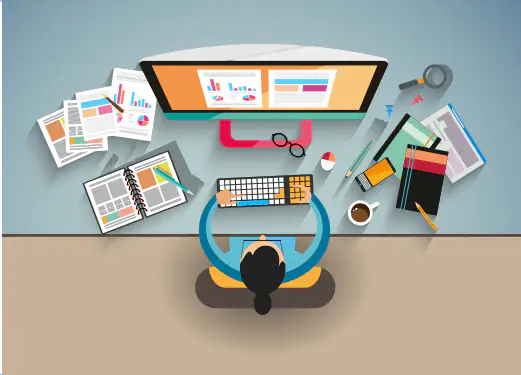 The advancement and innovations in technologies are reshaping the way businesses work. New tools are being developed to boost productivity and increase the operational efficiency of an organization. Of course, the recent global events have changed the workplace dynamics. A remote working environment has led to distributed teams, creating a need for reimagining existing processes. It has led to organizations now looking to reduce costs by asking the HR to create more value with fewer resources in the new normal, according to a recent report by PWC.
All the more reason why we need to discuss the emerging idea of WorkTech.
What is WorkTech?
WorkTech is the technology and tools that allow employees and HR to work with each other and collaborate more effectively. WorkTech is a combination of three main spaces: HRTech, Collaboration in the workplace, and Productivity of the workforce.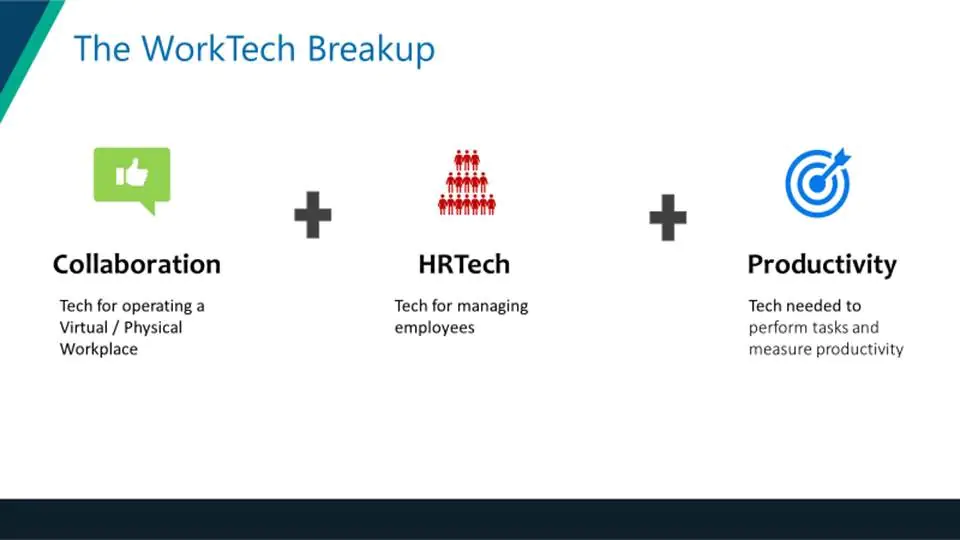 We recently hosted an interactive Power Hour session about the changing dynamic and emerging opportunities in the HRTech and WorkTech market. We invited three leaders from the industry – Eric Rind, CEO Imagine BC, Ilonka Jankovich, Venture Capitalist, Serial Entrepreneur, and board member of many WorkTech companies, and Yael Gilboa Kaufmann, Founder and COO of Learn In, to share their thoughts on the opportunities to build new features and ways to fast-track market entry into the WorkTech space.
HRTech manages the workforce; collaboration technologies bring the workforce together in the workplace; productivity software enables them to work and give output." – Dr. Vikas Joshi, CEO, Harbinger Group
WorkTech Predictions For 2021 And Beyond
Greater emphasis on employee engagement, retention, work culture, ease of creating software, changing role of HR, and use of data and analytics to measure all parts of the employee lifecycle are the primary forces driving innovation in HRTech and WorkTech. For example, you can read how a company motivated their employees to be more engaged and increase system adoption using a Chatbot.
Going back to the Power Hour session, here are some key insights and predictions gained for HRTech and WorkTech from the discussion:
Distributed Workforce and the Gig Economy
The rapidly growing and changing nature of the workplace is forcing companies to shift from a physical environment to hosting a distributed workforce. A distributed workforce reaches beyond the constraints of a conventional workplace. The gig economy is slowly taking over the full-time employee market. Erik Rind believes that advances in AI and robotics, among other technologies, will drive the workspace and workforce five to ten years from now, and they will reduce the number of people in traditional roles.
Ilonka Jankovich explained how the gig economy comprising outsourced workers, freelancers, and gig workers need to find a project/job that is suitable to their skills. She also explained how they could reskill themselves for the next gig or the direction they want to take, manage their finances, and find a way to stay healthy in a job.
The current workplace is pivoting towards a talent and skill-based workforce. According to Yael Kaufmann of Learn In, years of experience in a field and the skillset a worker has, will count more than educational qualifications. She says, "We as employers need to start taking responsibility for upskilling and reskilling our workforce, not just because it is the right thing to do but because it is a good thing to do for business."
New Opportunities in WorkTech
The opportunities at the intersection of HRTech and Collaboration technologies include faster actions on HR tasks, nudge learning, and distributed workforce management. In the Power Hour session, Dr. Vikas Joshi explains how Microsoft has partnered with Workday for its Teams and Azure integration, and how Zoom has come out with "Zaps" to allow better integration of third-party applications.
At the same time, a significant application of HRTech in Productivity is about measuring learning and training effectiveness and co-relating productivity with engagement. An example of such application is the partnership between Workday and Salesforce that promotes better productivity and back-to-work solutions.
Ways to Fast-Track WorkTech Market Entry
So, should entrepreneurs build, buy, or partner? Dr. Joshi proposes two ideas to fast-track entry into the WorkTech space: build faster; and partner and integrate. Both options require consideration of multiple factors like control of the software, monetary aspects, maintenance, risks, opportunity costs, and more. But entrepreneurs increasingly rely on partner ecosystems since it is a challenge to "build a technology, manage multiple distributed teams, and carry on with the workflow," believe the panelists.
Organizations are encouraging the HR function to take on a more strategic role in the company. The need of the hour is focusing on collaboration and productivity tools to drive better business outcomes. The emerging opportunities in WorkTech are enabling collaboration between remote working teams, emphasizing employee wellness, and ensuring workforce productivity and management. You can watch the Power Hour recording here to learn more about the emerging opportunities in the WorkTech space and specific issues such as the challenges in employee screening, the impact on mental health, ways to address attrition, improve retention, and more.
You can also know about Harbinger Systems' WorkTech Services.
References
https://www.pwc.com/m1/en/publications/new-normal-shaping-future-hr/how-the-new-normal-shaping-future-hr.pdf