Using People Analytics for a Sustainable Remote Workforce
Author: Marketing Desk
Posted On Apr 06, 2021 | 4 Mins Read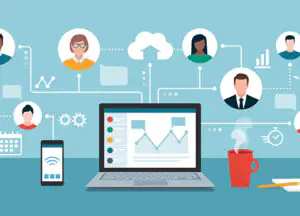 Data is the oil that enables organizations to make well-informed business decisions. Not surprisingly, 90% of the organizations say that their success depends on data-driven decisions made by frontline employees, according to a new report. Almost 92% of the business executives surveyed say the quality of work of frontline employees in their organization would improve in the long term if more data-based insights are made available to such workers. As many as 73% say it would improve even in the short-term!
The Growing Importance of People Analytics
As remote working continues to be the new normal, these insights on data apply to people analytics in the HR function as much as any other function. People analytics has been gaining tremendous significance in recent years and more so since the pandemic. It enables organizations to make better and informed HR decisions and helps to monitor employee productivity, employee safety, well-being, talent management, and more.
However, people analytics should encompass a holistic approach that factors in data from various sources. Siloed data can negatively impact the outcomes of the people analytics tools and prove to be detrimental.
Hot Buttons for Tackling Challenges of Analytics Data
While designing a people analytics platform, it is vital to ensure that it provides comprehensive insights for various organizational functions and not just the HR apps. But many data scientists struggle with challenges like data security, big data management, engineering skills, or mapping data insights to business outcomes. To tackle these challenges, organizations need to address three hot buttons: Data wrangling, mature AIOps, and a skilled team.
Data wrangling is the process of transforming and mapping data from one raw format to another with the intent of making it more appropriate and valuable for downstream purposes such as analytics. It forces organizations to envision a holistic, structured view of data from various sources and collate them in a data lake to make meaningful downstream applications. For people analytics, they can make predictions about workforce availability, skills, development, remote working productivity, and more. By leveraging and operationalizing AI using AI/MLOps, organizations can allow this process to evolve dynamically with the changing environment such as regulations, industry trends, competitive moves, etc.
Unfortunately, that is not enough. Many organizations continue to struggle to implement such features because they fall short of translating their vision – the ecosystem of apps, leveraging cloud computing for seamless and scalable operations, and end-user interaction with the platform – into actual execution. The implementation is where the third hot button, having a skilled team with diverse expertise, helps organizations become data-driven and manifest the vision of people analytics into day-to-day work.
Workplace Analytics "Work" as a Paradigm
It used to be that HRTech tools dealt with people, their hiring, skills, output, performance, and productivity. But the scope of HRTech tools has increased to include productivity and collaboration tools. The remote work setting has increased the use of productivity and collaboration tools like Microsoft Teams, Slack, Zoom, Google Docs, and many others. Employees are now spending an increasing amount of time interacting with each other in this new area. The good news is that all these being digital tools, by leveraging data from them, organizations can get tremendous objective insights on employee performance, productivity, and challenges.
So, people analytics is not about the data collected from just the HR apps but also all these employee touch points in productivity and collaboration tools. Collating this data will enable organizations to make better and faster HR decisions, nudge employees appropriately during the flow of work, manage a distributed workforce, gain insights on training program effectiveness, etc.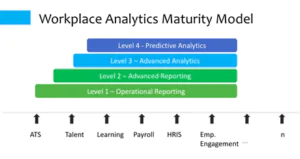 Figure 1: About 60% of the companies are still stuck in the first level of the workplace maturity model, according to Deloitte survey.
It is time leaders thought of work as a paradigm and expanded HRTech to WorkTech that spans the newer areas outlined above. Only then can organizations develop people analytics capability in the correct way and rise in the maturity model (Figure 1).
Final Word: Emerging Technology Trends to Support People Analytics
If you're looking to build people analytics capability, consider the top technology trends that can significantly impact the initiative. Hyper-automation, Internet of Behaviors (IoB), and Total Experience (TX) are the top three trends that will facilitate real-time data analytics, seamless workflows, and a rich user experience.
To learn more about how to leverage people analytics for a sustainable remote workforce, watch this webinar recording available on demand.
References:
https://www.businesswire.com/news/home/20200505005195/en/90-Organizations-Success-Depends-Data-Driven-Decisions-Frontline
https://en.wikipedia.org/wiki/Data_wrangling
https://www2.deloitte.com/content/dam/Deloitte/global/Documents/Technology/gx-cons-tech-sap-hr-reporting-analytics-diagnostics-strategy.pdf