Trends in Workplace Healthy and Safety – My Learning from Safety 2018
Author: Utkarsh Mahajan
Posted On Jul 10, 2018 | 5 Mins Read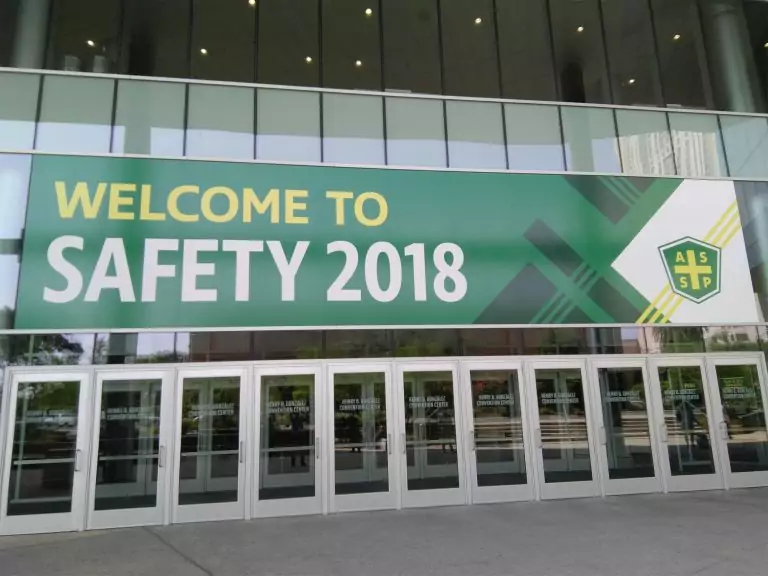 The American Society of Safety Professionals (ASSP) conducted their 57th Safety 2018 Conference and Exposition in the beautiful city of San Antonio, from June 3 to June 6.  The conference was attended by over 640 exhibitors and 5000 safety professionals from around the world.
I had the opportunity to attend this conference on behalf of Harbinger, for the second year in a row. Apart from catching up with some of our clients and prospects, I got to learn a lot about the rapidly changing landscape of the health and safety industry. Here are a few trends that seem to be gaining immense popularity in this highly regulated industry:
Virtual Reality – With its ability to provide a realistic training experience, virtual reality is slowly becoming an integral part of health and safety training. There are many useful applications of virtual reality in training, like hazard identification and site familiarization. With the pace at which this trend is catching up, it won't be surprising to see it become as popular as mainstream online learning in the days to come.
Micro-learning – Health and safety compliance courses are usually long and tedious, and hence not very exciting and engaging. Organizations are slowly making a shift towards making workplace learning more exciting for the learners using micro-learning, gamification and other rich media. The focus is to include small, interactive nuggets of information, which can be consumed one at a time, and can engage learners better. For instance, breaking an intensive personal protective equipment training session into smaller modules like hearing protection, eye protection, face shields, and so forth, could help in better retention of information.
Environment, Health and Safety (EHS) Management software – EHS management software is constantly evolving, and becoming better every passing day. Most of the newer versions are cloud based, available to be used in offline modes, deliver intelligent data analysis of compliance issues, come with unique customization and integration abilities, provide detailed reporting, and offer better risk management. It will be interesting to see the growth of EHS management software in the safety and health domain.
Personal Protective Equipment (PPE) products – Some interesting innovations have been done in the field of PPE and other safety products. Use of mobile based applications, sensor based safety technologies and drone technology is making it an exciting space to watch for in the coming years. These innovations demonstrate that organizations are making safety their key priority by making use of latest technology to comply with stringent safety norms.
This conference was a great learning experience for me and I am already looking forward to the next Safety conference at New Orleans.
Are you associated with any workplace health and safety practices? What are your observations on the above mentioned trends? Share through comments below.