Technology Trends in Human Capital Management: A Dynamic Makeover
Author: Archana Mane
Posted On Aug 14, 2015 | 5 min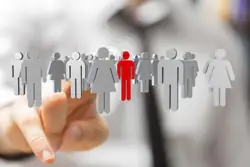 Continuously changing business needs and advanced technology have worked as a catalyst for a complete metamorphosis of HR industry over time. ''HR technology is exploding with growth and innovation'' says Josh Bersin, Principal and Founder, Bersin by Deloitte.
The businesses today are facing a number of challenges with a constantly fluctuating, unpredictable, complex and competitive global market. Human resource will thus require a fresh approach for supporting new business strategies. "Workforce" being the core of any business, modern HR practices need to be implemented in apt manner to increase the agility and effectiveness. Furthermore, a recent research survey by 'Deloitte University Press' stated: Only 28% business leaders feel that HR is highly efficient, only 22% believe that HR is adapting to the changing needs of their workforce and only 11% feel that their organization provides "excellent" breeding grounds for HR. This data infers that HR functions are not able to meet the expectations of business leaders. A dynamic makeover of Human Capital Management (HCM) functions has thus become a critical need. Talent management, learning management and employee engagement are the main areas of focus here. Improved technology platforms have actually forced HR to open a playbook with completely different set of practices, enabling the organizations to outperform their competitors.
To summarize this research on modernization of HCM, here are top emerging technology trends in reinventing new age Human Resources:
A dynamic shift with consumerization:
To a great extent, HR sector is now leveraging consumer based software solutions like mobile devices, online services, etc. With consumerization in effect, the traditional enterprise technology is getting transformed into a consumer technology, E.g. A mobile app for talent acquisition.
Cloud: affordable, scalable and flexible solution for better HR practices
"Companies will move core HR technologies to the cloud by 2020", says Mike Ettling, Chief of Success Factors. Storage, access and sharing being the key features, cloud computing is a major contributor in business technology; HR is surely one part of it. Organizations can purchase Software-as-a-Service (SaaS) which is a renowned model of cloud based solution to realize HR strategies. It is subscription based, pay–as-you-go model having no license fee, zero operational expenditure and application maintenance costs. With very low initial investment organizations can expect rapid prototyping, higher acquisition rates and excellent user experience.
"Talent Analytics" is adding a new insight to Business Intelligence:
As per industry experts, big data and analytics would rise as a promising technology in HR by 2020. Big data enables a streamlined corporate culture across all business units. Empowering in-depth analysis of workforce data, analytics can bridge the gap between organizations and the professional goals of employees. In today's dynamic business world, organizations can augment the value of big data into employee hiring, tracking performance, training and retention. Predictive analytics delivers better insights to immediate and future recruitment needs for continued business success.
Mobility is prioritized over web applications for improved connectivity
'Mobile HR' is the new black. Mobile interface is a must in every business unit for faster and broader reach. Unlike the traditional HR software, mobile apps are easy to use, more interactive and would enable employees to access HR applications at their finger tips.
Branding through Social application is a new twist in "The war for talent"
Talent is the backbone of any business and lack of right talent is a great concern for companies. Attracting capable candidates is as important as attracting customers. Social recruiting expands the talent access points to engage best-fit, experienced and skilled resources. Research says that 51% of organizations are embedding social tools into their HCM applications. In fact, social and collaborative approach opens new doors for employee's communication, interaction, engagement, feedback and knowledge sharing. In addition, it also contributes to the improvement of operational efficiency, on-boarding process, employee experience, learning & development, performance management and transparency in HR related decisions.
Internet of things is "SMART" digital transformation of HR
IoT has advanced the working environment through various cloud based solutions. Sharing of real time data through various sensors would help organizations for intelligent workforce planning and maximum utilization of human resources. IoT has number of applications in creating a smarter HR environment. E.g. Wearable devices like smart watches helps in offering employee wellness & benefits, innovative approach for on-the-job training, contextual learning, integrated attendance system, etc.
Human Capital Management in alignment with business strategy is playing a vital role in organizational success. Mapping the right software technology with HCM requirements is mandatory for achieving reduced costs, unified processes and increased productivity. A new face of HCM technology is helping midsized businesses to grow in the global market and established enterprises to increase their efficiencies. HR is touching new horizons with smarter and more intelligent technology approach. Looking forward, it is exciting to watch how HR tech vendors adapt to new technologies and come up with result oriented and advanced cutting-edge solutions in the coming years.
References:
http://dupress.com/articles/reinventing-hr-human-resources-human-capital-trends- 2015/
http://v1.aberdeen.com/launch/report/research_report/10451-RR-human-capital-transparency.asp
http://www.bersin.com/News/Content.aspx?id=17965