Technology Revolution in Human Capital Management
Author: Anuradha Divakaran
Posted On May 02, 2014 | 3 Mins Read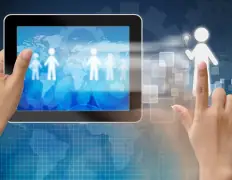 Technology has radically transformed the way businesses manage human resources. Factors like economy, globalization and increasing competition are making organizations get out of their comfort zones and employ novel HR practices. Questions like how do you hire faster, control costs and optimize workforce activities have always put pressure on organizations. According to a report by Deloitte University Press, common HR related challenges faced by most of the organizations are retention and engagement, reskilling of HR, talent acquisition and access and revamping of performance management.
But now, with the advent of innovative technologies and its efficacy in this domain, organizations are setting up systems that will help them engage and make more informed decisions regarding their workforce. The influx of technologies like cloud, mobile, social media, big data and analytics in different HR processes have streamlined and automated workforce acquisition and management. This explains why, as per a research report, 60% of organizations are more inclined towards employing human resource information systems.
To give you a true sense of the same, I have mentioned below the utility of these new generation technologies in this domain.
Big Data and Analytics
For employee engagement and retention, organizations are leveraging the power of big data and analytics. With the use of crucial data on employee remuneration, performance, learning and development, organizations are building processes and strategies that will help them focus on employee welfare. Moreover, analysis of this data enables organizations to draw a connection between employee efforts and business success which helps enhance performance management.
Social Media
Social media tools such as Twitter, LinkedIn, Facebook and others are changing the face of recruitment and turning it into a strategic function focused on marketing and branding. In addition to this, integration of social media in management tools allows seamless communication among employees within the organization. This social cooperation paves new avenues for employees to work together and share knowledge which can help the business to grow. Though in the nascent stage, if implemented, this practice can improve workforce productivity.
Mobile Technologies
With organizations going global, employees need to be able to access information and stay connected with each other anytime and anywhere. Whether it is accessing a training module on their smartphones/tablets or having an urgent video conference call while on the go, mobile technologies have certainly transformed the work culture. According to a research report, there has been a jump of almost 67 percent in the adoption of mobile technologies in HR since 2012. The application has been observed mainly in the areas of learning and development, training and performance management.
Cloud
In order to reduce cost on infrastructure and improve efficiency, organizations are setting up their HR architecture in cloud. The agility that cloud technologies offer empowers employees to get quick access to important information by surpassing conventional methods. With cloud, organizations can do away with the routine software updates which legacy HR applications require, thus saving on time.
Going forward, the road ahead for human capital management seems to be exciting and filled with result driven HR practices and technologies. The need for making competent workforce the backbone of the business is giving way to technology to alter the entire HR landscape. What we need to watch out for is how organizations are preparing for this change that is bound to revamp their human capital management.