Author: Marketing Desk
Posted On Dec 18, 2014 | 1 Mins Read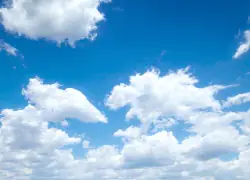 Recently, our Executive Vice President, Shrikant Pattathil gave an interview at Cloud Expo West 2014, a Cloud Computing, IoT & Big Data event held at California by Sys-Con Media. Shrikant talked about the experiences of Harbinger Systems in taking product companies to cloud and in building systems which are cloud enabled.
Shrikant also highlighted that security and scalability are two major challenges in cloud computing. He explained that though scalability is an inherent characteristic of cloud computing, the systems have to be engineered to derive maximum benefits from the cloud.
A very interesting viewpoint was put forward in the discussion 'security in cloud and security in the cloud'.
The first part talks about, how we can secure the applications, which are migrated/hosted in cloud. It consists of the authentication measures, encryption techniques, interaction between the application and other systems, etc.
The second part is about securing the cloud infrastructure itself.
To know more, watch the interview below:
Click here to view our speaker sessions in Cloud expo.