Regulating Provider Network and Performance with PPA and PNA
Author: The Technologist Desk
Posted On Jan 14, 2016 | 5 min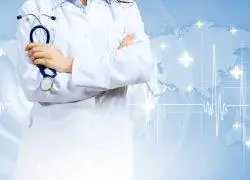 Post ObamaCare, we have seen an add-on of 20-30 Million US citizens who bought health insurance plans from different payers; these plans are sold either by a health insurance exchange or directly to the non-insured Americans. Most of the payers are facing an increased number of complaints from their users, due to inadequacy in the provider network, resulting in many of the consumers dropping out. At the same time, payers need to assess the performance of the providers who are with their network based on HEDIS or PQRS measures. In addition, new enrollments from citizens are pushing payers to develop a provider network for various treatments.
Recent revisions in the ObamaCare policy have planned for a steep improvement in the efficiency of network management and contracting, along with a surety to reduce costs and make healthcare easily accessible. Lately, healthcare plans are charted in such a manner that it neither showcases the provider performance nor shows a clear path for reimbursements which is actually a part and parcel of healthcare services.
Emerging technologies have helped a lot in judging whether healthcare plans have robust provider networks or not. Care models and performance models have the ability to access high quality care which is again a positive point for selecting provider networks. The Affordable Care Act calls for payers to meet  the required standards for network adequacy. While the federal and state bodies mull this mandate over, they should also welcome new initiatives and focus more on providing consumer access.
Let us look into the options that help in maintaining the above requirements into a comprehensive system, providing easy access and insightful analytics.
PPA(Provider Performance Assessment): It helps Health Insurance Companies and ACO (Accountable Care Organization) to monitor the performance of the providers in their network based on CMS PQRS/HEDIS measures, and to access the performance of their providers on multiple assessment parameters like Clinical, Preventive Screenings, Patient Experience, Financial and Utilization Measures. PPA further unlocks in-depth analysis which helps in measuring and monitoring performance of network operations function and the performance of the provider networks against the established benchmarks. It also offers extensive insights which come handy in improving planning and  efficiency.
With the shift of Fee-for-Service to Pay-for-Performance(P4P) model, all the health insurance companies need to adopt a PPA-based automated solution.
PNA(Provider Network Adequacy), on the other hand, helps a payer to build a separate system which has the capabilities to manage the entire provider network based on CMS (Centers for Medicare & Medicaid Services) and internal benchmarking. Provider network data can be submitted by payers to CMS for 'Health Insurance Exchange' and 'Qualified Health Plan' purposes. It also helps in monitoring several provider systems and customers based on their demographics. PNA helps in proactive management of providers through intelligent support systems based on predictive analytics to identify high and low performers. In addition, it also exhibits the best practices that can be observed for further improvements.
Some of the payers have already geared up for implementing  provider performance assessment and adopted the new model of Pay for Performance while others are struggling for the same. Some of the payers are manually monitoring their provider network. They should switch to an automated tool for their provider network to meet the benchmarks from CMS and achieve organizational goals in long term. The need of the hour for such payers is to have a technology partner who will help them to implement PPA at their end and enable P4P (Pay for Performance) model.
Harbinger Systems is an exhibitor at HiMSS conference 2016. Meet us at booth #8450. We will be more than happy to see you there.