Author: Isha Sood
Posted On Nov 09, 2020 | 6 Mins Read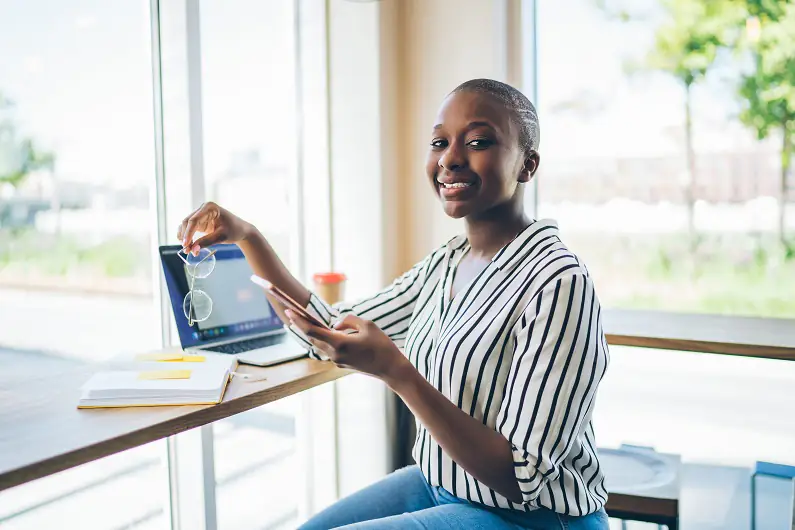 Imagine taking a customer visit report and creating a case study for sales staff; a video recording of a new product demo meeting converted to product learning nuggets; or a zoom meeting recording converted to best practices of handling challenging situations. These all are examples of organizational content or user-generated content (UGC) which we can transform and use to create unique learning experiences. This content is unique to an organization and apart from just content, it captures an organization's experiences, preferences, beliefs, and values.
The Need to Create Learning Experiences Rapidly
Learning and development function is today focusing not only on technical skills, but even other critical skills such as leadership development, change management, and more. Learning is no more a bunch of classroom training programs. It is a broader construct encompassing a range of experiences employees encounter in a day's work. HR and L&D are therefore increasingly concerned with creating learning experiences for content which is unique to their organizations. Today's organizations capture a swathe of content in information systems, and that too at lightning speed.
The key question then is how can one convert this rapidly generating content into learning experiences? How to create learning experiences at the same speed as content generation? How can we use technology and automation, so that there is minimum lag between the time, say, a new product literature shows up and the time product training is rolled out? Learning technology has evolved to enable L&D to systematically harness and transform content to learning experiences and keep up with the velocity of content generation. Then why is this not happening already?  Where are we falling short? The issue is with the process of content conversion that we have been following traditionally.
Traditional Process of Content Transformation
The below image captures step by step phases of the traditional process of content conversion.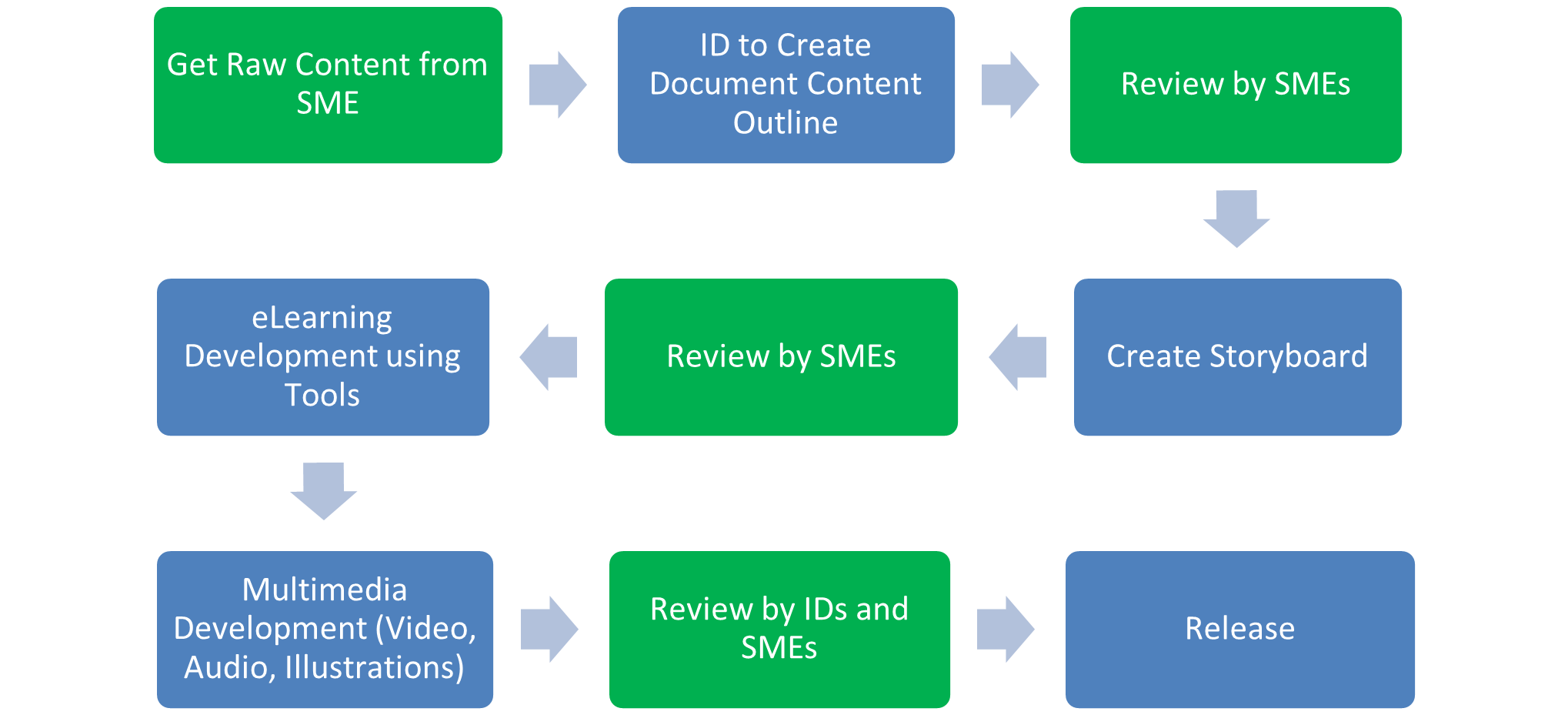 The traditional process is painfully slow,  due to to some or all of the following reasons:
Dependency on subject matter experts for sourcing content
No discovery process for newly generated useful content
Long time cycles of eLearning production
The need for repeated and time-consuming reviews by subject matter experts
Time gap between release and consumption of learning content
New High Velocity Process of Content Transformation
If we replace this traditional process, with a new process that for high velocity content transformation, tables will turn.  Here's how the new process looks like.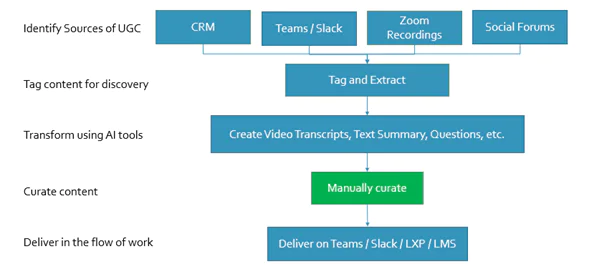 The conversion timeline for this new process would be less than a week for the same content that would take 4-6 weeks through the traditional route. Impressive? Isn't it?
Real-Life Demo of Rapid Content Transformation
We, at Harbinger, have a real-life demo of high velocity content transformation. We have implemented this new process to convert an internal leadership meeting discussion into nudge-learning content. Write to us at contact@harbingergroup.com  if you would like to see a demo of that.
Online work is generating a lot of UGC that needs to rapidly reach employees through learning experiences. UGC is an opportunity for L&D to facilitate the curation and transformation of content, as well as the distribution of learning experiences. These experiences, if enabled in the flow of work, can motivate employees to learn something new, perform better, and up-skill themselves, which is what all L&D leaders strive to achieve at the end of the day. Technology, when used effectively, can help transform a lot of this useful content and deliver it in the flow of work, saving time and resources.
Have you been struggling to keep up with the velocity of content generation? Do you have some insights to share? Comment below.