Rapid Mobile App Development Webinar
Author: Mandar Kulkarni
Posted On Jun 20, 2012 | 1 Mins Read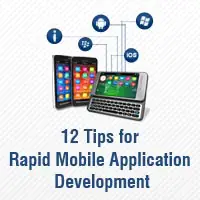 Apple's App Store rejects close to 30% of 26,000 submissions received every week, for failing to adhere to its developer guidelines. Have you ever experienced this?
Do you want to avoid the heartbreak, save on iteration costs and importantly, achieve 'Faster time to Market'?
Let Harbinger Group help you to get it right, the first time, every time!
Harbinger Systems will be sharing insights across Conceptualization, Development, Testing and Submission phases of mobile app development process.
Key Takeaways:
How to detect problems early on in the ADLC and build a strong platform for app development
How to automate trivial tasks, make the code maintainable & detect bugs in minimum cycles
Testing tips which significantly save time during maintenance and app upgrades
How to Honor the Human Interface Guidelines (HIG) to reduce review time and iterations
Harbinger Systems, is a recipient of "SUPERSTAR" award in the 10th Annual Mobile Star Awards™ program hosted by MobileVillage.com.
Topic: 12 Tips for Rapid Mobile Application Development
Date: June 26th, 2012
Time: 10:00 a.m. Pacific Time | 1:00 p.m. Eastern Time | 12:00 p.m. Central Time
Click Here to View Webinar Slides