Open Handset Alliance for Android: A blessing or achille's heel?
Author: Prachi Kulkarni
Posted On Jan 14, 2010 | 2 Mins Read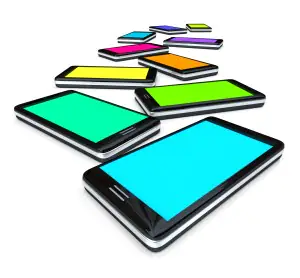 It is not easy to take Apple head on when it innovates. And if it was Microsoft in the early days, it is Google today. Both have gone in a direction of making open systems against Apple's proprietary approach.
Google made Android open source (free using Apache license), and went on to launch Android through Open Handset Alliance (OHA), a collaboration of around 50 companies including handset manufacturers. The OS is up for everyone's taking, and is also generic enough to everyone's liking. In true Web 2.0 style, Google has also been encouraging application development through awards and development programs. The result: Around 20,000 applications in the Android Market as of this writing, and growing exponentially.
Google has dented Apple's fortress to some extent, but going forward, following are some key considerations that will make or break this onslaught:
The OS can be very generic, and unless the OHA members agree to iron out all their differences, everyone will have to spend time and resources modifying the generic version to suit them.
The Android market, though picking up, is no match for the AppStore yet. Apps are critical on mobile platforms and Google will have to solicit continued focus of developers through its developer program.
iPhone is a key product for Apple and it is trying hard to get it absolutely right. Android, on the other hand, would be pushed and pulled by an alliance. It risks being everybody's piece of pie and nobody's baby.
On the hardware side, Motorola Droid and Google Nexus One are worthwhile competitors, but there needs to be a proliferation of such capable devices to seriously dent Apple's long strides. Remember, Apple has a head start, and mobile devices are far from being commodities. Users have strong preferences and the ODMs have to get it very right with their devices.
With rising popularity and advantages like background processing, Android is a very worthwhile competition to Apple's iPhone eco-system. Can it give Apple a run for its money in the long run?