Author: Prachi Kulkarni
Posted On Mar 09, 2016 | 4 min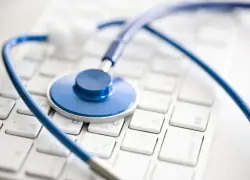 Now-a-days with the expectations of new standards and compliance as well as the need for increased efficiency; the healthcare industry is going towards exploring automation for some of the labor-intensive tasks. Currently, this is observed in the form of claims processing automation with form CMS 1500 (formerly HCFA 1500), Explanation of Benefits (EOB) as well as invoice processing.
This is because automation provides obvious benefits as listed below:
Labor saving: The automated processes enable us to get rid of manual labor in the form of non cognitive tasks. This way the same effort can be spent on higher throughput tasks.
Fast: Automation provides efficiency as the time required for processing one form is considerably reduced
Availability: Information thus processed is easily available leading to interoperability of multiple systems as compared to maintaining this information on paper
Security: Storage of information over cloud or in data centers can provide added security, as the overall setup can be secured through physical as well as cyber security measures
Easy Management: Management of the overall process as well as the gathered information can be easily done when the information is automatically stored in cloud/data centers. Going further, data analysis techniques can also be used on this information.
Reduction in errors: Through automation, manual intervention is reduced leading to reduction in errors
Cost reduction: As a result of all the above, the overall time spent, effort and, in turn, cost of claims processing activity is reduced significantly
Such automation typically makes use of techniques such as Optical Character Recognition (OCR), Intelligent Character Recognition (ICR), Optical Mark Recognition (OMR) as well as Handwriting Recognition.
A typical OCR automation workflow will involve the following activities:

These documents thus scanned and parsed can be entered as EDI files in the system. The scanned image can also be stored for future reference. This is mainly useful as a mitigation pathway against errors.
In a complete system, we can consider the document management aspect through storage, indexing, and search, in addition to OCR. Flexibility for multiple layouts can be considered while implementation. One such use case for varying layouts is the invoice document processing. As a result, what we have is a versatile system.
All these needs can be fulfilled by content management systems as well as software like ABBY FlexiCapture for OCR with varying layouts or Kodak Express for document management and indexing. Most of the OCR softwares are licensed software; however, Google has also provided OCRopus as open source option for this. Ready automated softwares are also available for specific purpose like claims processing. However, building document management, scanning and processing software in-house provides enough flexibility such that it can be used in multiple scenarios and can be tailor-made to suit the exact requirements.
The automation solution thus built will have the following limitations:
Speed and quality of output will be dependent on quality of input
Scanning and recognition software will have limitations like font size, image size, etc.
In case of low quality input, use of automation can create low quality output, resulting in a lot of more manual intervention and possible errors introduced during the process.
In short, the healthcare segment is with other industry segments with respect to process automation. So a hard look at the information gathering strategy and overall processes for finding automation opportunities is due for any healthcare stakeholder.
At Harbinger, we have expertise with many such OCR providers and CMS based systems. We have built many healthcare solutions over the course of 10+ years and have an extensive automation expertise. Our profound understanding of the healthcare domain makes us a preferred partner to ISVs, helping them stay ahead of the curve by delivering quality healthcare applications.