Multi-Cloud and Hybrid Cloud is a Natural Evolution: Cynosure of the Exclusive Q&A Interview with VP – Technology, Harbinger Systems
Author: Marketing Desk
Posted On Oct 01, 2015 | 2 min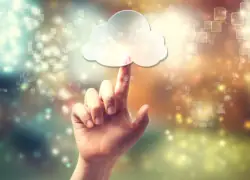 Recently our Vice President – Technology, Suhas Joshi, had an exclusive Q&A with Cloud Expo 2015 Conference Chair, Roger Strukhoff regarding the impact of cloud (Hybrid and Multi-Cloud), the role of PaaS and IaaS, importance of microservices and containers, and the entire cloud eco-system, with respect to our customers and the company.
The answers given by Suhas were the cynosure of all eyes. Suhas explained that our customers as well as other large enterprises are embracing cloud computing, hence, the multi-cloud and the hybrid cloud is a natural evolution. The success of SaaS in the market and the social strategies of businesses are also the factors of this acceptance. Suhas also threw light on the evolvement of Harbinger's offerings according to its customers' needs concerning about cloud in the product strategies.
Some of the interesting points Suhas touched upon was how PaaS and IaaS are contributing to our customers' solutions and to what degree is PaaS being integrated into IaaS. He also emphasized the thinking of enterprise and ISV customers regarding microservices and using the containers hosting them. In the end, he concluded with the answers to the questions related to the entire cloud eco-system's role in our customers' needs and visions and said that all our customers are looking at the cloud eco-system as an integral part of their overall product strategy. Some see it evolve as a multi-cloud / hybrid cloud strategy while others are embracing all forms of cloud offerings like PaaS, IaaS and SaaS in their solutions.
To read the complete interview, please click here