Author: Marketing Desk
Posted On Aug 22, 2016 | 2 min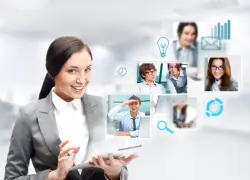 Human resource functions are pacing equally with other departments in an organization, to advance themselves through technology. This has fueled the growth of the HCM product market, as HR functions are striving to play a strategic role directly influencing the company's bottom-line.
The existing modern day HR solutions have simplified all its operational/tactical roles. However, the gap where today's HR solutions are lacking to fill is in providing decisive actionable insights. For example solving real world queries which can include – Insights for qualitative questions like – the driving factor for joining a particular organization? What makes employees perform well in and stay in the organization? etc.
Here is where People Analytics steps in. People Analytics plays an indispensable role in most prominent HR areas including Recruitment, Employee Performance, Employee Retention, etc. People Analytics also strengthens the company culture, reduces employee turnover, and saves the organization's time and money by predicting behavior and positively influence employee engagement.
Harbinger Systems hosted an insightful webinar "Building Next-Gen HR Solutions with People Analytics" on August 24, 2016, at 10 am PST to know how People Analytics enables organizations to make effective data-driven HCM decisions along with the tools and technologies needed. In this webinar, we also showcased some interesting real world use cases.
You can view the presentation and the webinar video here.