Author: Ulhas Bodhankar
Posted On Nov 07, 2019 | 4 min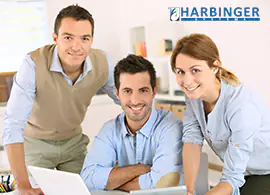 If you hear successful people around the world talk about their journey, a very common theme that keeps popping up is having found the right mentors at the right point in their careers.
The impacts of effective mentorship in the workplace are profound and enduring –most CHROs would love for their organization to have a good mentorship program, but most companies struggle to create effective and sustainable programs. In short, make them successful and last long.
According to a study,  only 35 percent of women and men actually have mentors, even as a lot more actually wanted mentors themselves.  76% percent of people interviewed thus, considered mentors to be important, but unfortunately only half of them had access to one.
This gap between mentees and mentors could be because of a variety of reasons.
Mentorship is seen as something individualistic that happens between a mentor and a mentee, without too much outside involvement.  And truth be told, most mentors are extremely busy people, and as much as they love helping out, they need to know – what specifically is needed of them.
Mentees who do not know what they're looking out for, do not usually get responses from mentors.  Therefore, the organization that houses such aspirants plays a vital role in creating an environment that would allow such relationship to originate, bloom and prosper.
Matching mentors with mentees
Mentoring relationship come with their own mix of complications – the individual's personal learning style, competency and of course mentoring appetite. Learning and Development leaders developing mentoring programs for an organization need to keep a track of all such flavors available and be able to match mentors along with mentees appropriately.  It needn't always be a match made in heaven, should it?
Keeping discovery options open
While bumping into your mentor of choice at the water cooler is the world's favorite way of making connections, there could be other classier ways of getting mentors and mentees to discover each other. Yes, even though they may be eons away from each other, work wise.  Get-to-be so and so for a day, town halls, and of course organized events where prospective mentees could network and experience the work that their mentors do.  Slightly more time consuming, but who's complaining?
What we at Harbinger get asked frequently / FAQs
But how could one possibly match personality styles in an organization with over thousand people?
Software can help support and enforce these processes. There is already an ecosystem of HR products that leverage the power of artificial intelligence that match different personality styles inputted by various psychometric and similar assessments. We've created some ourselves, and even integrated products with a few.
Is there a way where mentoring interactions be captured, so that accountability is measured?
Meeting notes could be saved, and action items onward could to be tracked via a daily planner available on almost everyone's computers these days. However, if you're ready to take this to the next level, a continuous performance management application that captures regular one on one conversations and helps both individuals to plan and set up scheduled discussions can take this to the next level too.
Another feature that could be added to a Continuous Performance Management system, is where direct managers could setup mentors for an employee based on tasks at hand and solicit feedback at regular intervals!
As a HR leader, how do I facilitate discovery of mentors by mentees?
Discovering mentors could also be possible, if mentors publish their availability and the skillsets that could be offered to prospective mentees. A constellation of mentor and their social networks could be easily drawn up for employees. Imagine how exciting it would be for mentees to see a network or a path via their network at the office, to their favorite mentor!  Starry eyed, already?
The world has seen great leaders emerge from multiple mentorship opportunities – either sought by the individual herself or probably even facilitated by the organization. Which one would you prefer your employees to have? Do let us know, we'd love to hear more from you.
References:
https://online.olivet.edu/research-statistics-on-professional-mentors
Ulhas Bodhankar, is a versatile HR and technology leader, with over 30+ years of experience in technology, training and business development. He is an ex-serviceman from the Indian Army and has served for ~ten years in active field and is passionate about HR Tech, Science and technology in general.