How to Use Data to Improve HR Products
Author: Manasi Mehendale
Posted On Jun 02, 2020 | 4 min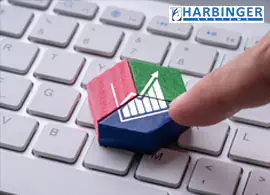 Data provides powerful insights that are essential for today's organizational decision-making. Many corporate functions are increasingly using data for making key decisions as part of their digital transformation initiatives. For instance, the HR function cuts across the organization and through the employee lifecycle from hiring, talent development, and compensation to performance management, employee engagement, and separation. Yet, only 21% of HR leaders believe that their organizations make effective use of data for driving business decisions, according to Gartner.
Clearly, HR professionals need the right software and connections, at the right places, in their workflows and processes, to collect and use data for making appropriate decisions.
The task ahead
In the post-pandemic world, HR systems and processes will play a vital role in keeping executives, mid-level managers, and employees in sync with each other. Keeping that in mind, at present, HR software vendors have a great opportunity to incorporate features and functionality that address the above gaps. Some of these gaps are ripe for digital disruption and they can open very attractive business opportunities for the vendors.
Following are some key functional areas that vendors should boldly consider disrupting.
· Recruitment
Traditional talent acquisition and application tracking systems (ATS) can add modern features and functionality that use data and analytics to help HR and recruitment teams improve their KPIs. These features include use of digital technologies for conducting remote interviews via videos, new-age remote digital assessment tools, and use of natural language processing (NLP) to automate resume matching. Here is an example of how Harbinger helped a popular job application system serve recruiters better by reducing the time and effort they spent on parsing and shortlisting resumes. In another example, we developed an interview panel recommendation system that uses NLP and Machine Learning (ML).
· Skill Development
Many companies design or suggest courses to their employees as part of skill development through their rank and file. The challenge for the HR teams often is to determine the benefits of these skill development programs. HR systems can use data science and statistical modeling to correlate employee performance with training while controlling for other factors. Products can support creation of dynamically customizable courses to make them relevant for employees based on their need.
· Performance Evaluation
The process for tracking employee performance and sharing feedback is a vital component of the HR function. HR products should no longer operate in a silo. They can integrate with other operational systems such as CRM, customer support, procurement, merchandising, and many others. An HR system that is bolstered with data from other systems can help managers evaluate employee performance much more efficiently. It also helps in providing objective feedback to the employees. This, in turn, improves key metrics such as employee satisfaction, loyalty, and retention.
· Compensation and Benefits
HR systems can use multiple data points from across systems to arrive at compensation and benefits that are tailored to employee needs. HR products can use advanced analytics and multiple data points to create customized financial plans for employees within the broad corporate framework. Products serving global organizations across multiple geographies can create country-specific compensation and benefits schemes that are also culturally appropriate.
· Employee Retention
Employee retention is a top indicator of performance of HR departments. Employees leave organizations for many reasons. It is notoriously hard for organizations to understand the real reasons for employees quitting them. Tracking data of where employees go after quitting by using data science and analytics can help. It will tell the organizations the real issues and reasons leading to employee attrition much more objectively than traditional mechanisms. It will also allow HR teams to find solutions and take necessary measures.
The role of HR is changing dramatically in the age of AI, analytics, and automation. Deep insights and predictive analytics should become the contemporary tools of trade for HR departments. Implementing them will only provide an edge to the HR tech products and solutions and help organizations truly come of age.