Author: Jomy John
Posted On Sep 18, 2020 | 3 min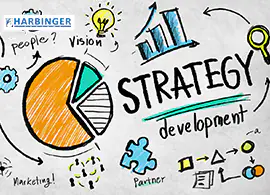 We all are experiencing how markets are shifting at present. With the news that keeps on coming in, it is hard to predict how long this current flux will remain. It is not surprising then to see how the buyer dynamics have changed.
86% of B2B buyers in the age group of 25-40 are in favor of stakeholder collaboration in buying process.
84% tech leaders want to adopt cloud-based architecture over legacy on-premise solutions.
96% of companies want to shift their GTM model to remote selling.
A product manager needs to create strategic responses to such demands keeping in mind the business situation at hand, as well as the customer needs. It is a tough call. Thankfully, there is one biggest influencer which guides the decision-making process – Data.
Data for Making Product Decisions
Leading product managers observe that when customers come up with some concerns, they are not always able to articulate their needs. At times, a customer may not even know what exactly their problem areas are. For a product manager to help such customers identify their real pain points and to further formulate a solution, quality data plays a huge role.
The biggest challenge is to sift through large volumes of data to help customers eventually make the right decisions. A product manager needs to work along with the customer to make sense of all the analytics and insights so that everyone together can drive actionable items from that data.
For example, a leading e-learning technology platform noticed a spike in online learning in recent months. By using data to power AI models, the company has been able to deliver targeted recommendations to their end users. They have also managed to curate learning paths for their users. Getting personalized learning paths has resulted in cost savings for the L&D teams of those customers as well.
Another example we encountered was a recruitment focused enterprise that struggled to make sense of how to restructure their product roadmap in a seemingly difficult economic situation where hiring freeze was becoming commonplace. In such a situation, data helped the product/hiring manager with areas to focus on to make remote working sustainable. Also, to track which key employee skills were clicked the most, what are the crucial hiring statistics, and how they could create enhanced requirements for available jobs – basically help customers build competencies inside their organizations.
All in all, by turning data into usable data, product managers can show that a product is reliable and predictable.
Marketplace Integrations and Data
Marketplace integrations play a big role in bringing in data about customers and their activities too.
These integrations bring along several benefits –
a) ability to build connectors that are specific to the integrations for enhanced user experience
b) support different segments for the customer. For example, enabling hiring managers to find recruits for various needs such as remote working, gig workers, reskilling, etc.
c) you can possibly provide integrations with more and more partners, giving your product a competitive edge, which in turn, helps your customer stand out
d) enhance product features for retention and engagement – something which is always in demand.
If marketplace integrations were not part of your product's roadmap six months ago, they definitely should be now. The decision to integrate with what exists as opposed to developing entirely new offerings is becoming crucial, and help customers build their HR workflows. In fact, there is a huge demand for integrations especially with collaboration tools like Teams and Slack.
Product managers must have a pulse on the business strategy which is aligned with the market conditions. And data is the key metric to guide them. Be it strategizing on priority items, product offerings, or creating new opportunities, data plays a major role.