How Organizations Can Enhance Employee Experience in the New Normal
Author: Marketing Desk
Posted On Mar 17, 2021 | 4 Mins Read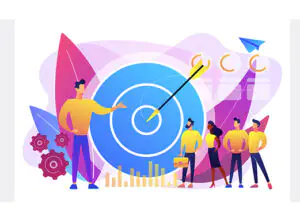 As the pandemic continues to radically change the workplace, organizations are realizing the importance of employee experience and how it is directly related to organizational growth and success. Implementing and maintaining a superior employee experience that inspires collaboration, creativity, productivity, and engagement will play a crucial role in driving an organization's growth in the post-pandemic world.
The digital workplace is fast becoming the preeminent workplace in the new normal. According to a recent survey, 73% of all departments will have remote workers. Multiple reports show that companies with flexible work hours and remote work nature have better employee experience and an employee retention rate. Companies that allow remote work have 25% lower employee turnover than those that don't. Enhancing employee experience is crucial for all organizations as digital workplaces continue to become mainstream.
Employee Experience vs. Employee Engagement: A Fundamental Shift in Viewpoint
Employee experience is the sum total of perceptions of an employee about their entire journey in an organization, from job candidacy to their exit from the company. The workplace, culture, and technology are all crucial components of employee experience. Employee experience is a holistic concept that includes what the employee thinks, feels, and sees from their viewpoint. In contrast, employee engagement is transactional in nature and restricted to an employee's touchpoints, productivity, and utility from the company's viewpoint.
Leveraging Technologies to Enhance Employee Experience
According to another survey, 93% of the respondents who say employee experience is a top priority in their organizations, say their teams have the right tools and technologies to work efficiently. This shows how technologies play a crucial role in enhancing employee experience.
But as we go from engagement to experience, enhancing employee experience is not a task just for the HR department. The IT department, business units, and the technological mindset of the leadership are just as crucial. What is needed here is Work Tech. Work Tech is a combination of technologies that enable organizations to create a future-ready workplace that consists of distributed teams, digital workplaces, and a gig workforce. Work Tech connects three important pillars of an organization – HR Tech, Collaboration, and Productivity. It facilitates employee experience and will ultimately help cultivate a healthy digital workplace culture. Here's how the three pillars must be built out.
To begin with, the digital workplace requires an upgrade in HRTech tools and technologies. For instance, cloud based HCM solutions outperform on-premise tools in the digital workplace. VR-based onboarding and learning, and automated assessments are a few of the latest examples that facilitate employee experience in the digital workplace. As an example, check how Harbinger Systems helped a company with nudge-based reinforcement learning that led to a 25% increase in the overall productivity of the team.
HR analytics and Big Data are among the top preferred technologies that many organizations are leveraging to get better insights for their employee payroll and compensation structures. Such technologies that bring objectivity to sensitive processes will help build trust and enhance employee experience.
Bias-free hiring is another critical area of concern in today's workplace, and companies are turning to technologies like Artificial Intelligence (AI) and Machine Learning (ML) to exercise a bias-free interview process. Chatbots are also one of the most popular employee touchpoints that organizations prefer in the digital workplace. Such modern, digital tools offer a much better user experience than the traditional ones and play a major role in bettering the employee experience.
Suggested read: How a nudge-based Chatbot helped an enterprise enhance employee engagement with effective use of collaboration tools including a nudge-based Chatbot.
Beyond HRTech, Work Tech's other two pillars, collaboration tools, and productivity software also matter enormously. Tools such as Slack, Basecamp, and Microsoft Teams are helping organizations not only maintain but even enhance communication amongst their employees and partners. Such collaboration tools were so far only supplementary to the workforce – a vital appendage. But that has changed irrevocably. Future digital workplaces will revolve around these tools as they replace the physical lobbies, water coolers, and corridors of an organization. They will be the pillars of innovation, efficiency, and productivity in the future.
To learn more about how you can build your new-age Work Tech architecture, check out our Work Tech solutions.
Resources:
https://www.smallbizgenius.net/by-the-numbers/remote-work-statistics/#gref https://www.salesforce.com/content/dam/web/en_us/www/assets/pdf/platform/hbras-ex.pdf