Author: Ajay Nimbalkar
Posted On Mar 09, 2018 | 2 min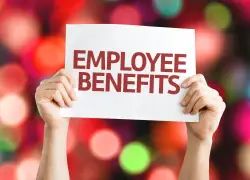 Benefits administration is quite the key concern in organizations, be it for employers or employees. The intricacies of various plans, along with the complexity of options, can be overbearing for any employee, especially ones that are fresh out of college. For such employees, knowing and understanding of benefits is key, even before thinking about managing these benefits.
If AI tools or conversational interfaces such as chatbots can help in reducing the complexity and time for organizations, it makes life easier for everyone and ensures better management. Utilities of chatbots for HR operations simply cannot be denied, as they are:
•    A personal medium of communication
•    Prompt, and help in getting desired outcomes
•    Simple, and easy to use
•    Easy to integrate in social channels such as Skype, Slack, etc
•    Instrumental in saving a lot of time through rapid conversations, and many more.
Organizations, realizing these benefits are moving towards implementation of chatbots. Harbinger Systems, recently developed a chatbot interface, aimed at advising employees about their benefits, details of various aspects and help them in making decisions. The below video demonstrates how the user interacts with the bot, getting information about benefits plans, best suitability and commercials, ensuring satisfactory results within the shortest time frame.