Hiring Dynamics: During and Post COVID-19
Author: Archana Mane
Posted On Jul 10, 2020 | 5 min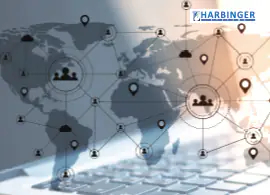 The current Coronavirus outbreak is taking a toll on global economy. As it is affecting several business functions across multiple industries, HR is no different. With the virus impacting businesses in multiple ways, we are experiencing the greatest HR industry transformation ever. Be it the workplace changes, workforce changes, or change in hiring patterns, it seems as if businesses are required to be prepared for all kinds of shifts. Did you read about Twitter creating virtual camps to help working parents keep their kids occupied? Talk about HR folks assisting on employees' home front as well!
Hiring in the "new" world
COVID-19 has interrupted hiring plans of most employers. The traditional trends are either witnessing upsizing and downsizing. While some sectors are left with no choice but to pause their hiring cycles or let go their employees, others are experiencing a sudden rise in talent demand.
Jokes aside, let us see some of the major impacts and implications on the hiring processes and the situations that recruiters are facing:
Massive Layoffs v/s Bulk Hiring
Going by the SHRM report, The United States' unemployment rate rose to 4.4% in March 2020 from 3.5% in February 2020. Some businesses are closed because they ran out of finances and resources. Some failed to garner the same demand in the pandemic situation. Industries being decimated are hospitality, real estate, travel, and tourism where there are major layoffs. Some small and medium companies could survive with limited resources but then they had to freeze their hiring cycles.
On the contrary, industries like healthcare, retail, ecommerce, online learning, and meeting tools are witnessing urgent need of candidates. But then to cope up with this increasing demand, companies need to act quickly and efficiently to speed up the recruitment process. In fact, according to recent statistics by LinkedIn, during the current situation, healthcare job postings are seeing a spike of 35%.
Remote Hiring
With no clarity on when the pandemic will end and we will be back to our previous work routines, we can expect the hiring process to be all virtual. 'Virtual is the new normal' and businesses are to switching to remote recruitment to continue hiring successfully. Of course, technology is helping these businesses to keep up with this evolving remote hiring process. As per the experts, use of virtual platforms, video interviews, online assessments, and online campus drives will see further increase. The communication and collaboration skills will be of utmost importance for any hiring manager.
Post Pandemic Hiring: Critical Steps for Tomorrow's Hiring Challenges
As someone who is a part of the existing HR Tech industry, have you thought about what the world will look like post COVID-19? While you may start full-fledged hiring again, your older recruitment strategies might not work, and you will need to have a new strategy in place.
So, take a step back, assess your current strategy, keep connected with your target audience, and find ways to integrate technology. As Jill Smart, president of the National Academy of Human Resources says, "There are a lot of changes that happened really fast for HR executives. And the way that HR leaders have been so responsive and agile and not necessarily looking at things from a process or program has been impressive."
One of the crucial things would be having a tailored technology plan to streamline and speed up the recruitment process. Nonetheless, for companies to keep the hiring pipeline moving, they need to boost their employer brand and ensure the best candidate experience. As talent acquisition involves multiple platforms and complex workflows, keeping data across these platforms in sync is a must so that you hire the right talent in time.
In our next webinar as part of the HR Tech Integration Masterclass, our HRTech experts will throw light on various integration scenarios between talent acquisition solutions. This will be particularly useful for automating candidate workflows to speed up the bulk hiring process. You are welcome to register here and know more – https://j.mp/2ZTO2gq
Rest assured, we are here to help you prepare for your hiring needs, today and post COVID.
We did a webinar on the topic 'How To Automate Candidate Workflows Using Integrations.' You can watch the full recording here: https://j.mp/3jf76Oo