Generative AI in Recruitment: Benefits, Best Practices, Strategies
Author: Rahul Niraj
Posted On Jun 23, 2023 | 6 Mins Read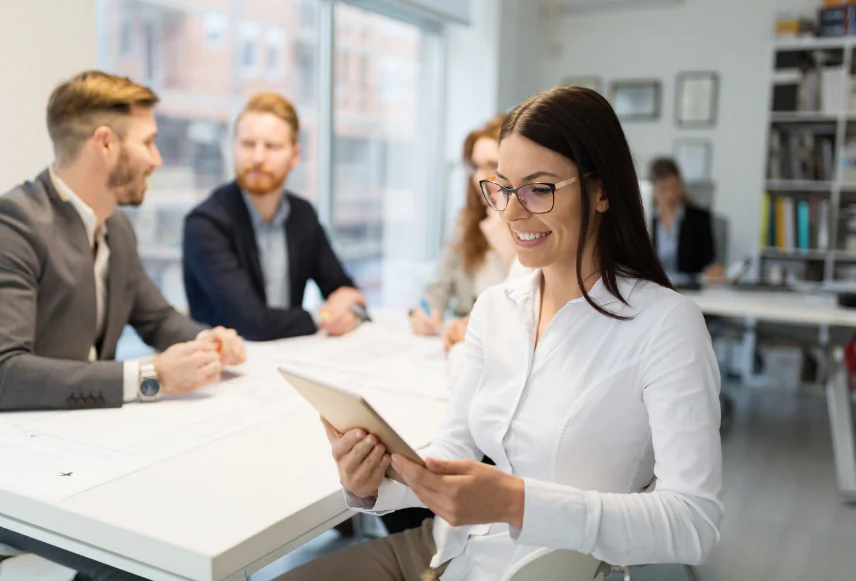 Have you ever wondered how Generative AI in recruitment can revolutionize the way organizations hire talent and future-proof their hiring process? If not, the best time to explore the limitless possibilities of this technological advancement is now.
By integrating Generative AI in recruitment, employers can build a resilient hiring strategy and transform every stage of the recruitment process. It can not only automate mundane tasks but also improve the effectiveness of your hiring initiatives.
Let's explore the potential of Generative AI and how it can shape the future of recruitment. We will delve into the significance, best practices for implementation, and how to rightly integrate this technology into your existing recruitment process.
Why Implementing Generative AI in Recruitment is the Need of the Hour
Generative AI-powered recruitment leverages advanced algorithms and machine learning to offer a range of benefits to employers and candidates. It can help you overcome complex hiring challenges without compromising on quality.
According to LinkedIn's The Future of Recruiting 2023 Report, 59% of hiring pros say integrating Generative AI into the recruitment process makes it faster and easier to engage candidates.
There are many other reasons to implement Generative AI in your recruitment strategy. Let's take a look at them one by one to give you a better idea.
1. Efficient Candidate Screening
Generative AI can streamline the initial screening process by automatically analyzing and evaluating large volumes of resumes, cover letters, and application forms. It can create an automated candidate screening system by identifying professionals with the skills, qualifications, and experience to meet the job requirements.
Learn how Harbinger built an AI-automated resume parser to help a US-based job application system shortlist the right candidates.
2. Bias Mitigation
Human biases influence hiring, leading to unfair practices and reduced diversity. Generative AI models can be trained to focus solely on job-related criteria and eliminate bias. For example, you can train LLMs like T5 to identify and rectify biased language patterns within text data to generate more inclusive and fair outputs.
3. Candidate Experience Enhancement
Generative AI can enhance the candidate's experience by providing personalized and timely feedback throughout the application process. You can deploy AI-powered chatbots that automatically send status updates, schedule interviews, and answer frequently asked questions. This can ensure that candidates feel engaged and informed.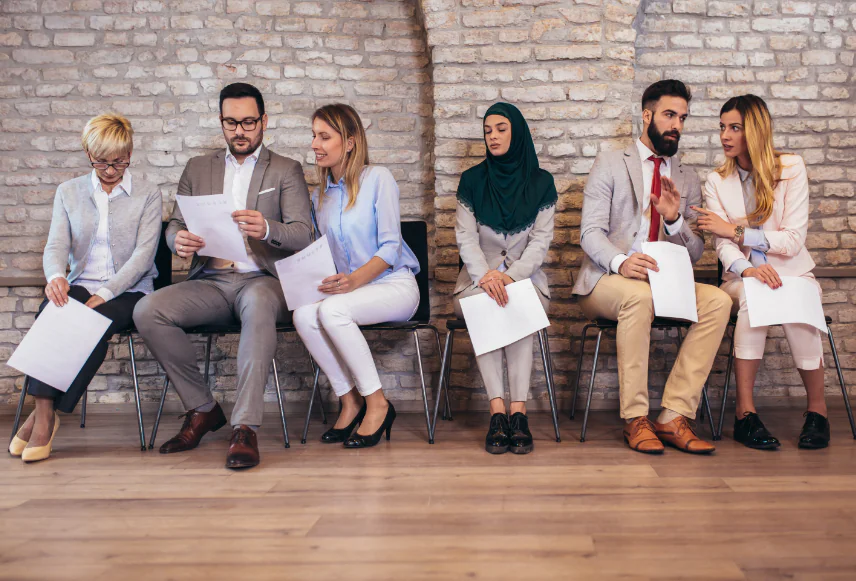 4. Talent Pool Expansion
Traditional recruitment methods often limit the talent pool to applicants actively seeking employment. Implementing Generative AI in recruitment can help you proactively search and identify qualified candidates from various sources, including social media platforms and online job boards. This widens the talent pool and increases the chances of finding exceptional candidates.
5. Accurate Success Prediction
By analyzing historical data, generative AI algorithms can identify patterns and traits common among professionals. This allows recruiters to make more informed decisions based on predictive analytics and recruit the right talent. It increases the likelihood of hiring individuals likely to excel in the role.
6. Continuous Process Improvement
Generative AI algorithms can continuously learn and adapt based on feedback and new data. You get the needed flexibility to enable machine learning recruitment for identifying talent acquisition trends, successful strategies, and areas for improvement. It helps you refine and optimize your recruitment processes over time.
To explore other benefits of implementing Generative AI in recruitment, watch our recently conducted Power Hour on "Role of Generative AI in the Future of Recruitment," hosted by Abhishek Sinha, Director, Business Development, Harbinger Group.
In this roundtable discussion, the expert panelists Kevyn Rustici, Area Vice President, Strategic Human Capital Consulting, Gallagher and Emma Petersen, Director, Talent Acquisition, Berkadia, have shared some interesting insights on how Generative AI can automate complex HR processes, optimize workflows, improve decision-making, and more.
5 Best Practices to Implement Generative AI in Recruitment
Now that you know how Generative AI positively impacts your recruitment outcomes, it's time to explore some best practices for its successful implementation. Here are a few considerations to be taken into account.
1. Analyze Diverse Data Set
Another best practice for implementing Generative AI in recruitment is ensuring high-quality and diverse data sets. You need to analyze a data set representing a wide range of candidates from different backgrounds, demographics, and experiences.
Generative AI models can be trained on this data to learn patterns, correlations, and relevant features. This can help extract insights and identify trends related to candidate qualifications, skills, and suitability for specific roles.
Learn how Harbinger used OpenAI GPT and NLP to automate recruitment for a global software development and engineering services provider.
2. Prioritize Human Touch
While generative AI can automate various recruitment tasks, it is essential to maintain human oversight and intervention. You must regularly review AI-generated results, collect feedback, and make necessary adjustments to ensure accuracy and fairness.
Harnessing the power of Generative AI in recruitment doesn't mean replacing humans but prioritizing their collaboration. By leveraging the capabilities of Generative AI for data analysis and automation, you can focus on evaluating candidate skills and building successful teams.
3. Ensure Compliance with Regulatory Requirements
When utilizing Generative AI capabilities for various recruitment functions, adhering to relevant legal and regulatory requirements is essential. This process must comply with data protection and privacy laws to ensure that candidate information is handled securely and with consent.
You must perform regular audits and assessments to help verify compliance with relevant standards. You can document minute details to minimize unintended biases and avoid legal obligations.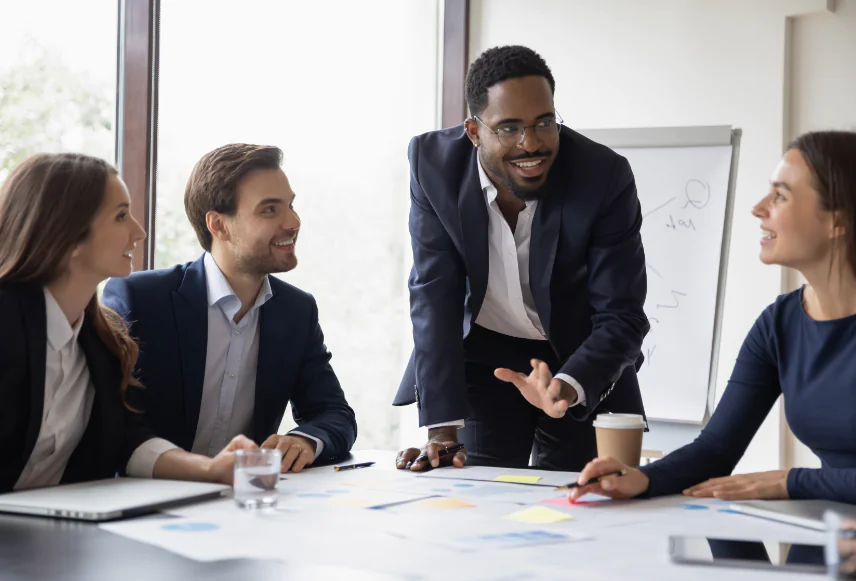 4. Train HR Professionals
Implementing Generative AI in recruitment may require changes in existing workflows and processes. Therefore, recruiters and stakeholders should stay updated with the latest advancements in Generative AI and how to make the most of them.
You must provide HR professionals with the necessary training and support to stimulate the proper usage of Generative AI models. You can create KPIs for their KRAs to measure progress and advance training programs accordingly.
5. Choose the Right Solution Provider
Choosing the right solution provider is critical when implementing Generative AI in recruitment. Look for providers with hands-on experience and a deep understanding of Generative AI techniques. You need to partner with a trusted company that has worked on projects like integrating ChatGPT for HR, recruitment automation, and training AI models.
You need to choose a solution provider that offers ongoing support, training, and updates to ensure the long-term success of your generative AI system. Conduct thorough research, seek recommendations, and engage in meaningful discussions to make an informed decision.
How to Strategize the Integration of Generative AI in Recruitment
Following the aforementioned best practices will help you take full advantage of Generative AI to develop an automated recruiting system. However, having a well-defined strategy in place will help you accelerate your recruitment process like never before.
1. Define Key Objectives
Clearly outline your recruitment goals and use cases beforehand. For instance, if you want to utilize the capabilities of Generative AI for automated talent sourcing, you need to determine the areas you want to automate and the outcomes you aim to achieve.
2. Assess Data Availability
Evaluate the availability and quality of your recruitment data. Determine if you have sufficient and diverse data to effectively train the generative AI models.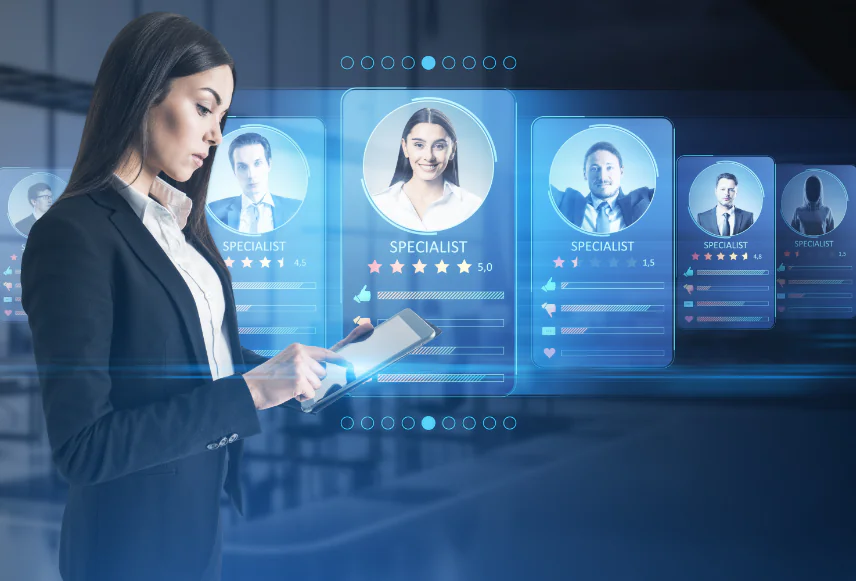 3. Data Preprocessing and Training
Preprocess the recruitment data to ensure accuracy and compliance with data protection regulations. Train the Generative AI models using preprocessed data, considering supervised or unsupervised learning techniques.
4. Evaluate and Test
Evaluate the performance of the generative AI models using appropriate metrics. Conduct rigorous testing to ensure accuracy, fairness, and the absence of biases.
5. Develop Implementation Plan
Create a detailed plan for implementing Generative AI in recruitment, including timelines, resource allocation, and necessary infrastructure. Define roles and responsibilities for stakeholders involved in the implementation process.
6. Monitor and Refine
Continuously monitor the performance of your Generative AI system after deployment. Gather feedback from recruiters, candidates, and other stakeholders to identify improvement areas and refine the system.
Harness the power of LLM and Generative AI for HR now.
Parting Thoughts
Integrating Generative AI in recruitment holds immense potential to future-proof your hiring process. By leveraging its capabilities for automated talent sourcing, unbiased decision-making, and data-driven insights, you can stay ahead in this rapidly evolving employment landscape.
If you want to build a robust strategy for integrating Generative AI in recruitment or need dedicated assistance in automating your hiring process, write to us at contact@harbingergroup.com. Our HRTech experts would be more than happy to help you meet your business goals.