Future of Learning for the Aging Manufacturing Workforce
Author: Avishek Chakraborty
Posted On Aug 12, 2022 | 5 Mins Read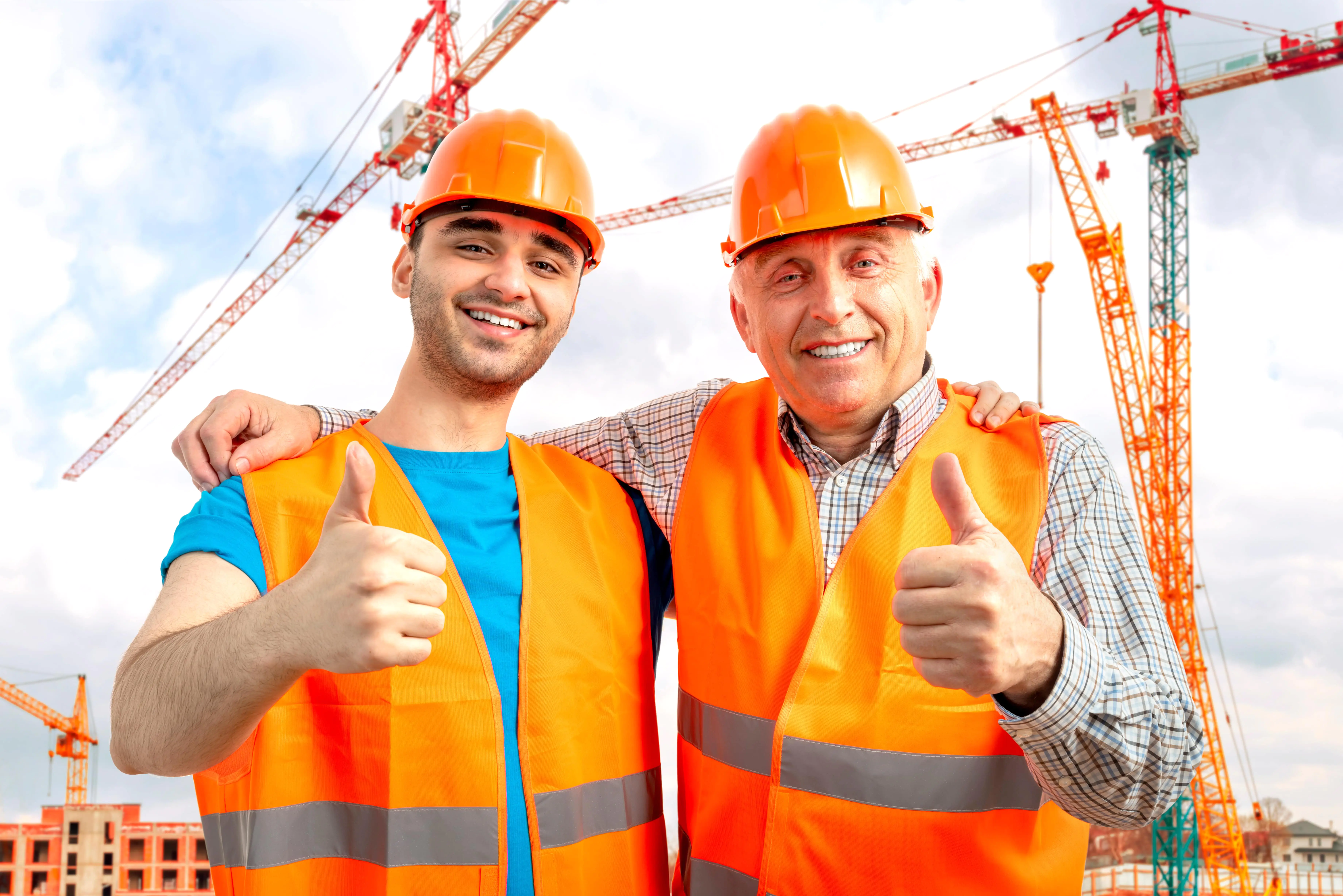 "For the best return on your money, pour your purse into your head."
― Benjamin Franklin
In this fast-paced world with digital transformation and changing needs and demands, it has become imperative to acquire new skills and increase knowledge. This applies to almost all industries, including manufacturing, and more so because it has a high percentage of senior workers.
It is essential for manufacturing companies to bring their senior staff up to speed, ensure they keep pace with the latest developments, and provide them the learning and training they need. And one of the best ways to achieve these goals is to invest in the future of learning. This will help manufacturing companies build business resilience, reduce the skill gap, and secure their future success.
As per a manufacturing industry report titled 'Preparing for an Aging Workforce' by the Society for Human Resource Management (SHRM), manufacturing is among the top industries with 27%+ senior workers aged 55 or older.
Do HR professionals in the manufacturing industry see the aging workforce as a potential problem for their industry? Well, 11% considered it a crisis and 34% a problem in the next 10 years, with reskilling and upskilling being the core focus.
45% of HR professionals in manufacturing indicated their organizations had analyzed the impact of workers aged 55 and older leaving in the next few years, compared with only 32% of HR professionals in other industries.
These numbers can be bothering. The challenge often relates to converting the "tacit" knowledge enclosed within the grey cells of senior manufacturing workers to "explicit" knowledge – something which is readily available anytime, anywhere and can be leveraged by other employees during:
Employee onboarding
Product/service training
Inventory and warehouse management
Troubleshooting process
Extended workforce and partner training
Furthermore, studies conducted by New York Times best-selling author, speaker, and business strategist – Frederick Reichheld, and few others indicate the following:
Companies that invest in employee training have 24% higher profits and experience a 20% increase in sales
Well-trained employees are able to provide better service, which can increase customer retention by 5%
Nearly 70% of manufacturers said they are creating or expanding training programs for their workforce
Manufacturers are facing skill gaps that could result in 2.1 million unfilled jobs by 2030
Businesses with a strong onboarding process improve new hire retention by 82% and productivity by over 70%
77% of L&D professionals believe that personalized learning is critical to employee engagement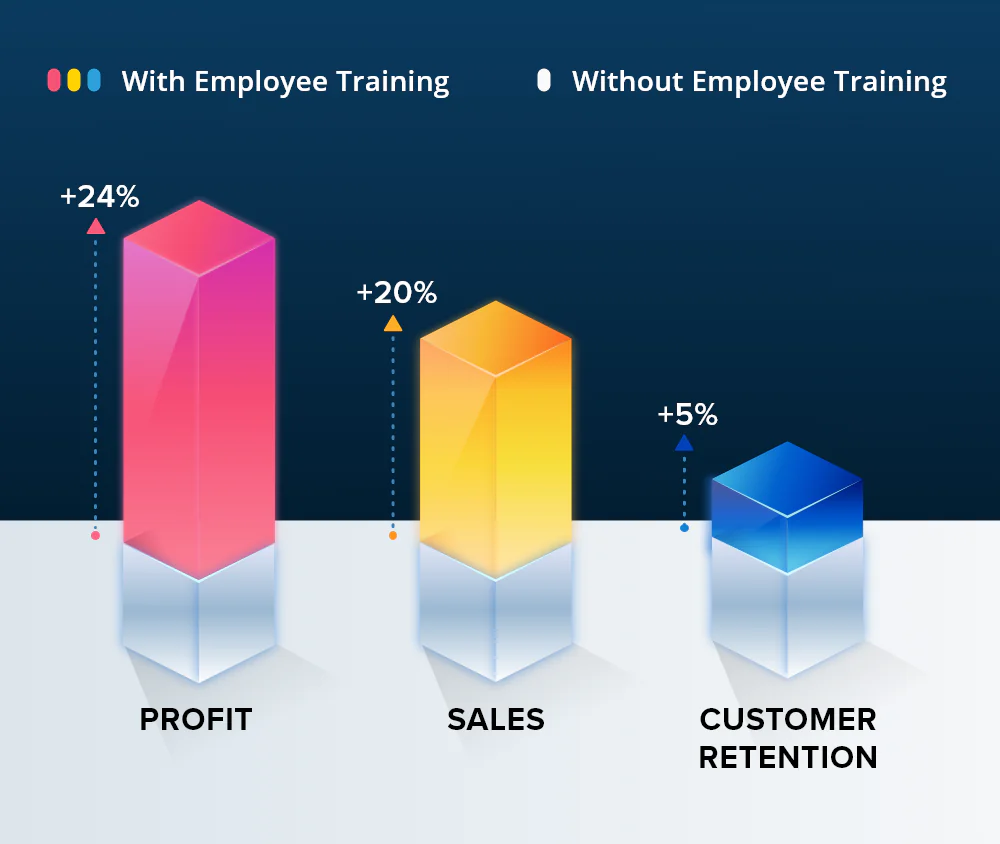 Based on my own experience in the manufacturing industry, I can only second these observations.
Hence, in the manufacturing industry, retaining a skilled workforce and continuously upskilling them has become of paramount importance like never before.
Asking the Right Questions
The new L&D landscape for manufacturing indeed needs to plan for the future of work and bring learning more into the flow of work.
While L&D designs and invests in new technology and systems, L&D stakeholders must answer several critical questions to ensure effective design:
Does the current learning technology meet the needs of learners and businesses for various use cases such as inventory planning, automated warehousing, sales and distribution, product and service benefit elicitation, and smart customer service?
What tools and technologies should we be investing in for the future?
How well does our learning technology integrate with other enterprise systems such as performance management, human resources management system, CRM, and communication platforms?
Should we be looking at replacing any current technology for making enterprise-wide learning more effective?
Are we making the learning experience more intelligent and adaptive? Are we sufficiently leveraging machine learning and AI in our learning technologies?
Designing the Future of Learning
The good news is L&D spending has been growing steadily to keep manufacturing employees updated with the latest developments in the industry. Based on some of my conversations with L&D leaders, here is what they are investing in:
Describing the utility of AI, robotic process automation, and IoT to add real business value
Leveraging AR/VR and video-based simulations for immersive product training experiences
Using nudge-learning and gamified learning to meet learner expectations and make learning effective
Converting existing webinar and instructor-led training (ILT) content into self-paced eLearning courses
Converting ILT to virtual ILT
Modernizing systems such as LMS and platforms to the latest cloud-based LMS or learning experience platform (LXP)
Investing in training the extended sales force, or partner training to grow the business globally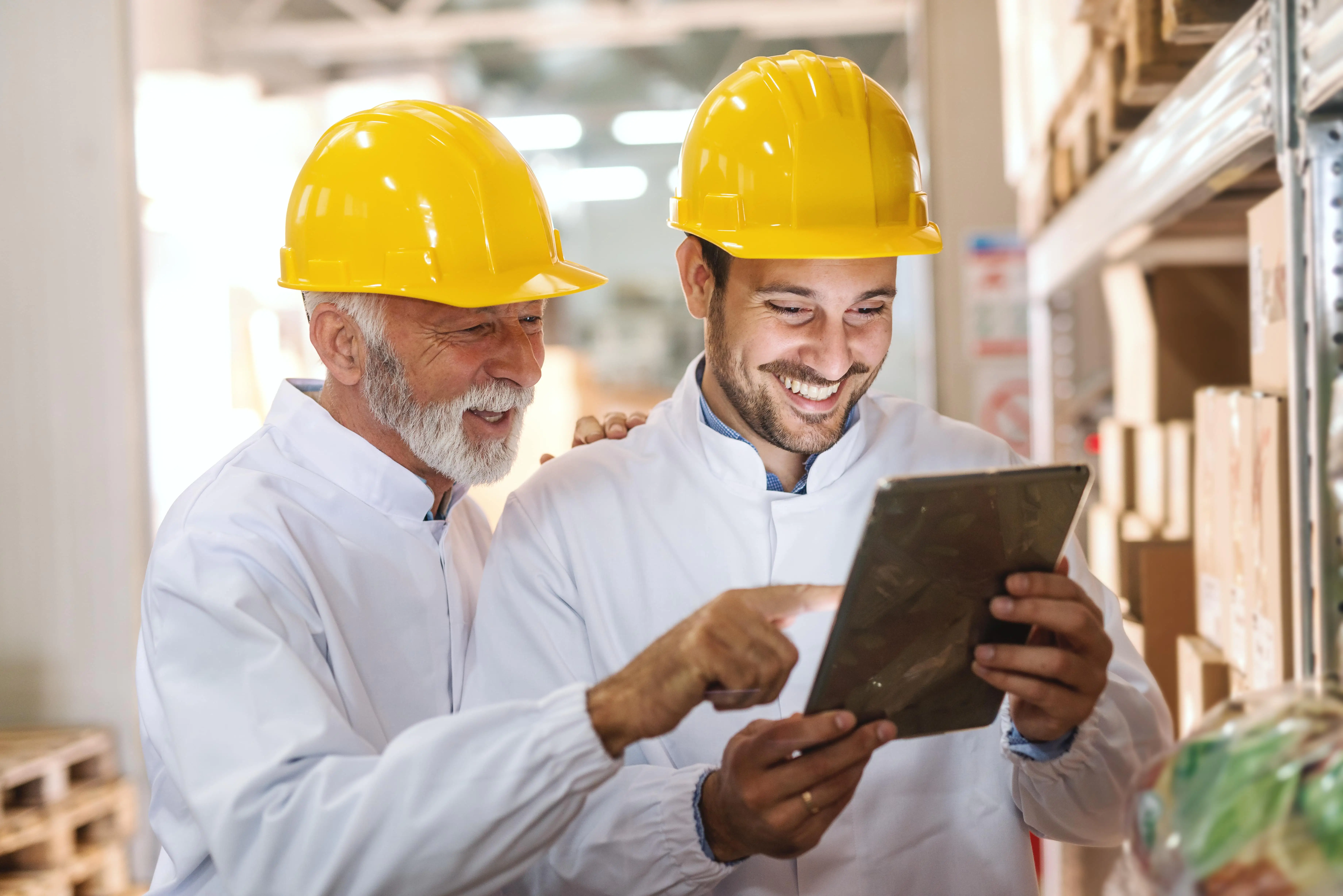 Harbinger: Your Thought Partner
If you need a thought partner to evaluate and answer the above-mentioned questions L&D leaders may have, Harbinger's learning design and technology consultants are your best bet. Our experts come with over three decades of HR and eLearning product engineering and content services experience and have served 250+ global clients.
Success Story
Here's an interesting case study I would like to share.
Company Profile
Founded in 1890, our manufacturing client is one of the world's leading suppliers of machinery and services to packaging and label manufacturers in the folding carton, corrugated board, and flexible material industries. They have presence in 50+ countries with 5,000+ employees.
Business Problem
Our client needed a solution to cater to specific L&D needs of a large global workforce in real-time.
Business Value Delivered
Harbinger helped our client in implementing a best-of-breed eLearning solution. We performed a complete health check of existing system configuration and deployed a modern LMS which could be used across our client's global offices. We also provided eLearning courses and support for local administrators per prescribed schedule, resulting in an uptick of customer service timelines and CSAT measures.
A Final Word
It's time for HR and L&D departments of manufacturing companies to start thinking about designing the new learning to handle the aging workforce problem. While you design and bring this change in your organization, you need a partner who has done this successfully already and can guide you in suggesting the right solutions.
If you would like to know more about forward-looking and future-ready eLearning practices and tools, or how to develop effective learning solutions, feel free to reach out to us at contact@harbingergroup.com.