Author: Jomy John
Posted On Jun 07, 2020 | 5 min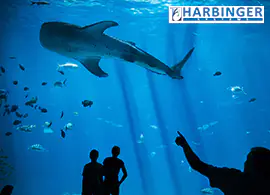 Are you a Shark Tank fan, too? If you are an entrepreneur, someone running a business, or even dreaming of having a business someday, you most definitely would have. In latest TV ratings in 2020, Yahoo Finance reported that the show brought a whopping 6 million total viewers, to mark its largest audience in three years and its best rating in 14 months.
The show hosts many entrepreneurs, who try to pitch their idea or business to a group of investors – or as they call it – the sharks. And the sharks, well-known billionaires choose businesses in which they really want to invest in. Of course, it's not that simple.
These entrepreneurs pitching to the sharks, are asked real tough questions about their businesses. And that is what creates the best part of the show.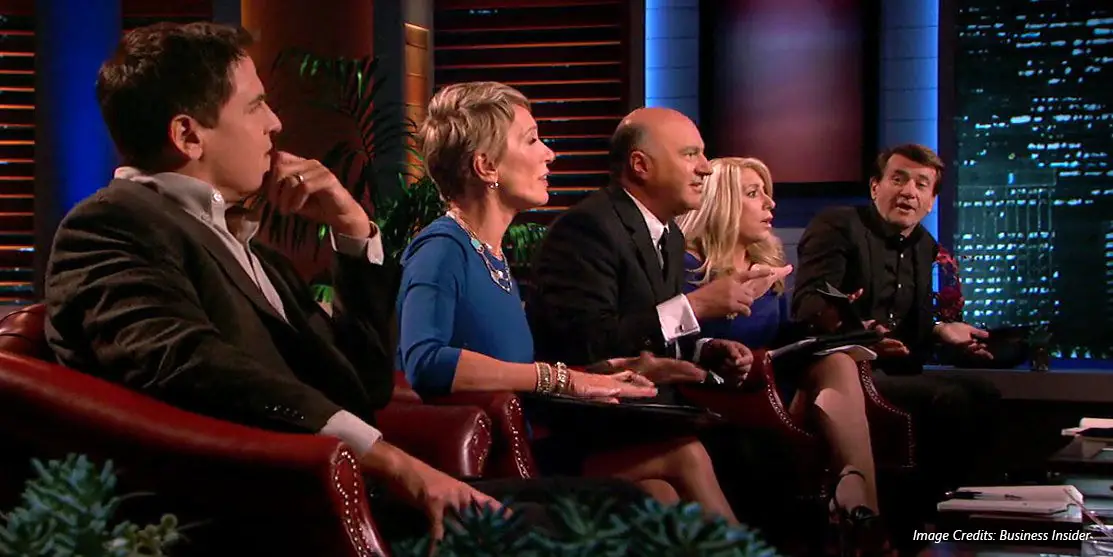 WHY DO WE CARE ABOUT A TV SHOW?
While there are tons of resources out there for entrepreneurs, how do you learn best about entrepreneurship?
By being one yourself of course, you say. There's one more way though – by watching and learning  from seasoned entrepreneurs.
Harbinger has witnessed multiple businesses start, fall, take off and even pivot, as we worked with them on their product development journeys. And the learning experiences has been extraordinary.
These businesses were at different stages of their journey, and therefore their needs differed.
THE SMALL BUSINESS IDEA – AN IDEA THAT TAKES OFF
The story of Tiffany Krumins, a nanny who created a cute little toy elephant called AVA with a really long trunk to administer nasty tasting medicines to small children, was quite interesting. She had created some rough prototype, never made any money out of the idea, but knew that there was an unaddressed market that this idea would cater too.
She got funded by Barbara Corcoran, when all the other sharks rejected it, and the rest as they say is history.
THE STARTUP THAT HAS SPENT SOME MONEY, BUT NEEDS TO PIVOT. JUST HAVING A GOOD IDEA, IS NOT GOOD ENOUGH.
An episode on Shark Tank brings in this element – The Zuum Shoe, from Zuum Technologies did have a unique product that had great functionality, a lightweight shoe that helps in transportation. Almost like the hover boards that were around. Surprisingly, sharks wanted to understand from the owners what made their product stand out from other companies. How difficult would it be for anyone to could make a copy of the same product, questioned a shark.
The most insightful comment came from one of the sharks, Mark Cuban, who told the owners – if only they would have thought about how to uniquely position, especially sell their product, they would have had a chance at seizing the deal.
It was clear, that just having an idea or a business was not sufficient. Finding a marketable segment, having a thought out sales strategy in that segment, and having interested buyers, are also crucial to succeed.
THE SUCCESSFUL BUSINESS, THAT NOW NEEDS A NEWER STORY (PIVOTING IN A CHANGING BUSINESS ENVIRONMENT)
This is the company that has already figured out its business model, and knows what parts of the business brings the money in. It possibly has made good amount of money and also a good amount of years in the business too. But, competition is tight, and the company needs to not only maintain its sales rhythm, but also accelerate sales and keep positive revenues.
Check out 'Red Dress Boutique', which is an online store that was already clocking $7.5 million in sales for dresses under $50. Mark Cuban, the shark did the deal eventually, identified the major roadblocks that could be hindering this already successful business to do better. He identified that users on the website didn't have the best experience on the site, leading to loss in sales. And it worked. Re-platforming the website with double digit sales YoY.
And while we loved so many of these, tell us about your favorite episodes on the show, and why it made sense to you.
We did a webinar on the topic 'Recalibrating Product Strategy – Addressing Demand Shifts in Existing Markets.' You can watch the full recording here: https://j.mp/32Z9seS