Author: Utkarsh Mahajan
Posted On Apr 25, 2019 | 5 Mins Read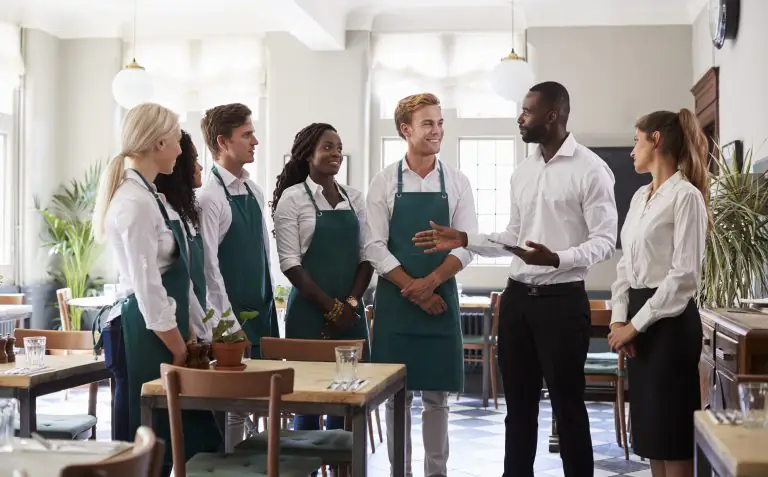 In some of my previous blogs, I touched upon the growing need for training in the catering industry. We also looked at certain skillsets and processes that catering managers need to be groomed and trained on. With millennials and Gen Z forming a huge chunk of the catering industry's employee-base and the high turnover rate that is generally prevalent here, training has never been more relevant. This makes a good case to look at some of the most efficient ways to train your catering staff and enable them to provide outstanding guest experience.
Micro-Learning
Micro-learning is now a pervasive trend, in almost all walks of our digital life. It goes without saying that it is an effective method to train your catering staff as well. Micro-learning is on-demand, delivered at the point-of-need, and highly relevant because the employee is concentering on one skill/learning objective at a time rather than worrying about the entire curriculum.  For example – Instead of a long course on how to serve food to the customer, your staff will enjoy consuming small micro-learning nuggets on how to set up the table or how to serve wine when they need to learn about them.
Scenario-Based Learning
Use of scenarios based on real-life situations is a very useful training mechanism. Scenarios can help learners to understand the best way to handle a situation. Training can be made more interactive by the use of branching scenarios where there could be different results to a situation based on the learner's response.  Scenario-based training is the ideal mechanism to train staff on soft skills. For example, a scenario on how to handle an irate customer or how to greet a customer can enable employees to be prepared with the relevant skills when the real-life instance occurs.
Game-Based Learning
Use of game elements in learning enhances the learning experience, makes it fun, and also gives the learner a sense of challenge and achievement.  Leaderboards, time-based quizzes, time-driven missions are some of the common mechanisms used in game-based learning.  For example, a time-bound, game-based module that requires the learners to finish setting up 10 tables flawlessly, and get on the leaderboard, can be a great way to train your employees on relevant skills.
Learning Reinforcement
Catering staff deals with customers on a regular basis and it is important to find ways to reinforce the training. Tools like learning enforcement apps, flash-cards, interim knowledge checks, and standup meetings are an effective method to reinforce training.
These different training modalities are an effective way to train your staff members and keep them motivated.  I would be keen to know of any other approaches that you use to ensure your staff is trained well. Share your comments below or drop a note to contact@harbingergroup.com.