Author: Isha Sood
Posted On Jun 02, 2018 | 5 Mins Read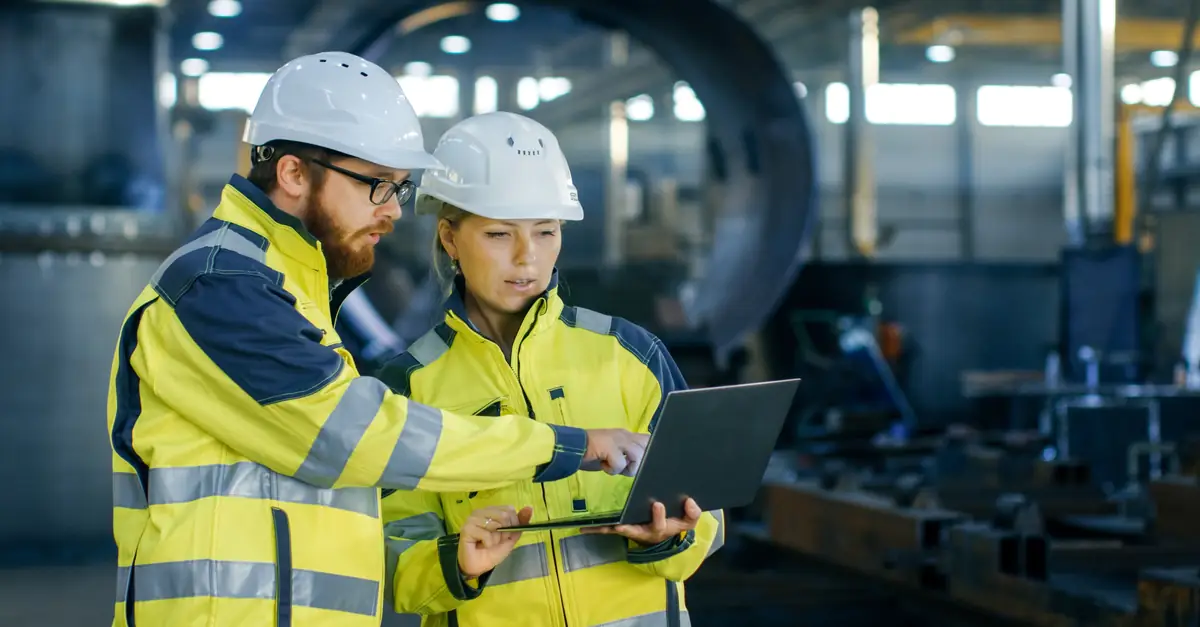 Dr. Heinrich, an American industrial safety pioneer from the 1930s, claimed that more than 90% of workplace injuries were caused by unsafe acts. In the current context, industry experts across the board are equivocal that workplace safety is imperative for a healthy and productive environment.
According to a concept known as behavior based safety, a major percentage of unsafe acts can be reduced by focusing on at-risk behaviors that can lead to injury. Going one step ahead, this behavior could be further segregated into active, neutral and passive categories. The focus of any organization should be inculcating an active safety behavior in employees. Employees need to know that the cost of not displaying an active safety behavior is as high as endangering their own and their co-workers' lives.
Now, let's look at how to go about inculcating this active safety behavior. Here are five simple, yet impactful strategies that could help:
•    Safety communication, everywhere, at all times
Visual safety communication is the most effective way to emphasize on the importance of safety to employees. Visual or digital signage displaying workplace safety content should be strategically deployed throughout your premises, specifically in corridors, cafeterias, common areas, lifts, bulletin boards, and meeting rooms. This ensures that safety constantly remains on top-of-mind for your employees at all times.
•    Recognition for doing the right thing
Recognition motivates employees to do more and better, for protecting them and their workplace's safety. Leaders at every level in an organziation should promptly recognize employee contributions to incident prevention, and other process improvements that enhance workplace safety.  One of many ways could be, displaying videos and photos of individuals who have excelled at safety practices.
•    Hire Safety Experts
You can onboard experienced workplace safety experts on your team. They can talk to employees on a varied range of topics, process improvements and identify training opportunities based on employee behavior pattern. Introduce these people to your employees and make them accessible. Being aware of this direct access can up the employees' confidence and improve their safety behavior.
•    Impactful Safety Training
Impactful, and not more training, is what it takes to turn neutral or passive safety behavior into an active one. PowerPoints or page turner self-paced learning may be your go-to-medium to train employees on safety practices, but we should ensure that safety is just not about ticking a check box. Whether the training is in a classroom format, self-paced or blended, it should be about inculcating and reinforcing an active safety behavior. Not to forget, the millennials in today's workforce appreciate training that is interactive and stimulating. This generation is smart, but they have shorter attention spans compared to others. Small bites of information work the best to train them.
Innovative instructional design is another important consideration to develop safety training that makes an impact. Make sure your training integrates videos, infographics, and scenarios that demonstrate safe work practices. Design common scenarios and help employee understand passive and active behaviors, allow the learners to experience scenarios tied with passive to active behavior indicators. Based on the learner's response to specific scenarios, the indicators can display the learner's current behavioral level. Immediate feedback can be provided for each scenario and partial or incorrect responses shall prompt the learner to review the safety rule and reattempt the scenario.
•    Leadership Support
Jackie Stewart said, 'It takes leadership to improve safety', and that's totally true. The leadership at all levels in an organization should clearly lay out the expectations from employees. It not only helps highlight the importance of safety; but also strengthens employees' relationship with the company.
What strategies do you employ at your workplace for instilling an active behavior towards safety and what results have you seen? We would love to know.