Enhancing Blended and Adaptive Learning with the Power of Mobility and xAPI
Author: Marketing Desk
Posted On May 07, 2016 | 2 min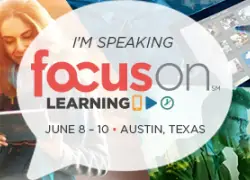 The advent of learning technology has enabled organizations to hone up skills and abilities of their employees on-the-go, with comparatively low cost, better time management, and with higher ROI. This leads to the faster progression of the organizations regarding their focused target market.
Lately, organizations are focusing more on blended and adaptive learning to undertake and utilize interactive educational technology for better learning and performance. According to the Technavio's market research analysis, the global adaptive learning software market is expected to grow at an awe-inspiring CAGR of close to 31% from 2016 to 2020. However, the present state of blended and adaptive learning in some organizations is still in its infancy. The reasons attributed to the slow progress are, the problem of the traditional mindset, managing and accessing learner progress and many more.
The solution lies in having a powerful combination of highly engaging content and on-the-go availability through mobile with the capabilities like collaboration, messaging, and offline use. In addition, the analytical data of the utilization of blended and adaptive learning will aid in drawing meaningful insights and decision-making capabilities. We will discuss this interesting innovation to its depth at the FocusOn Learning event, being held in Austin, Texas.
Harbinger Systems is conducting a speaker session on "Extending LRSs and the xAPI for Event-driven Blended and Adaptive Learning" at FocusOn Learning Conference and Expo organized by the eLearning Guild. This session is scheduled on June 8th, 10:45 am – 11:45 am, at JW Marriott Austin, Texas.
This session will throw light on how to achieve better blended learning by utilizing the xAPI and analytical data from LRS. In addition to this, you will learn more about the mobile application architecture, the implementation details, and gain insights how the adaptive learning implementations are being managed. Join us for the speaker session and to know more, please visit Extending LRSs and the xAPI for Event-driven Blended and Adaptive Learning.