Digitization of Medical Affairs
Author: Sameer Kulkarni
Posted On Aug 01, 2017 | 5 Mins Read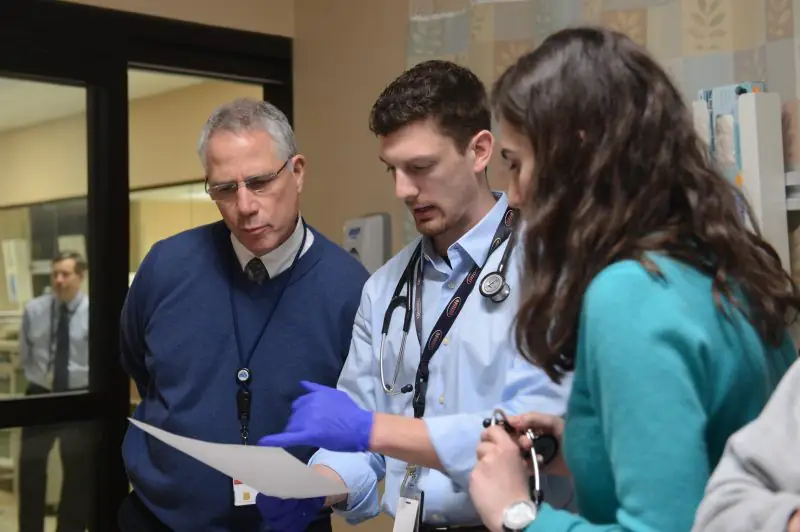 "Medical affairs" describes a function, typically in a life sciences organization, that interacts with both external and internal stakeholders of the company. It is the broad term that describes the department within a pharmaceutical or medical device company that interacts with physicians and other healthcare professionals who utilize or are involved with research related to the company's products.
Medical Affairs acts like a bridge between medical and commercial groups in the company and the markets. Examples of Medical Affairs' functions include:
Managing key thought-leader relationships
Publishing data from corporate-sponsored trials
Presenting educational information about a product or therapeutic landscape
Answering questions from healthcare providers regarding product safety or efficacy that is not addressed in a product's label
Supporting research initiatives outside labeled indications for marketed products
As one can imagine, the above tasks are very time consuming and complicated. Since digitizing all these tasks can save considerable time and yet make a powerful impact on the audience, it is of utmost importance that organizations create a digital strategy around these. Below are some pointers on how this can be achieved.
Communication
Medical Affairs is a group entirely focused on internal and external communication. Since no one likes to read plain PDFs on product information or any other communication any longer, the group needs to incorporate ways to make communication interesting.
Here are some digital objects that can be deployed to make medical communication better:
Medical animations
Interactive e-books
Healthcare videos
Medical games
Healthcare apps
Product Launch
A successful product launch in today's competitive and regulated marketplace is highly dependent on value-based and science-driven decision making. In such a scenario, the Medical Affairs function plays an important role, beginning right from the pre-launch phase and extending well beyond the launch date.
Critical aspects that Medical Affairs leaders need to focus on during launch are early stage thought leader (TL) interaction, successful TL targeting, alignment of commercial training to demands of key stakeholders and launch resource management.
eLearning can play a huge role into supporting the product launches in pharmaceutical companies. The training that is tied to a product launch is essential to empowering the sales staff with the right message to deliver at the right time. Following are some of the ways in which eLearning can be utilized in a successful product launch:
Create sales-readiness educational content for the sales reps
Create short, bite-sized infomercials
Disease and disease-state based learning content
Medical 3D animations to make the material visually attractive
Educational Material
Medical Affairs also deals with the creation and training of educational material for existing and upcoming products. A major part of this education happens in the classrooms.
Replacing this classroom training which mostly contains PDF/PPT based material, with digital interactions, can be a very effective way to expedite most communication and product related activities of Medical Affairs.
This can be achieved by a few different ways, including:
Realistic simulations
Branching and decision-making scenarios
Compliance training
Medical animations
Serious game-based learning
Putting it All Together
Though medical affairs is a very vast field and not all its functions can be covered in one article, the above examples should give a good idea of how the digital transformation of Medical Affairs can help a life sciences organization to make the most of its resources by saving money, effort, and time.
Harbinger Interactive Learning is a digital content development company. We are able to offer cost effective creative solutions with resources across different technologies and skillsets. A partnership with Harbinger can certainly help you build high quality digital pharma content cost effectively and stretch your development capabilities further. 
Please get in touch with contact@harbingergroup.com to schedule a time to discuss your digital content development plans.