Author: Marketing Desk
Posted On Jun 13, 2014 | 2 Mins Read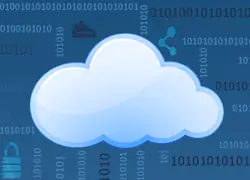 Driving the next wave of innovation, the 'Internet of Things (IoT)' phenomenon is picking up speed. IoT is generating new evolving data and desperately needs computational resources for creating revolutionary IoT applications. An IoT application at the core needs to be able to combine the services offered by multiple applications and scale up to handle huge number of users in reliable manner. And this is where Cloud computing plays a significant role
Cloud computing with its agility, high availability and performance promises an exponential leap in the emerging era of connected world. In fact, cloud computing has the necessary potential to address the needs of an IoT application architecture.
Harbinger Systems hosted a webinar 'Cloudification for Internet of Things – The Road Ahead' on 25th June, 2014 at 10 am PST.Attendees got insights on the Internet of Things technology and its architecture, followed by a functional model on how cloud can support IoT ecosystem.
WEBINAR KEY TAKEAWAYS:
Distinction between the development, design and architecture of an IoT application with that of an enterprise application
The different technology options available to develop an IoT application
The utility of cloud computing as a platform to build an IoT application
Enhancements needed in the cloud computing platform to meet IoT application requirements
Case study walkthrough
Thank you for the great response to this special webinar!
You can Watch the webinar recording here.