Building Efficient Provider Networks: Challenges and Solutions
Lalit Kumar
Posted On May 31, 2016 | 4 min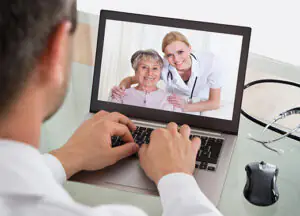 The introduction of Affordable Care Act (ACA) popularly known as ObamaCare enabled millions of uninsured Americans to get health insurance coverage either through Medicaid expansion, employers or marketplace. It also regulated the plans sold through exchanges and Federally Facilitated Marketplace (FFM) from varying premium based on consumer's age. Now, the ability to define the number and the quality of providers is generally with the health insurance carrier. To keep the insurance premium down, some insurers choose to trim the number of contracted providers, essentially narrowing down their network. To ensure that covered consumers can get timely service and quality care, the law now requires insurers to have an adequate network of providers. Let us look at some of the essential elements of an adequate provider network.
Number of Providers
Type of Providers
Geographic Spread of Providers
Open in Nontraditional Hours
Accurate Provider Directory
Apart from adhering to the points mentioned above, health insurers are often faced with some real-world challenges; in their mission to have an adequate provider network. Some of the challenges are discussed below.
Participation of Providers: Some providers have apprehensions that they would receive comparatively lower reimbursement for patients insured through exchange plan and hence have declined to participate in exchange plans' provider networks
Continuity of Care: From the patient's perspective, continuity of care is a concern if the insurer terminates a provider, as the patient would suffer and would need to look for other providers who could treat him/her
In Accurate Provider Directories: Insurers often struggle to maintain an updated provider directory with accurate information, and it may have a significant impact on the consumers. For example, the patient may end up paying more if he selects a provider who erroneously is shown as part of the network but has actually moved out.
Technology could act as a facilitator to maintain adequate provider network by enabling providers to cater more patients. In addition, listed below are methods that highlight the use of technology.
Managing Provider Network: Most of the small and mid-size payers manually manage their provider network and hence cost effort, timeline, accuracy, staffing and maintenance is a challenge for them. Technology can be of help to maintain such provider network in multiple ways. It could enable automation of network monitoring, have alerts and reminders in the case of inadequate provider, monitoring patient load for the provider, clinics, hospitals and geographic tracking of the provider. Such tools could also help to capture customer feedback.
Appointment Scheduling: Providers could better manage their appointments by using appointment-scheduling apps. This would lead to efficient utilization as canceled appointments can be utilized for other patients.
Telemedicine: Telemedicine plays a vital role in shaping the way healthcare is delivered to the patient population. Through telemedicine, the patient would easily have access to providers who are not in near vicinity thus doing away with geographic boundaries.
Updated Provider Directory: Technology would help to maintain updated provider directory. It could also have the mechanism where patients are automatically notified of any changes to the directory.
24×7 Access to Healthcare Information: With patient information available in electronic form, providers would spend less time in finding information and hence would be able to give more time to patient care.
The approaches listed above are few examples showing the potential of technology in provider network regulation and healthcare delivery. Technology can be used in various other ways to deliver healthcare. For example, the field of data science provides abilities such as drug recommendation, medical diagnosis based on symptoms and patient history. The need of the hour is for the regulators and stakeholders to identify and adopt such new models.