Are Universities and Higher Education Institutions Ready to Go Online Amidst the Novel Coronavirus Pandemic?
Author: Rohan Bhosle
Posted On Apr 16, 2020 | 5 Mins Read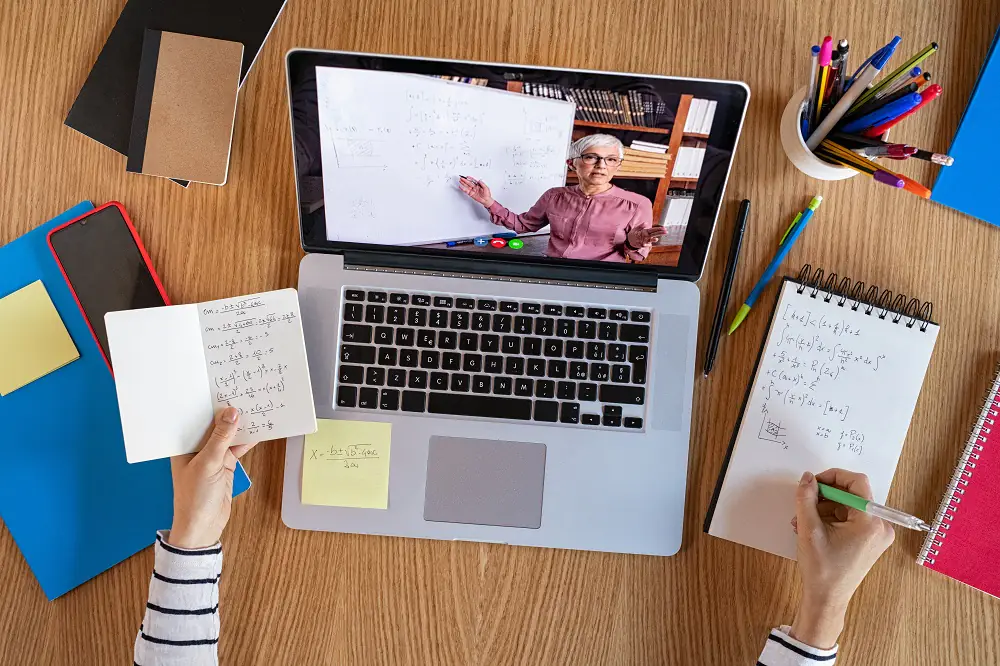 With the ever-increasing penetration of the novel coronavirus across the globe, social distancing has now become a norm and the only way to curb the widespread of this pandemic. In this scenario, many universities and post-secondary institutions around the world have been forced to shut down all in-person classes and might continue running that way for quite some time to come. Student enrollments have gone down and learner drop-outs have increased.  Institutions with no clear continuity plan to go online are the ones facing the toughest challenge. As some of these institutions face an unpredictable future, the society now demands a more flexible, rapid, yet effective way to take the in-person classes online. But, are these institutions ready yet?
With abundance of experience in the educational technology space, learning solutions and technology providers believe they are well poised with creating a complete online learning infrastructure; as well as making the existing classroom content highly engaging and effective for online delivery.
At first, there are educators who believe that certain subjects can never be taught online. They also have their doubts regarding the impact of online medium of teaching and aren't confident about online learning meeting the end objectives lessons. That is where learning consultants put on their thinking caps and recommend appropriate solutions to meet the required learning objectives.
On the other hand, there are educators who think that going online is just so simple. Subscribe to an online conferencing tool such as Zoom or WebEx, ask your students to join the online session; and begin presenting your screen by using the same presentation deck which was earlier used for in-person classes. If you are an educator and are thinking of taking the same approach, unfortunately, I have some unpleasant news for you. This may be a good makeshift arrangement; but will get you nowhere with your end learning objectives. You would soon realize that these sessions are not effective.
Virtual Instructor-Led Training (VILT) or even for that matter, self-paced eLearning modules were never meant to be delivered to your learners with them sitting in front of a machine for several hours. Apart from that, being able to grab Gen Z's attention to your lesson is a challenge in itself, with so many distractors around them. Delivering classes online involves much more than what you actually thought.
Following are a few ways in which you can make sure to deliver online classes in the most efficient and effective way.
Train the Trainer – Make sure to train your teachers/trainers on the tools that would be used for delivering virtual classes. Familiarize them with the tool's features and interface. To make it more effective, share job aids of best practices in online delivery.
Transform Instructor Led Training (ILT) Presentation Decks – This is one of the most crucial parts to ensure that students who are attending classes remotely are hooked on and engaged to the topic being taught. You can start by making your existing ILT deck visually attractive by adding infographics, short animated videos, create subtle engagement points during delivery, and use interactions to present case studies and scenarios.
Add interactions appropriately – Use break-out rooms for group exercises, add knowledge checks using game-based quizzes for a healthy competition at key points, have a break by cracking a joke or sharing some interesting facts with the learners, use whiteboards, and more. These activities need to be planned well to ensure you have continued learner attention and participation.
Creating Supplementary Training Material – You can create enthusiasm amongst the students by creating pre class materials. For post class reinforcement, you can share materials in the form of interactive eBooks, short nudges, short video summarizing the key points of the day's class or even a simple AI-driven chatbot which could act as a virtual assistant to answer most common questions the students might have on a particular topic or subject
Learner Support – Get your students ready for the online classroom by familiarizing them to the tools and technology which you plan to leverage. Provide a support desk to answer all their technical questions. Share best practices for online participation and at appropriate times, also ensure to celebrate good participation.
These are just few ways in which you can ensure you are all set for a long-term online delivery plan rather than a stop gap arrangement.
In this increasingly unstable world, we are witnessing abundance of natural and man-made calamities. They have and will continue to affect individuals and the way we deal with our daily routine. Having said that, continuous education is a must for every individual in the society to leap on to the next big thing. Adjusting the way we deliver online sessions, should be of utmost priority with no compromise on the quality and effectiveness.
How are you planning to go online? Your thoughts or suggestions are welcome through comments below.