Supercharge HR Operations with Generative
AI Capabilities
Welcome to a new era where cutting-edge technology revolutionizes the way you screen, onboard, develop, and retain talent. Say goodbye to manual tasks and leverage the capabilities of Generative AI for HR to lead the way.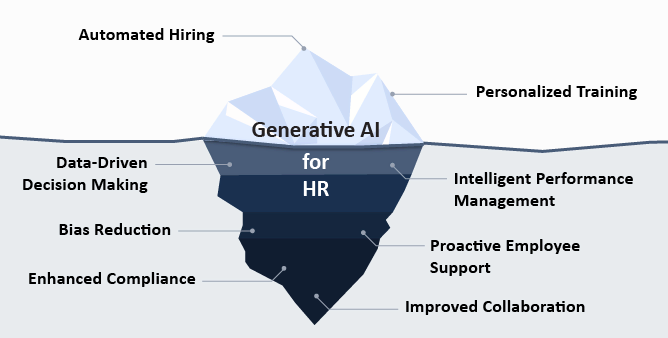 Benefits of Generative AI in HR
Transform Employee Experience
Automate Complex Tasks
Strategize Workforce Planning
Future-Proof HR Success
Applications of Generative AI in HR
Recruitment and Talent Acquisition
Performance Management and Feedback
Employee Well-Being and Mental Health
Diversity and Inclusion
Generative AI Tools for HR
ChatGPT
Dall-E 2
Stable Diffusion 2
LaMDA
Success Story
Harbinger Automated Recruitment Using Generative AI for HR
What was the business
need?
A global technology company wanted to streamline screening, accelerate hiring, and enhance the candidate experience.
How Harbinger came
to the rescue?
Harbinger deployed a GPT API and NLP-based automation solution to:
Create job descriptions using AI
Parse resumes and screen candidates
Ensure skill-based hiring
Automate candidate evaluation and scoring
What was the
impact?
Reduced time-to-hire
Exposure to high-quality candidates
Streamlined hiring and onboarding
Improved candidate experience
Harbinger
i

Content Framework
Your Go-to Solution to Implement Generative AI for HR
Level up your HR game using Harbinger iContent Framework, an AI-based content automation solution powered by Generative AI technologies. Leverage the capabilities of private and OpenAI models to enable intelligent content processing like never before.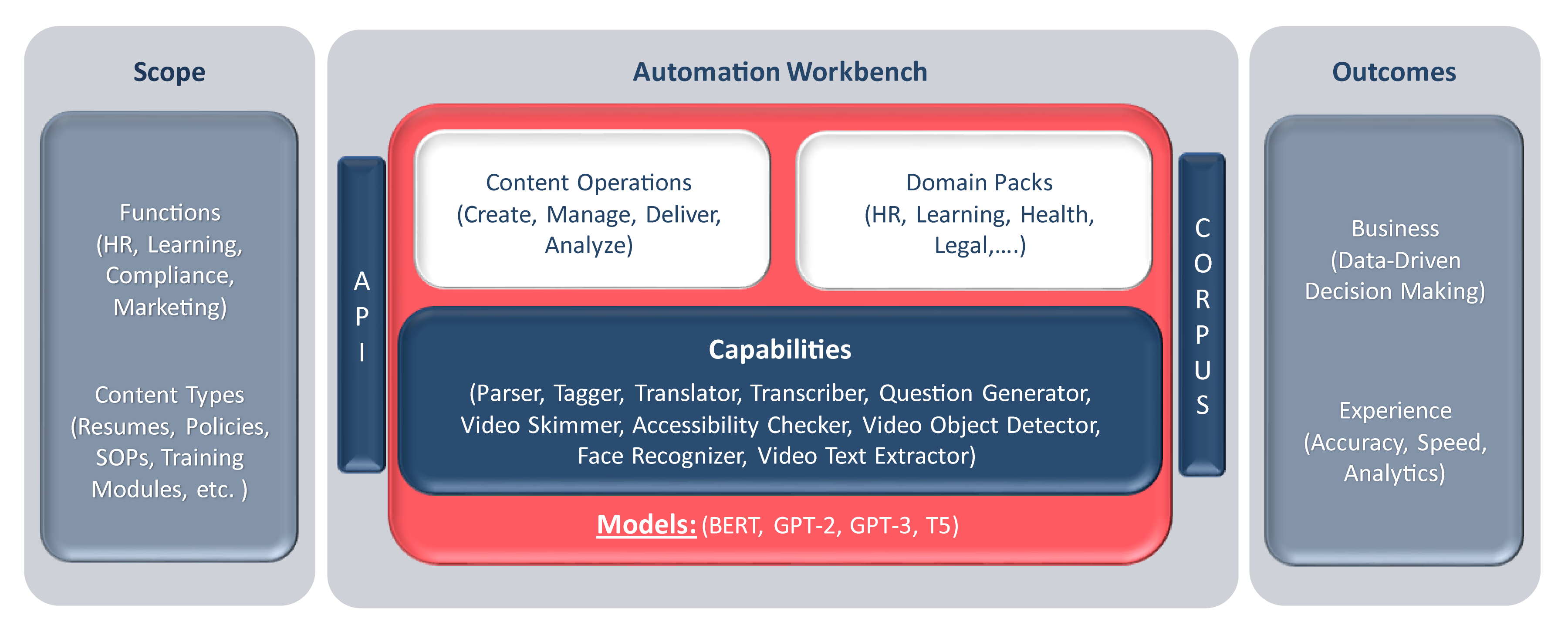 Harbinger
i

Content Framework Use Cases
Enable Your HR to Achieve More with Less
Recruitment
JD Creation
Resume Parsing
Matching
Screening Interviews
Evaluation
Onboarding
Policy Documents
SOP Discovery
FAQ on Knowledgebase
Reinforcement with Autogenerated Nuggets
Video Summaries
Assessments
Question Generation
Descriptive Answers
Case Study-Based Evaluation
Harbinger iContent Framework has helped global companies achieve their unique HR goals.
Want to implement our proven Framework?
Talk to Our HRTech Expert
Ready to Unlock the True Potential of Generative AI for HR?
We've got you covered! Our comprehensive Simplified Guide has collated all the above Generative AI for HR essentials in one single package. We are here to help you take full advantage of Generative AI technologies and frameworks like Harbinger iContent. Gain invaluable insights into how Generative AI helps you attract top talent, optimize employee performance, and drive strategic decision-making. With real-world case studies and actionable tips, you'll unlock a whole new dimension of HR possibilities.
Get Answers to All Your Questions
How can Generative AI be implemented in HR?
How can Generative AI automate recruitment?
Why use Generative AI and LLM for HR functions?
How can Generative AI simplify candidate shortlisting?
How can Generative AI improve L&D for employees?
Which Generative AI tools can benefit HR?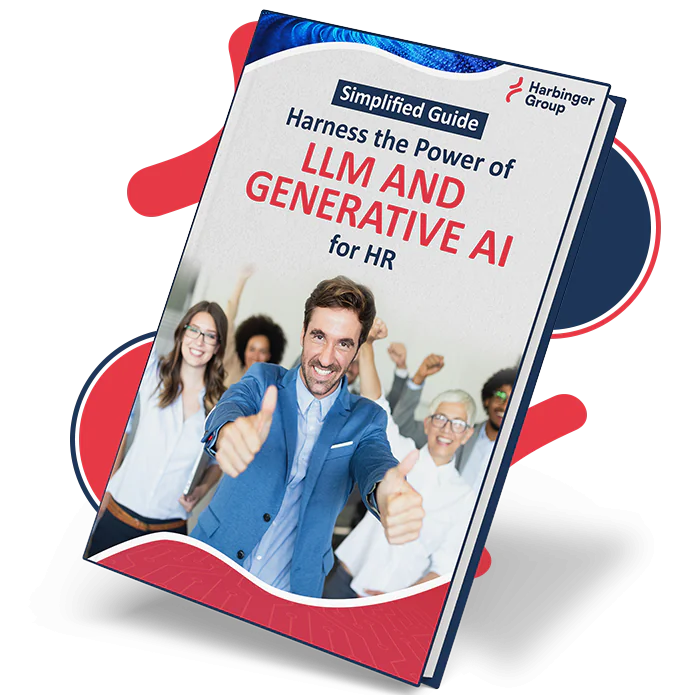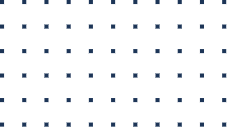 Still contemplating how to implement
Generative AI in HR?