Game-Based Training with Real-Life Interactions
for Drive-Thru Workforce
A US-based fast-food chain with 350+ outlets across the country used Harbinger's scenario-based gamification solution to train their staff. The game provided real-life experiences at a drive-thru counter and focused on the following learning objectives:
Demonstrate the sequence of the drive-thru service
Recall the guidelines for a WOW service
Illustrate how to use the H.E.A.T steps to resolve customer complaints
The game had two levels, namely 'Overview & Practice' and 'Practice Only' and rewarded learners with interesting badges like Time Champ, Hat Trick, Perfection, and Head Set Hero. The gamified training was fun, simple, engaging, and motivating to achieve perfection. It helped the workforce execute the brand standards at a higher level.

Find answers to all your questions:
What were the business requirements of the fast-food chain?
What was the gamified training approach proposed by Harbinger?
What was the impact of this game-based learning/training on learners?
How did this gamification solution help achieve the learning objectives?
Are there any visuals of the game available in the case study? (The answer is YES)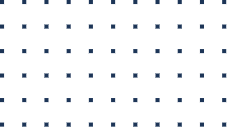 Why You Should Use Gamification in Workplace Learning and Training
Benefits of Game-Based L&D Solutions
Improves Productivity and Engagement
Including games in your training plan can enhance productivity by 50% and employee engagement by 60%.
Promotes Innovation and Creativity

Gamification encourages employees to think outside the box and familiarizes them with real-world situations.
Fosters Team Bonding and Culture
87% of employees say gamification provides a sense of belonging. Furthermore, gamification develops a culture of learning in a fun way.
Increases Knowledge and Skill Retention

Gamified eLearning enables employees to retain more of what they learn. Furthermore, using game mechanics can improve the ability to learn new skills by 40%.
Increases Motivation and Happiness

83% of employees who receive gamified training feel motivated. 9 in 10 employees feel happier when they use gamified software.
Provides Real-Time Feedback
Game-based training allows employees to work towards measurable and meaningful targets and receive real-time feedback as those targets are achieved.