Modernization of Legacy Courses for a Digital Publishing Company
About The Client
The client is a US-based catalog company, which delivers best-in-class online training and accredited Continuing Education (CE) to a broad range of industries, including architecture, engineering, construction, chemical processing, power generation, and others.
Business Challenge
The client had a library of over 500 courses which were developed using legacy tools like Flash and Articulate Presenter. The content of these courses was instructionally valid and sound. However, the end users faced issues accessing these courses as the latest browsers do not support Flash well. Above all, these legacy courses were not in line with the company's vision of providing modern and intelligent learning solutions.
Apart from modernizing the courses, they were also required to be made compliant with accessibility standards and logically chunked into micro-learning nuggets. All of this was to be achieved considering minimal subject matter expert involvement and unavailability of source files for many of the courses.
Modernization of all the courses was to be completed in little under six months' time frame to meet the client's go to market strategy.
How Harbinger Helped?
Harbinger went about devising a solution for this requirement through its '4D Process' of Define, Design, Develop, and Deliver.
Define
The first step of our development cycle was about clearly defining the problem statement and the business objectives to be achieved. At the end of this phase, following business objectives were to be met:
Courses to be designed with mobile-first approach.
Content to be meta-tagged with right keywords without Subject Matter Expert's (SME) involvement.
Courses to be micro-learning enabled where a set of pages could be independently presented as a unit.
Content should be easily editable in future for localization and other updates without dependency on Harbinger team.
Many old courses did not have source files and only had the final SWF output. Source content was to be extracted from the output.
Design
During the design phase, extensive collaboration happened between both the teams to clearly lay down the design specs. It involved identifying the right set of templates, defining user experience of new courses, taking care of branding and white labeling requirements, and designing the micro-learning component. Based on these, Harbinger team focused on identifying areas where automation could play a role, laying down a set of standard operating procedures and establishing a robust process for supporting rapid development while ensuring quality.
At the end of the design phase we came up with the below mentioned deliverables:
An HTML framework with XML-CSS architecture was designed with 20+ mobile friendly templates. These templates were also accessibility compliant.
The framework was micro-learning enabled with standard methods which could be used by customer's mobile app and LMS to create micro-learning units dynamically based on user search terms.
Automation framework was developed to extract source content and media assets from SWFs generated by various authoring tools and the content was stored in a structured format for further usage.
A process of change log was defined where Harbinger's instructional design team would share if any changes were to be done in the original course to newer format. This made it easier for customer's project management team to quickly review and confirm changes.
A set of prototype courses were developed for initial users' feedback; apart from stakeholders.
Develop
During the development phase, the instructional design, automation, and HTML5 programming teams followed the standards set in design phase and worked collaboratively to develop the courses in volumes. In this phase, various automation processes such as media asset extraction, course development using HTML5 responsive framework, QA automation, and content mapping validation came in handy.
Deliver
Eventually, as a part of the delivery phase, the courses went through a two-tier quality review process by a dedicated quality assurance team and a special review team. Finally, these courses were ready to launch through the client's Learning Management System (LMS) and provide an impactful learning experience to the learners.
Project Screenshots
Here are some screenshots from one of the client's old courses and their corresponding new screenshots placed below.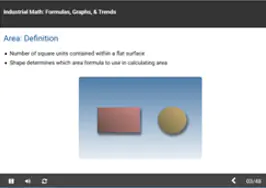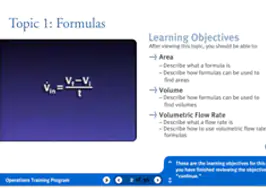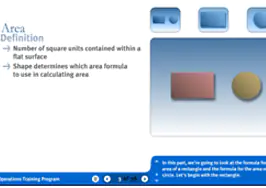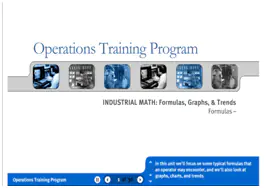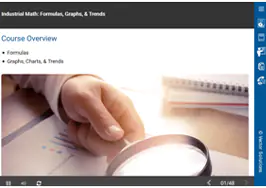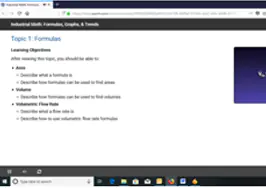 Business Benefits
Through its innovative solution, Harbinger was able to create tangible benefits for its client. Some of the notable immediate business benefits were:
Over 600 learning hours of legacy courses were modernized in a record time of less than six months resulting in an efficient go-to-market strategy for the client.
The project was delivered at 75% lower cost as compared to what the client would have incurred if they would have taken the traditional development route. This, combined with quicker turnaround time, impacted the bottom-line positively.
Complemented the organization's long-term vision
This project helped the client's business by providing a better learner experience, and by providing content in a future-proof format.  The content is future-proof in multiple ways – it is SCORM 1.2 compliant for LMS delivery, and since it is also available in an XML framework, the client is easily able to segment content and make it available for its other delivery vehicles. The content is also future-proof in the sense that it is no longer in Flash, which will be sunsetting in 2020. Overall, this project enabled the client to meet its strategic objective of modernizing their course library to provide contemporary and intelligent learning solutions to their learners.
New business opportunities
Because the content was made to be 508 compliant, the client was able to reach a wider audience than they were before the content was converted by Harbinger. This entire proposition has been very attractive to the businesses they serve.
Enhanced Learning Experience
The nature of the flash-based content made much of the content simply un-playable on many of the client's customer LMSs.  Once the content was modernized in an HTML5 XML framework, those problems went away for their customers, and even for their internal support staff that would try to come up with workarounds to the Flash issues customers were experiencing.  Both internal and external stakeholders were extremely pleased with the fact that the courses were moved to a more modern format, free from technical issues that were experienced frequently in the Flash-based versions.
Client Testimonial
"Harbinger has done a really great job converting our legacy Flash content to HTML5, and I would highly recommend them for any similar work. We had about 475 courses for over 600 hours that were converted from Flash and Articulate to an HTML5 XML responsive framework. Their approach was innovative, and the cost was just right. We did not run into any problems with their work, and any technical issues we did encounter were quickly resolved. From their project management to the QA of their work, everything was top notch."
– Senior Director of Content at the client end