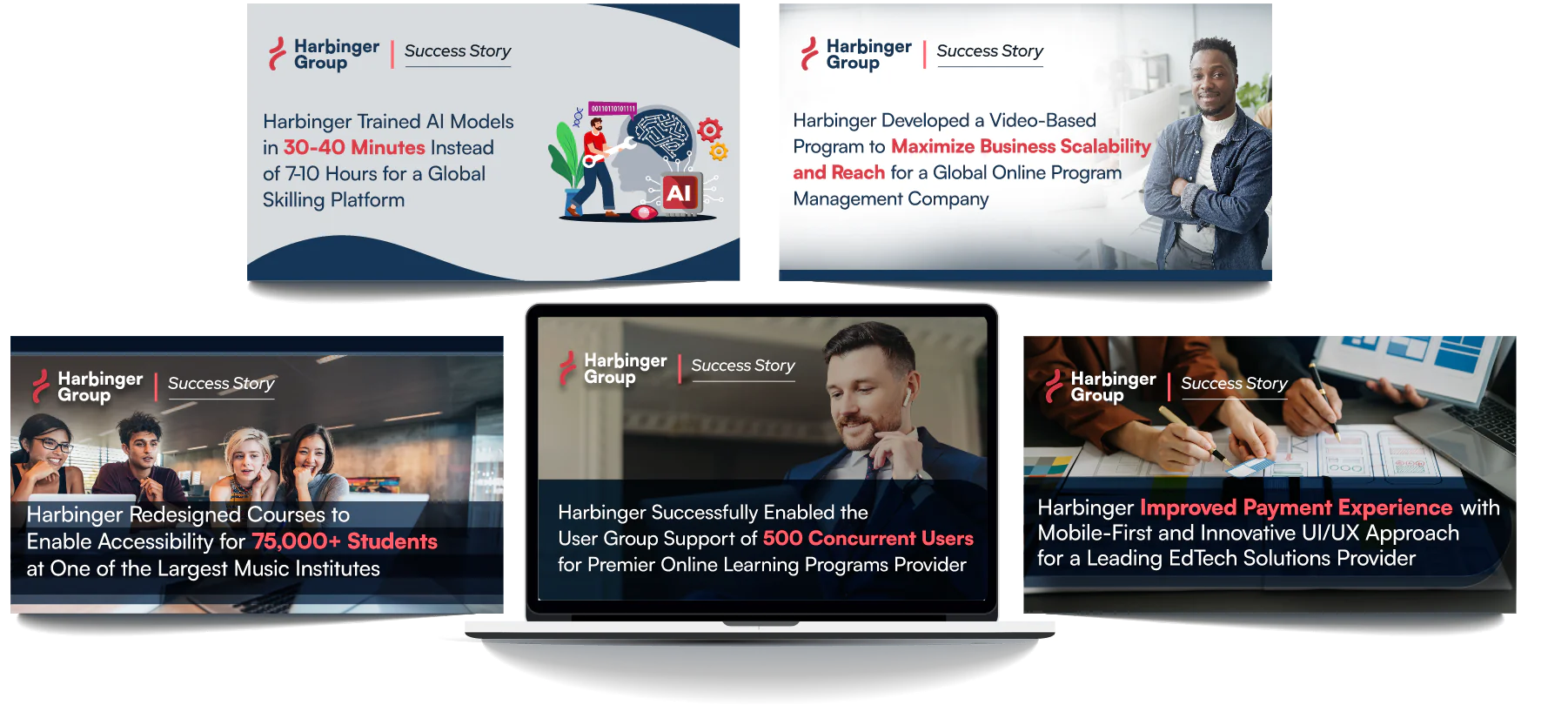 How Harbinger Accelerated Digital Transformation
in Higher Education
AI Models and Transformers for Automated Skills Gap Analysis and
AI-Based Competency Assessment

WCAG-Compliant Courses and Legacy Code Recreation for
Accessible Music Education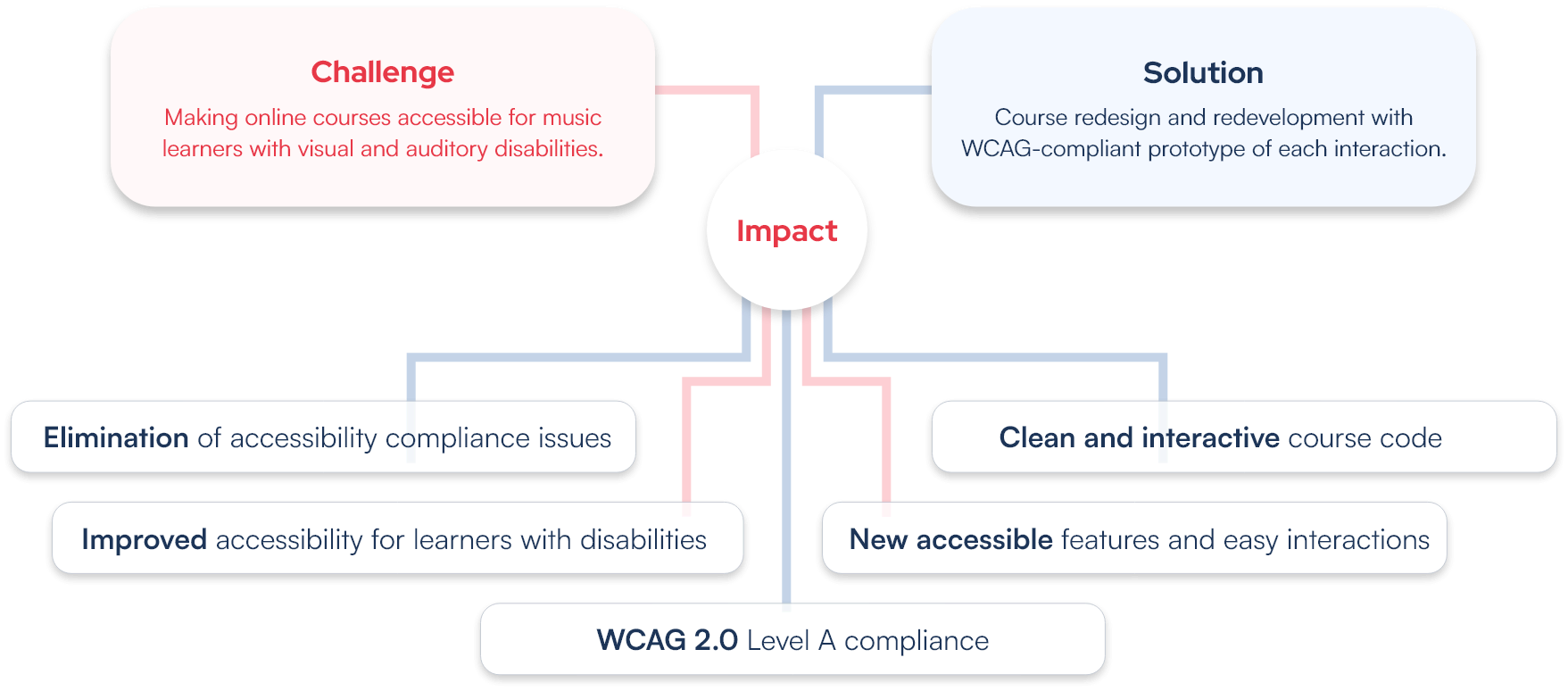 Moodle-Based eLearning App for
Skill-Based Mapping and Customization of Courses

UI/UX Modernization of Payment Platform for Streamlined
Student Enrollment and Admission Management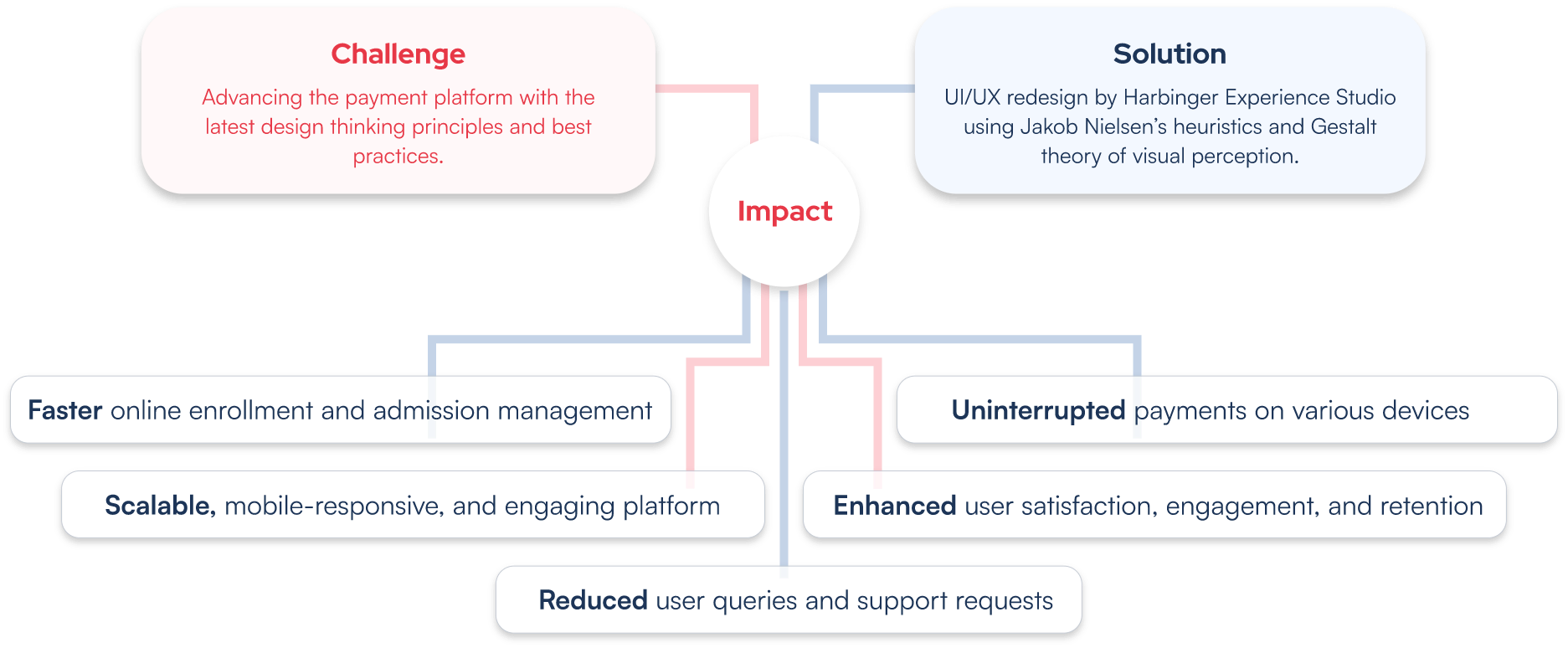 Transformation of Classroom-Based Program to Video-Based Program for
Scalable, Consistent, and Flexible Learning

Leverage Next-Gen EdTech Solutions for Better Learning and Instruction
Elevate Your EdTech Success Quotient with Harbinger in 2024

Interactive Content
Development
Enable custom and competency-based learning, gamification, learning in the flow of work, AR/VR and metaverse development, and interactive videos.

Experience
Design
Create engaging and learner-centric educational experiences using latest UI/UX designs, empathy mapping, and wireframing.

Product
Engineering
Design and develop cutting-edge EdTech products with rapid prototyping, sustenance, DevOps automation, and compliance adherence.

Product
Analytics
Facilitate data wrangling for AI enablement and build data warehouse and data lakes solutions using Azure or AWS platforms.

Integration and
Automation
Employ workflow, infrastructure, LTI interoperability, conversational, data-related, and custom integration and automation solutions.

GenAI-Powered
Content Processing
Leverage Harbinger iContent for AI-enabled reinforcement in learning, auto-generation of nuggets, translation, transcription, video skimming, and localization.
Build future-ready EdTech products
with your trusted technology and
content development partner.

Certified Channel VAR